LEGO and Harley-Davidson debut new Harley-Davidson Fat Boy set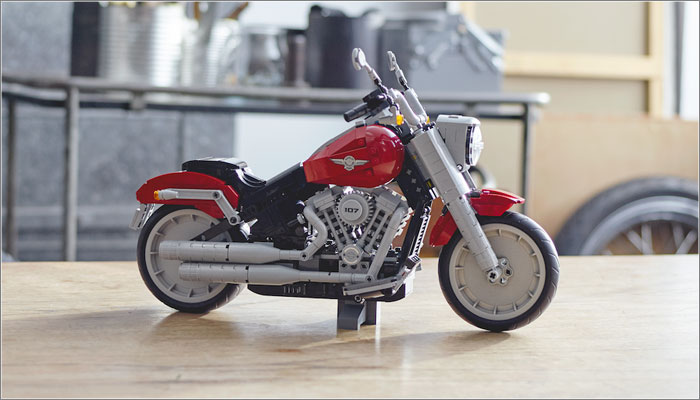 LEGO has teamed up with Harley-Davidson to launch a new Harley-Davidson Fat Boy set.
Developed in collaboration with Harley-Davidson, this detailed LEGO interpretation of the iconic Milwaukee motorcycle boasts 1,023 pieces and comes complete with solid-disc wheels, teardrop fuel tank, integrated speedometer, and dual exhaust pipes.
"Bringing this Harley-Davidson motorcycle to life in brick form is incredibly exciting," said Mike Psiaki, Design Master at the LEGO Group.
"The model truly captures the iconic design, advanced engineering and attention to detail of this iconic motorcycle, offering an immersive building experience and a unique collector's item for Harley-Davidson enthusiasts and LEGO fans of all ages."
Brad Richards, Vice President of Styling & Design at Harley-Davidson, added: "The authenticity of Harley-Davidson design comes by sweating the details from start to finish.We looked at every nut and bolt on the bike, all the finishes, and every small detail.
"Working with the LEGO team on this project allowed us to bring that same attention to detail to a collaborative product, and to celebrate a brand that inspired the imagination and creativity of many of us at Harley-Davidson from a young age, including myself."