LEGO Hidden Side to "break the mould" of AR play experiences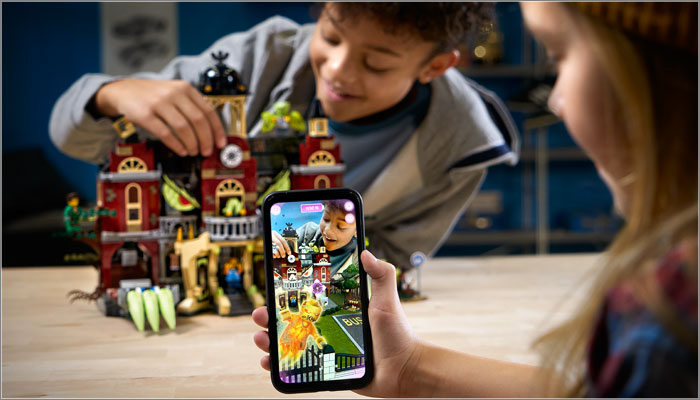 LEGO is looking to create a fresh kind of augmented reality-infused play with its new LEGO Hidden Side brand.
LEGO Hidden Side sees kids turn a haunted world back to normal, one ghost at a time, and integrates AR with physical construction to reveal a hidden world of interactive play.
The Hidden Side app lets kids assume a first-person perspective and explore the town of Newbury, using their mobile phones to see and solve paranormal mysteries beneath the surface of their environment.
Game play prompts kids to hold their phone up to the physical LEGO models and interact with various elements, or "points of possession," which release virtual ghosts that kids must then capture in the AR game to stop the haunting.
"Our years of experience pioneering the convergence of technology and physical play have taught us that kids expect exciting play experiences that move seamlessly between physical and digital worlds – something we call fluid play," said Tom Donaldson, senior vice president, Creative Play Lab at the LEGO Group.
"At our core we focus on tactile building, but AR presents opportunities to enhance physical LEGO play with new action and mastery elements. We're breaking the mold of gaming-first AR play experiences to create a new type of play where the physical world actually influences the AR layer, instead of the other way around."
The first wave of product includes a series of eight "haunted" building sets and after launch, the app experience will continue to expand with the addition of new ghosts, new game challenges, and randomisation of gameplay.
LEGO Hidden Side will be available globally in late summer 2019, and the LEGO Hidden Side app will be a free download from the App Store and Google Play.