LEGO kicks off multi-title 2K partnership with LEGO 2K Drive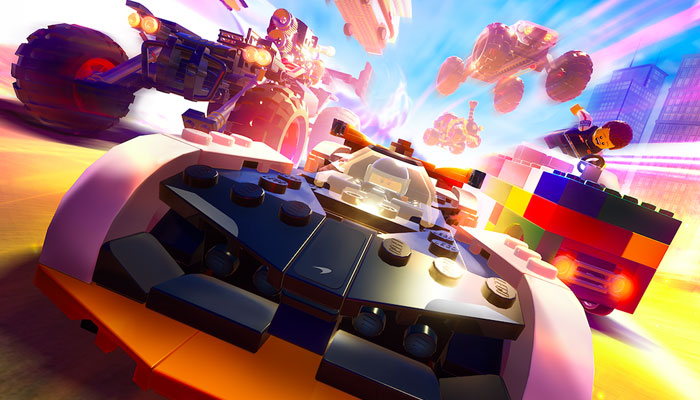 LEGO has partnered with 2K on a racing video game called LEGO 2K Drive.
Developed by Visual Concepts, LEGO 2K Drive is set in a vast open world where players can 'build any vehicle, drive anywhere and become a LEGO racing legend'.
"Video games have long been an important way our fans experience the magic of the LEGO System-in Play, and 2K's strong track record of delivering quality, innovative titles for a broad range of audiences makes them the perfect partner to create the next iconic AAA LEGO games," said Remi Marcelli, Head of LEGO GAME.
"Beginning with LEGO 2K Drive, we're excited for fans to experience a fresh new take that builds on the LEGO humour and fun fans have come to expect."
The open world of the game features racing, minigames, challenges, collectibles, things to destroy and well-known vehicles from LEGO themes like City, Creator and Speed Champions.
"With the history the LEGO brand holds, we were very conscious of the responsibility we had to both our partners and longtime fans of LEGO play, while still thinking about how we can bring something new and unique to a LEGO title," said Greg Thomas, President of Visual Concepts.
"For LEGO 2K Drive, we assembled a best-in-class team of game makers who poured their hearts into an unforgettable experience we can't wait to share with fans."
David Ismailer, President and CEO of 2K, added: "The LEGO Group is an iconic brand with decades of innovative consumer experiences, and we were thrilled at the opportunity to partner with them as we continue to expand the 2K portfolio to new audiences worldwide."
LEGO 2K Drive Standard Edition will be available worldwide on May 19th for PS5, PS4, Xbox Series X|S, Xbox One, Nintendo Switch and PC.
–
To stay in the loop with the latest news, interviews and features from the world of toy and game design, sign up to our weekly newsletter here