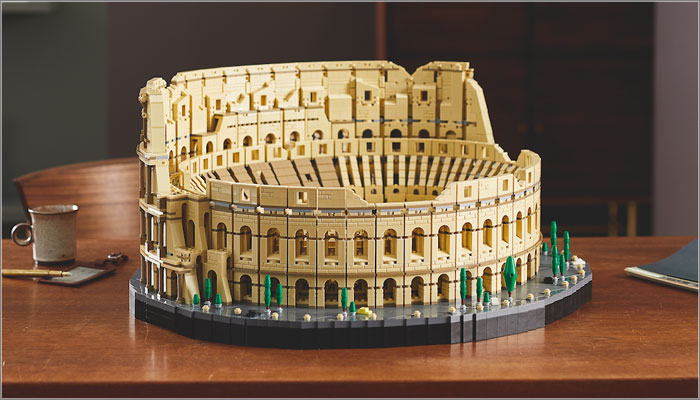 LEGO has launched its largest ever set, the LEGO Colosseum, made up of 9,036 pieces.
Available from November 27th,  the LEGO model features 80 'ribs' in the spectator stands – the same number as the original – and has three different shades of brick to replicate the different columns and aging of the almost 2,000 year old landmark.
"One of the biggest challenges and one of the most important things was to convey the Colosseum's monumentality in the LEGO form," said the designer of the set, Rok Zgalin Kobe.
"I felt that the LEGO model should display a special architectural feature of the original – the rows of columns flanking the arches in different styles. To achieve that, the model is constructed using an effect of vertical exaggeration. The cross-section is therefore far steeper than on the real structure. Hopefully, people will be inspired to learn more about the original through the experience of building the LEGO model."
—-
To stay in the loop with the latest news, interviews and features from the world of toy and game design, sign up to our weekly newsletter here