LEGO launches LEGO adidas Originals Superstar sneaker set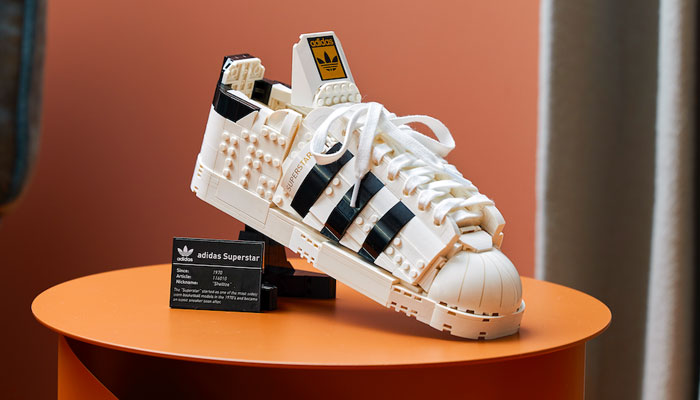 Building on their ongoing partnership, adidas and LEGO has teamed up again to launch a buildable LEGO Superstar set.
The set allows fans to build their own LEGO Superstar sneaker, complete with adidas Originals Superstar sneaker graphics, shell toe shape, trefoil logo, serrated 3 stripes mark and real shoelaces.
"As a kid of the 80s and growing up in the 90s, the Superstar sneaker with its rich street art culture was such an iconic item, and that's also when I got my first pair", said Florian Müller, Senior Designer at The LEGO Group.
"So when the collaboration with adidas started I was super excited to work on this model. As shoes represent very organic objects, made from flexible material that also look different on every person, it was a fun challenge to translate this into the LEGO System in Play, which by nature is square and blocky.
"Thanks to the Superstar team at adidas Originals it's been a super collaborative process with valuable insights shared about the art of shoe making, and now we just look forward to seeing how fans will take to the model, customising it in their own unique and wonderful ways".
The LEGO adidas Originals Superstar model also launches on July 1st.
—
To stay in the loop with the latest news, interviews and features from the world of toy and game design, sign up to our weekly newsletter here