LEGO marks 20 years of LEGO Star Wars with special edition sets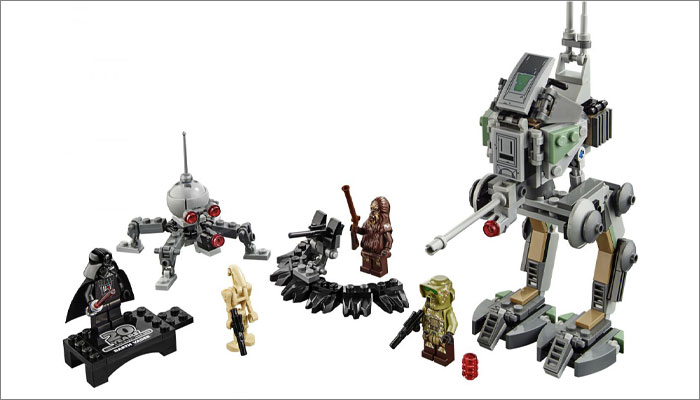 The LEGO Group is celebrating the 20th anniversary of the LEGO Star Wars brand with five new special edition sets.
The new sets are a recreation of some of the most iconic and popular sets from the last twenty years, along with a new subtheme: Action Battle.
"LEGO play and Star Wars is a dream collaboration for us, and we feel privileged to have one of the strongest fan communities out there who continue to inspire and challenge us to push the boundaries," said Jens Kronvold Frederiksen, creative director of LEGO Star Wars.
"This 20-year milestone is really a dedication and testimony to our loyal fans who have built, reimagined, battled and shared their LEGO Star Wars adventures with us for two decades. Twenty years on, the Force is still with us and there's still so much more to come."
Since launching, there have been around 700 different LEGO Star Wars sets (including 1,000 minifigures), five video games, several television and web series, and an abundance of other merchandise hit shelves.
Some of the LEGO Star Wars designs have proved to be game-changers for the company. The Chewbacca minifigure required the design team to create a head with fur covering the back and front of the torso, which has been used in many minifigure designs since.