LEGO minifigure DJ Llama signs record deal with Astralwerks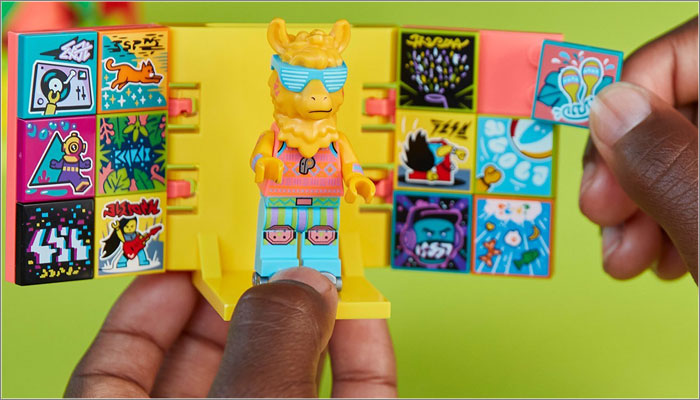 A LEGO minifigure has signed a record deal with the Universal Music Group label, Astralwerks.
The live-action, human version of the DJ Llama minifigure is called L.L.A.M.A. and his debut single – 'Shake' – features three-time Grammy winner NE-YO and newcomer Carmen DeLeon.
The deal is part of the collaboration between LEGO and Universal Music Group on LEGO Vidiyo, a new music video maker brand that uses an array of LEGO elements, minifigures, music, augmented reality and an app.
"It's an honour to sign the first ever llama and LEGO minifigure to a global record deal," said Luke Armitage, VP of Marketing at Astralwerks.
"When L.L.A.M.A first played us the early demo of 'Shake', we all knew we wanted to work with him. The LEGO Group's partnership with UMG completely aligns with our mission to surround the electronic music space with innovation."
LEGO Vidiyo gives children the opportunity to direct, produce, star in, and share their own music videos, using tracks from across the globe, including hits from UMG artists.
Kids can choose a song from the app and create a band from a vibrant collection of new, physical minifigures. The band can then be customised and brought to life in AR via the Vidiyo app.
Users can add special effects to their videos thanks to decorated 2×2 square LEGO elements called BeatBits that can be scanned to unlock digital and audio effects like confetti showers and saxophone solos.
Music videos and performances can be uploaded to the app feed and shared, but only once the content has passed moderation.
New music, challenges and content will be added regularly to the App to keep gameplay fresh and encourage children to continue developing their creative skills.
—-
To stay in the loop with the latest news, interviews and features from the world of toy and game design, sign up to our weekly newsletter here