LEGO Ninjago Design Manager Michael Svane Knap on inspiration… And what's next for the brand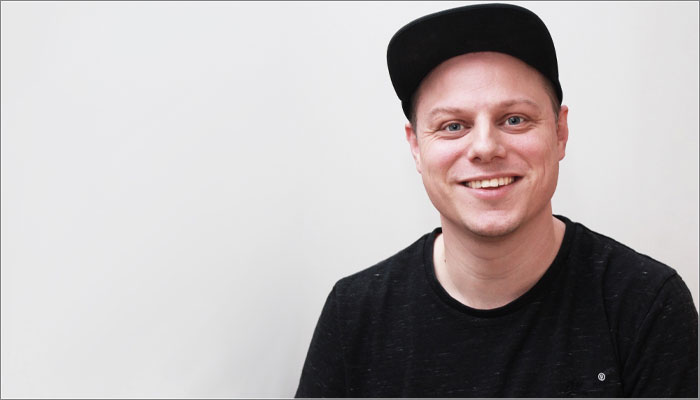 Michael Svane Knap Design Manager, LEGO Ninjago, on toys, inspiration and bridging media…
Michael, thanks for making time. You're currently the Design Manager for LEGO Ninjago. The line mainly focuses on a group teenage ninjas. Were you a LEGO fan when you were younger?
As a kid, I did spend a lot of time building with LEGO bricks. Growing up in Denmark, I feel like that's a common thing… However, I never really thought about the people designing the bricks. I guess in my mind they just magically showed up on the shelf in the toy aisle.
And LEGO aside, with which other toys and games did you play?
I was a highly active kid, so besides playing with LEGO bricks I spent much of my time outside playing football and riding my bike. I also had a ton of Ninja Turtles toys though. I loved the wacky character designs coming out of the original toy line.
Let me get this down… LEGO and Ninjas?! Okay… It's all mapped out for Michael! So you've now been at the LEGO Group since 2013. How did you get there?
Right after high school, I started a company with two of my friends where we created 3D renders for various solutions. I was always creative as a kid and I have a big passion for computer graphics, so it was a perfect fit. However, at some point I realised I also wanted to work with the physical aspect of creating. Therefore, I decided to go back to school and take a master's in industrial design.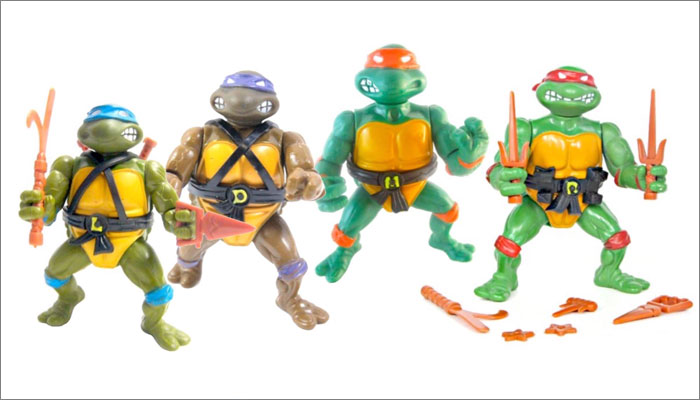 Throughout my education, I focused on the emotional aspect of designing and found myself highly inspired by designing for kids. When I finished my education, I had the LEGO Group on my radar, which might also have been influenced a bit by the fact that I had two of my kids while doing my bachelor's and master's thesis. Fast forward – six months later, I got a job as a Junior Designer at the LEGO Group.
So your background includes 3D animation and industrial design… How does that inform what you do now?
At the LEGO Group, I've been working as a model builder for most of my time. I use a lot of my knowledge about emotional design in the way I approach designing for kids. Besides that, I've been sitting as a driver for the development of the LEGO Ninjago TV show.
Oh, wow. And what does that entail?
My role was to art direct and make sure the products we developed were represented in the correct way in the content that was created. I worked with both story writers, show runners and the production company – which in a way put me on the other side of the table.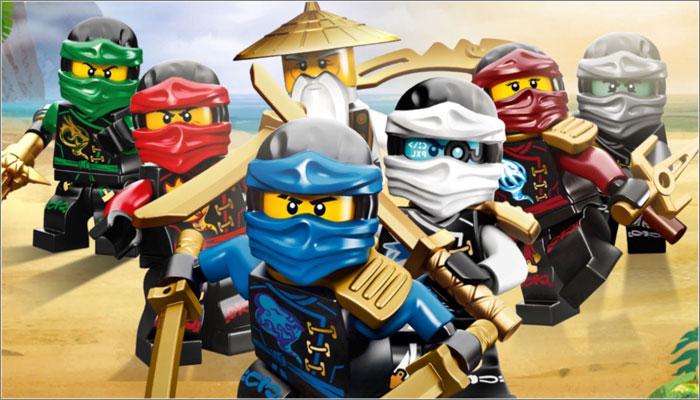 So what's the process there? I mean bridging the toys and the media… Do you develop a cool toy first or a great TV show? How does it go?
In our development of the toys, we always start with the story. Our first priority is to tell a good story both in the physical products and in the content we're creating. And the ninja is always the constant starting point of the concept… They each bring their own unique thing to the story and products.
And seeing the brand from both sides of the table, then, what do you think gives it its appeal? Why's it still going strong after 10 years?
When LEGO Ninjago was originally created more than 10 years ago, it was as much luck as it was skill that made us get to where we are today. Everyone involved back then was quite new and inexperienced with creating a franchise. However, everyone involved pushed 110% to make it work and really brought their A-game.
Throughout the years, the Ninjago theme has managed to stay relevant with its changing stories. It's kept kids engaged in the universe… The changing story has allowed us to bring variety to the team. We've taken the ninja through everything from battling snakes, robots, sky-pirates, biker gangs and samurai.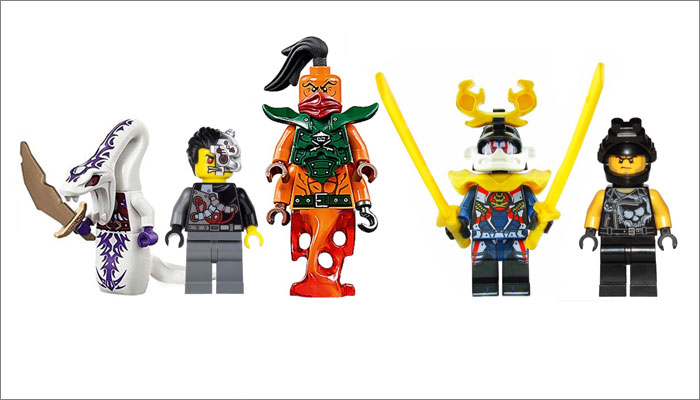 And what gives you new ideas? What's your creative process?
Whenever we start up a process, I like to spread out our ideas as wide as possible. I like going places where it feels a bit out of our comfort zone and then bring it back to a more realistic execution later down the line.
So where, for example, do you get your inspiration?
I love getting inspired by old, weird toys! I often look through second-hand stores and flea markets to find those more obscure things you might not have known existed before. Something else that inspires me a lot is my colleagues. There is a great diversity at the LEGO Group; a lot of people with different nationalities and personalities. Everyone brings something different to the team – that's very inspiring.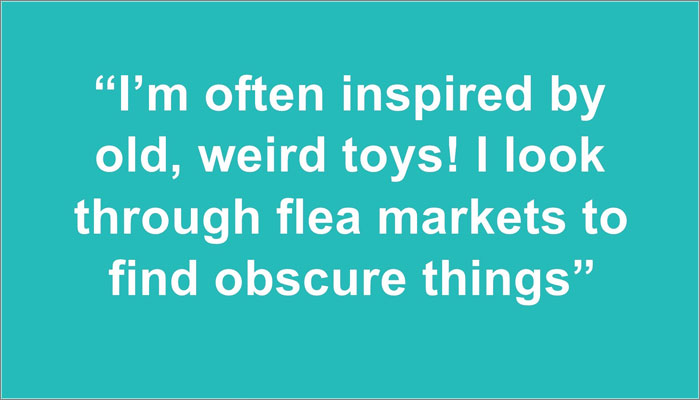 I'm curious about how one would get on the team at the LEGO Group. Realistically, what qualities do you think people need to have a career there?
If someone's looking for a career within design, I'd say a passion for designing toys and for building with LEGO bricks. That might seem quite simple, but besides that I guess it's also a lot about the right fit. If you're good at what you do and love putting LEGO bricks together that's a good start.
There's hope for me yet! Apart from the "being good" bit, obviously. Actually, I dropped a question there… I was going to ask what you think is the most-damaging thing to creativity?
In my experience, the most-damaging thing to creativity is to be too realistic too early in your process. You need to allow yourself to be open, even if you know it's a bit unrealistic at times.
Okay! With that in mind, what's next for you and the brand?
Well, clearly LEGO Ninjago's not done yet… We have a ton of ideas that we haven't put to use yet, but I can't reveal anything that's in the future, you'll have to stay tuned! For myself personally, I've been in the NINJAGO team almost the entire time I've been with the company… So at some point I might move on to another play theme. But I'll always be a ninja at heart!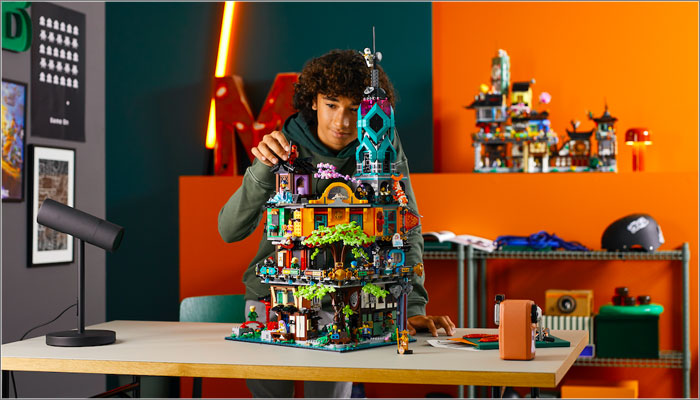 Well, when you do move on, we'd love to have you back to hear about the new line. Personally, I'm waiting for Fabuland to make a comeback. In the meantime, if I wanted to know something that hardly anyone knows about Ninjago, what brand secret would you share?
I would confide in you that a ninja never shares anything – they're sworn to secrecy. Sorry!
Strewth! You take your oath very seriously. Well, look, let's wrap this up with something not protected by any ancient codes of honour… What's the most interesting thing in your office or on your desk?
As a model builder for Ninjago, I've built many of our dragons throughout the years. On my desk, I keep some of the sketch models; the models that are a step before they get refined into final products.
Fantastic! Michael, this has been a great pleasure, and I know how busy you are so thank you for your time.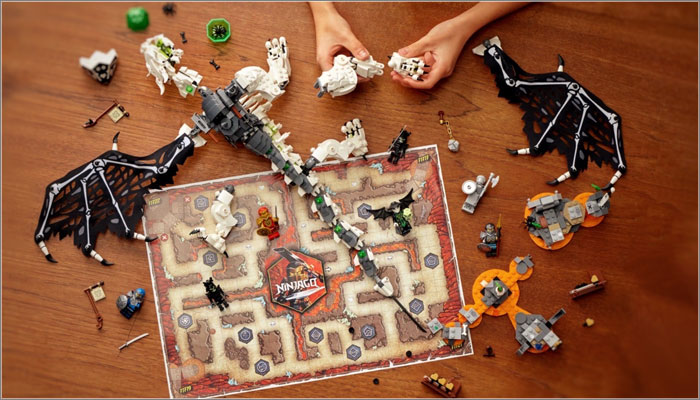 —-
To stay in the loop with the latest news, interviews and features from the world of toy and game design, sign up to our weekly newsletter here