LEGO partners with The Museum of Modern Art for Starry Night set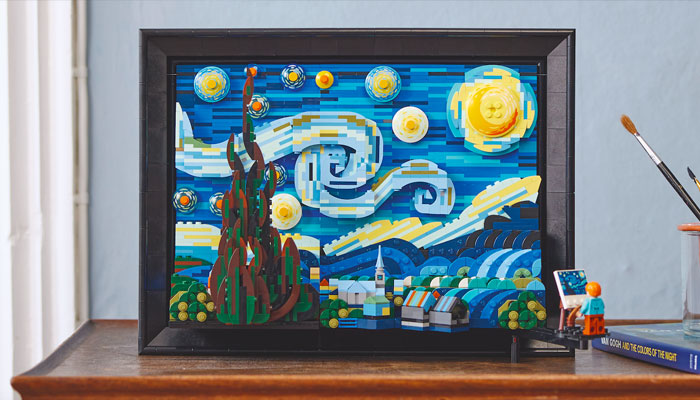 The LEGO Group has partnered with The Museum of Modern Art on a set that recreates Vincent van Gogh's Starry Night painting.
The set was designed by Truman Cheng, a 25-year old Hong Kong based LEGO fan, through a submission on the LEGO Ideas platform.
As well as recreating the painting, the set also includes a van Gogh minifigure, complete with a paint brush, palette, easel and mini painting on a printed tile.
"It was a was a good brain tease to come up with tricks and techniques to capture the look of the original painting," said Cheng.
"The brushwork goes into many directions in the moon and the swirling cloud, so there was some creative use of bracket and clip elements involved."
Sarah Suzuki, Associate Director at The Museum of Modern Art, added: "At MoMA, we celebrate the opportunity to connect art and audiences, and are thrilled to be part of a new way to experience van Gogh's work, and to inspire the creative impulse in people of all ages."
–
To stay in the loop with the latest news, interviews and features from the world of toy and game design, sign up to our weekly newsletter here