LEGO sees revenue grow 4% in first half of 2019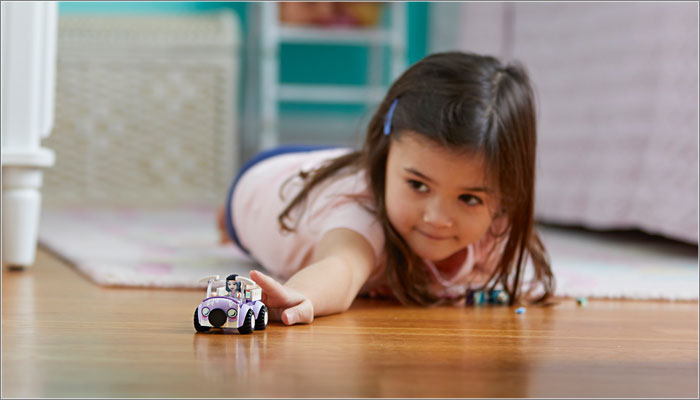 The LEGO Group has seen revenue for the first half of 2019 grow 4% to DKK 14.8 billion compared with the same period last year.
Consumer sales grew 5% and the brand grew market share in its largest markets.
"We are satisfied with our performance given the transformative shifts which continue to reshape the global toy industry," said LEGO CEO Niels B Christiansen.
"Against this backdrop, we continue to grow consumer sales and market share in our largest markets.  This is thanks to our dedicated colleagues who are laser focused on collaborating with our valued retail partners and creating the very best brand experiences for fans of all ages.
"At the same time we're making upfront investments to create a strong foundation from which to grow in the long term and inspire future generations.  This includes opening new markets, expanding in China, creating innovative retail experiences and developing exciting new products and play experiences."
Consumer sales in established markets such as the Americas and Western Europe grew single digits. China, a strategic growth market for the LEGO Group, continued its strong double-digit growth in consumer sales.
Top selling themes in the first half of the year included LEGO City, LEGO Creator, LEGO Friends, LEGO NINJAGO, LEGO Technic and LEGO Star Wars. LEGO Marvel Avengers sets also performed strongly, while LEGO Movie 2 products also contributed to consumer sales growth.
"We are pleased with the performance of our evergreen favourites such as LEGO City and LEGO Technic," added Christiansen.
"We are also excited to explore innovative ways to bring the brick to life through digital play experiences such as new LEGO Hidden Side which blends the best of building with the awesomeness of augmented reality."
The LEGO Group will continue to invest in China and is on track to have more than 140 stores in 35 cities by the end of 2019. The firm will also open an office in Mumbai in early 2020 to aid plans to expand its presence in India.
"We see an opportunity to reach more Indian children and families who value the benefits of learning through play," Christiansen continued.
"The growing middle class, importance of education and growing economy make India a logical next step in our efforts to reach many more children around the world."
Over 70 new LEGO stores will open outside of China during 2019, including a flagship store in Amsterdam in December 2019.