LEGO teams with Amazon Alexa for LEGO DUPLO Stories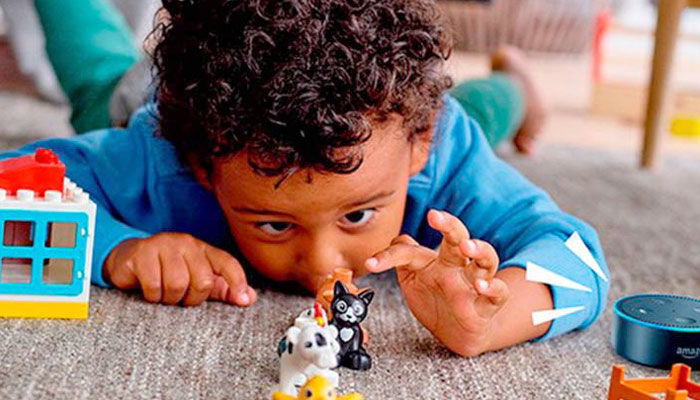 Physical LEGO play is merging with Amazon's Alexa voice tech in an interactive storytelling experience called LEGO DUPLO Stories.
Using any Alexa device, children will be able to respond and actively engage with the LEGO DUPLO Stories, all designed to encourage active participation and help nurture children's inquisitive instinct of learning through play.
LEGO DUPLO Stories covers 10 themes based on new as well as existing LEGO DUPLO products, and toddlers can choose between five vehicle or five animal stories, and define the route of the story, while guided by Alexa.
"The new LEGO DUPLO Stories skill is one of the first Alexa skills to bring together physical play with interactive audio content, allowing pre-school kids and the adults in their lives to build stories and creations together," said James Poulter, head of emerging platforms and partnerships at the LEGO Group.
"Children do not differentiate between physical and digital play. To them it is just play. Bringing audio into the equation, as with LEGO DUPLO Stories, is just another way for children to augment and extend their play experience. For adults, however, we see this as a strong opportunity to provide fresh play starter inspiration, which we know they look for."