LEGO to launch Braille Bricks next month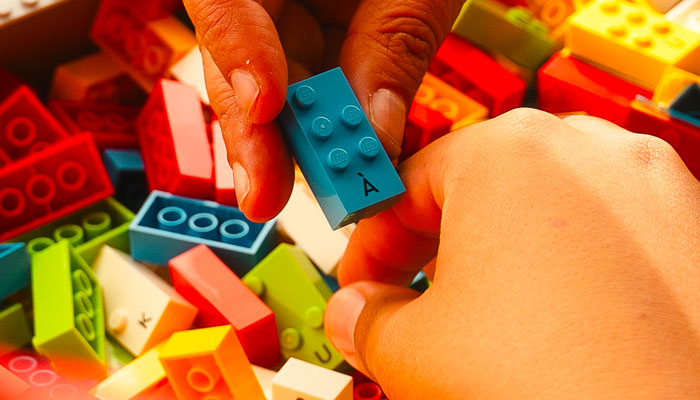 Next month will see LEGO is launch LEGO Braille Bricks, a set designed to help people get to grips with the braille system.
Until now, LEGO Braille Bricks have only been distributed free of charge by the LEGO Foundation to organisations specialising in the education of children with vision impairment. Due to ongoing success of the initiative – which launched back in 2020 – the set will now be available for the public to purchase.
"Play has the power to change lives; when children play, they learn vital life-long skills, so we were thrilled by the reception that LEGO Braille Bricks received in educational settings," said Rasmus Løgstrup, LEGO Group Lead Designer on LEGO Braille Bricks.
"We've been inundated with thousands of requests to make them more widely available, so we just knew we had to make it happen!"
The set includes 287 bricks in five colours: white, yellow, green, red and blue. All bricks are fully compatible with other LEGO products and the studs on each brick are arranged to correspond to the numbers and letters in the braille system, with the printed version of the symbol or letter situated below the studs.
The set also includes two baseplates to build on and comes in packaging with braille embossing. A series of supporting play starters are available on LEGO.com designed to teach players how to orient, attach and stack the bricks through games like Rock, Paper, Scissors.
LEGO has also partnered with the free mobile app Be My Eyes. The app connects blind and partially sighted people with companies to help with everyday tasks through a live video call. As part of the partnership, LEGO Customer Service colleagues will provide  assistance through the app, covering support across a wide range of topics from unboxing, to general product support.
In addition, the company has made LEGO Audio & Braille Building Instructions a permanent offering. The experience gives consumers the option of having select LEGO building instructions available as audio or text for braille readers.
The English and French versions of LEGO Braille Bricks launches on September 1st. The set will also be available in Italian, German and Spanish in early 2024.
–
To stay in the loop with the latest news, interviews and features from the world of toy and game design, sign up to our weekly newsletter here