LEGO Treehouse to boast highest number of sustainable bricks ever in a LEGO set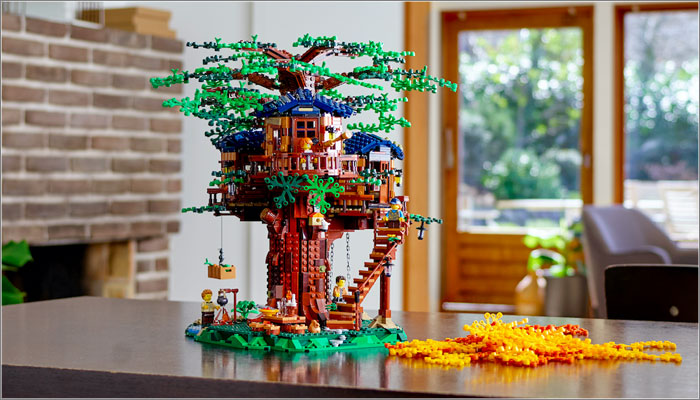 A new LEGO Treehouse set contains the highest number of sustainable bricks ever in a LEGO set.
The set, inspired by a project on LEGO Ideas, is made up of more than 3000 elements, and all 185 plants and leaves in the set are made from sustainable materials sourced from sugarcane. This includes the treetop canopy, which has interchangeable sets of green summer leaf elements and yellow and brown fall leaf elements.
"When I first saw the model, I was blown away," said Tim Brooks, Vice President, Environmental Responsibility at LEGO.
"Not only because it looks amazing, but also because it connects strongly to the very reason, we are investing so much time and effort in identifying new and sustainable materials, which is to preserve natural resources and fulfill our planet promise. It really is an important step in our ambitious target of making all LEGO elements from sustainable materials."
During 2018, the LEGO Group began making botanical elements, including trees, leaves and bushes, from plant-based polyethylene using sustainably sourced sugarcane, and has outlined a commitment to making products using sustainable materials by 2030.
The LEGO IDEAS Treehouse set is available from August 1st, 2019.