LEGO's Gaute Munch and Erik Hansen up for European Inventor Award for LEGO Mindstorms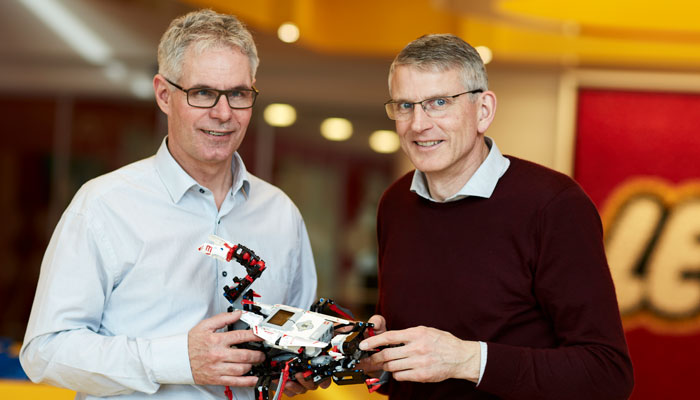 LEGO's tech team, including senior innovation director Erik Hansen and technology product director Gaute Munch, are in the running to scoop a European Inventor Award.
Set up by the European Patent Office, the European Inventor Award celebrates figures that have made significant contributions to advancing technology, generating economic value and creating employment in Europe and throughout the world.
Hansen and Munch are nominated for their work on LEGO's programmable robots as the products are 'designed to foster computer programming literacy and could help avert a European shortage of skilled programmers in the near future'.
"The Danish team's invention furthers an understanding of technology from an early age and could inspire the next generation of IT talent in Europe," said EPO president Benoît Battistelli.
"Robotics was once the exclusive preserve of IT professionals and people with science degrees, but these programmable toys invite young users and other creative minds to develop inventions of their own."
Other nominees include the inventors behind auto-regenerating tyre treads, real-time MRI and the HoloLens mixed reality smart glasses.
The 15 finalists were selected by an independent, international jury from a pool of more than 500 individuals and teams of inventors, each proposed by the public, patent examiners of national patent offices and the EPO.
The Award winners will be announced on June 7th in Paris, Saint-Germain-en-Laye.