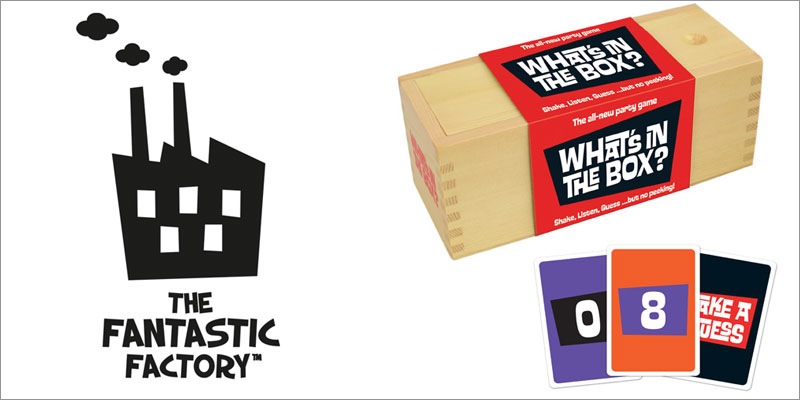 David Snow, co-founder of game design agency The Fantastic Factory (the firm behind products including the Gogglebox board game and What's in the Box?), lifts the lid on how he creates new play concepts.
The Fantastic Factory is a relatively new player in the toy and game invention business.
We are only four years old, but have had over 50 years experience working in larger and smaller toys companies. These companies gave us a great deal of insight into how the creative process works in different scale businesses. This has helped us greatly when trying to identify how we go about our idea conception and also helped us work out how best to pitch our ideas back to companies.
Our creative process is very much defined by what sort of project we are working on. If we are commissioned, then the process is relatively straightforward as we will have a brief to work with. We research the concept based on many factors including age demographic, target price, competitive products, brand values etc. We then try to develop something that fits the brief but ultimately is fun and has our test groups uttering the magic words: "let's play again".
If we are working on our own ideas, we have a much broader approach. It's hard to define our process. We really don't like using a process to develop our ideas, as we find a process can sometimes stifle the creative. That said, for production and selling we have to adhere to a process to get things made and sold.
The inspiration for our games can come from anywhere really, nothing is off limits. We travel a great deal, surf the internet, try to gamify in everyday life situations and take inspiration from friends. I guess what I am trying to say is that the creative process never really stops or is limited in anyway. It's like building a puzzle. You start off with many pieces all showing fragments, but when you align all the pieces together, you get something completely different. This is how I would describe what we do. Once we have lots of ideas, we try to add the pieces together and create a product.
Before we finalise our product, we check the market for gaps, look at our competition, look at trends, work out a name based on the Ronseal principle (it does exactly as it says on the tin). Then we test our product with the appropriate age group (we have a good network of playtesters of all ages). This gives us great feedback and enables us to modify or press ahead and take the product to our partners.
In some cases our partners want to add in or take away from our ideas. This is welcomed by The Fantastic Factory and we like working in this way to get a product that is the best it can be for commercial success.
Save