Lightbulb Licensing eyes toy partners for CBeebies' The Game Catchers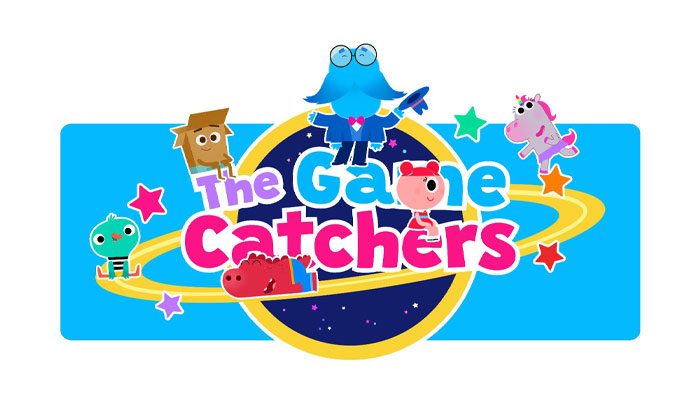 Studio Bozzetto and VLM Licensing & Consulting have appointed Lightbulb Licensing to develop the consumer products push for upcoming CBeebies show, The Game Catchers.
The show centres around a team of five friends who come together on a series of interstellar adventures to explore planets – playing, learning and collecting games along the way.
"From the moment I saw The Game Catchers artwork, I was hooked," said Lightbulb Licensing MD and Founder, Susan Bolsover.
"The bold 2D animation and colourful characters felt fresh and fun and I loved the idea of helping younger viewers learn through recognisable games and play. Setting the series amongst a world of fantastical planets and creatures means there is always scope to explore with something fun to find on every adventure.
"The quirky nature of the characters and the planets really appealed to me and with 52 x 7.5-minute episodes due to launch on CBeebies this Autumn – and a second season in production – there is certainly a lot of great content for kids to enjoy."
Pietro Pinetti, CEO of Studio Bozzetto, added: "We're super excited about teaming up with Lightbulb Licensing! Right now, things are buzzing with the upcoming fall premiere on CBeebies, and our worldwide distribution plans are kicking into high gear. Meanwhile, our awesome creative team is hard at work designing the new season.
"We totally believe in The Game Catchers' potential for licensing and merchandising – from its cool characters and awesome plot to its fantastic props, it's got all the ingredients for success. We can't wait to see the fantastic results!"
Lightbulb Licensing's initial focus for the brand is on toys, apparel and publishing.
–
To stay in the loop with the latest news, interviews and features from the world of toy and game design, sign up to our weekly newsletter here