Little Inventors' Dominic Wilcox to discuss 'The Search for Ideas' at Toy and Game Design Conference 2019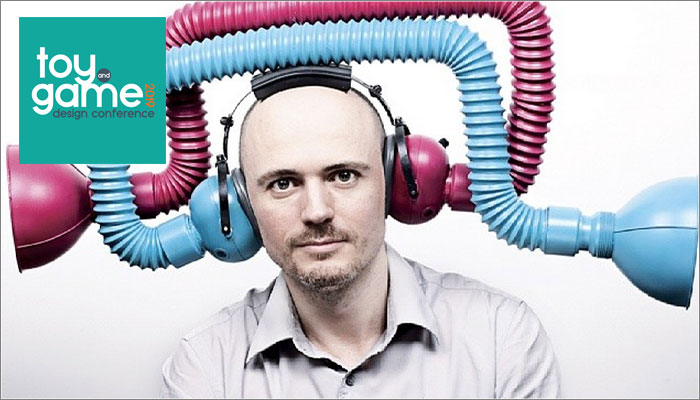 Dominic Wilcox – artist, designer and founder of Little Inventors – will be speaking at this year's Toy and Game Design Conference in a session titled 'Little Inventors and the Search for Ideas'.
Taking place at Stamford Bridge on Monday, September 2nd, the Toy and Game Design Conference – sponsored by Hasbro and Wynne-Jones IP – will boast engaging and inspirational sessions from figures across toy invention, game creation and the wider worlds of design.
Wilcox works between the spaces of art, design, craft and technology to create innovative, thought provoking and surprising objects.
The British artist and designer studied at The Royal College of Art, graduating in 2002. He exhibits his work internationally and has been commissioned by brands such as BMW MINI, Kelloggs and Paul Smith.
He is now on a mission to inspire children to become the inventors of the future with Little Inventors, a platform that takes children's invention drawings and makes them a reality.
"As an artist and inventor of unusual objects, I've spent my working life trying to come up with great ideas," said Wilcox.
"I'll talk about my GPS shoes, stained glass driverless car and I'll speak about my organisation, Little Inventors, that turns children's invention drawings into real things. From an idea that started in my home city of Sunderland to seeing the project on the International Space Station in 2019, it's been an exciting and inspiring journey."
To book your ticket to this year's Toy and Game Design Conference, head to: https://toyandgamedesignconference.com