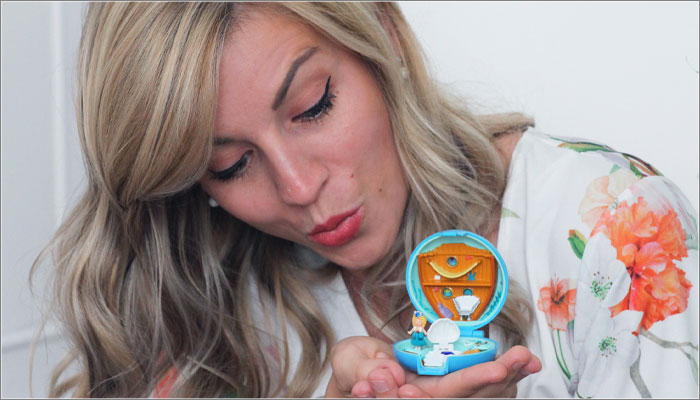 The world is in a very serious situation.
I find myself caught between wanting to share insights as to what it's like working in the toy and entertainment industry right now, being sympathetic that it isn't going to be an easy road, whilst conscious that the industry's struggles can feel trivial when I think of many of my nearest and dearest.
It's surreal times when we find ourselves checking that everyone's loved ones are safe and well around the world on a zoom call before attempting to conduct business as normal, but it's those moments that make these times special.
There's care, there's understanding and there's a common goal to keep on trucking as best we can. We're bloomin' lucky to be able to work during a lockdown even if we don't know when/if work might dry up.
Our industry is fuelled by 'new', which relies on consumer demand and humans to deliver all aspects – it will get sketchy as we don't know how long lockdowns and social distancing will last around the globe. We do know that the conception of an idea is just the start (the easy bit). The tough bit is the long winding path to see it realised and that's far and few on a good day. There's no sugar coating it – it's not going to be pretty; there will likely be more passes than ever, there will be more unknowns than ever and it will be out of everyone's control.
Here's some of my long game 'inventor' thoughts (and there's certainly some categories right now that if they can continue production will have amazing short game successes).
Keep going and focus on the ideas that you think could hold water even on the most turbulent days
The world has changed overnight, the industry landscape will continue to change week-to-week and as consumers, we will be changed forever. Our work is designing to the future, which is tricky right now when you don't know what the future will look like next month, let alone next year or 2022 but do we ever really know?! Some of the best ideas transcend trends or opportunity spots; they create their own – so make ideas that will stick not just on a good day. There are companies still driving an appetite for new submissions which is awesome!
Inventing and creativity can be a healthy distraction tool for anyone, not just inventors
Some days it may be hard to focus on work that feels trivial compared to what's going on in the world and close to home for so many. I have two brains right now; one that's consumed by worrying about my 64-year-old Mum working for the NHS in a hospital that's fire-fighting the situation (hi Mum – love ya!) and the other brain that is so lucky my day job can be a distraction tool from the present. Distractions with deadlines is something every brain can benefit from and creating will make you happier than consuming (actually scrap that, just watch Netflix's Tiger King – the most nutty distraction to anything right now and maybe even some animatronic stimulus!).
Reminisce and re-organise the workspace
Take a trip to the loft, grab the favourite old toys, play, discover old memories, swap them about in the workspace to change up the environment, check out old work samples and even old school projects – they will all bring back so many memories of good times and hard work. Take stock of the achievements – this industry is so fast paced it's baffling to think how many products, brands and experiences we've worked on.
Convert, not conceive
Potentially now is the time to focus on converting ideas to a pitch-able concepts, not new iGEN. If lockdown lasts a long time, it will become harder to gather varied serendipity stimulus so inspiration fuel may deplete. There's longer term invention and IP projects that really need my butt on a seat tackling it for 23 hours a day…if I did that I might actually move it forward! Tackle those projects that have been hanging around – the ones that require a deep dive, stress-testing, tough thinking and no distractions.
The future is play
Although it's hard to predict the impact on the industry right now, one obvious shift is that PLAY IS KING! It's been awesome to see that whilst traditional education is off the table for many, creativity at home is winning. Play time is longer than ever and involves the whole household, children's brains are being stimulated in new ways, play is varied, play is learning – both prescribed and open ended, both physical and digital.
We all know play is a necessity for children to develop but fundamentally it's critical for any age, it shouldn't stop. It makes us happy, it's innate and it's more important than ever. (Cas Holman Design for Play / The Art of Design on Netflix summarises this better than I ever could).
—–
To stay in the loop with the latest news, interviews and features from the world of toy and game design, sign up to our weekly newsletter here