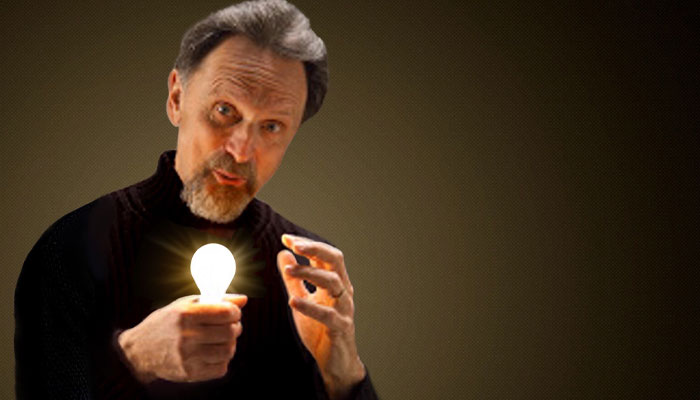 Inventor, author and toy-and-game legend Ron Weingartner on developing, pitching and rejecting ideas.
Ron, you spent 27 years developing and managing ideas at Milton Bradley and Hasbro… Eventually, you were Vice President of Inventor Relations for Hasbro Games. Looking at your early influences, which games and toys did you most enjoy as a child?
Looking back to those childhood days…my "play" was mostly outside and mostly dealt with sports, bicycling, or sitting on a tree stump contemplating life. I was never a fan of Howdy Doody and the Mickey Mouse Club… When it came to games, I skipped passed CandyLand and would put Scrabble, Sorry, and Monopoly on a list of favourites. Toys were "whatever I could make myself", especially with lots of model kits of cars, trucks, and rubber band powered airplanes…
Any particular favourites?
I had a fondness for a metal fire truck and a metal airplane, although neither fireman nor pilot was of interest as a career pursuit!
Well, on that, what did you want to do?
Actually, I had intense dreams of becoming a major-league baseball player motivated by a New York Yankee making some incredible salary for merely participating in a "playground" activity!! I wasted much too much time trying to perfect my pitching skills playing in tons of ball games only to discover that – as I got older – the opposing batters got better. Unfortunately, as a pitcher, I didn't! My baseball-career fantasy ended in my junior year in college!
Ha! It was over before it began! How, then, did you get into the industry?
A good part of the path to a career in the industry was being in the right place at the right time; networking, and seizing opportunities when they presented themselves. In the earliest days of my business career, I gained new-product development experience at two companies in Chicago who were marketers in publishing, school supplies, and art materials. I was approached by a contact to consider a position directing educational product development at Milton Bradley Company in Massachusetts, and I took it!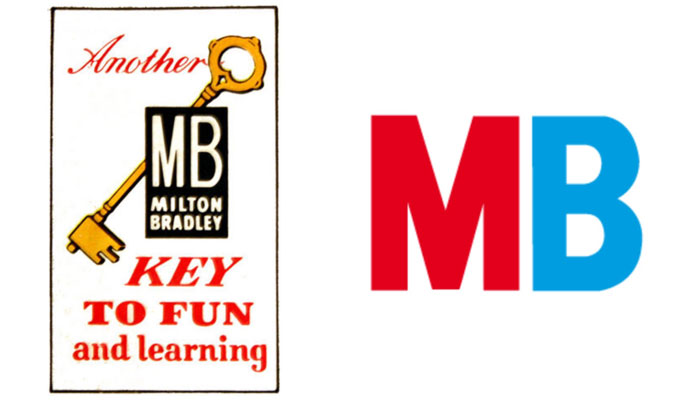 And even today Milton Bradley is a legendary name in the industry…  
Right! In that position, I wasn't involved with toy-and-game inventors, but did form relationships with creative educators. They were external contributors to the school-supplies product line that reinforced MB's logo line 'Key to Fun and Learning'.
So that was specifically an educational line?
Yes. Milton Bradley had acquired Playskool in1968, and some of its products became part of the educational line as well. I gained exposure to the MB mass market games sold into retail channels when I was given additional MB responsibilities as product manager of newly acquired E.S. Lowe games company which manufactured and marketed the classic dice game, Yahtzee… Shortly after that, Playskool had a opening for a Director of R&D at its home office in Chicago. I jumped at the chance to be 'back in my hometown'.
It's very 'little by little' then; not a master plan?
No, exactly… This chain of career moves tangentially got me into the toy business… It was during the Playskool years that I interacted with a number of leading inventors, including Marvin Glass – BMT, Eddy Goldfarb, Ron Magers, and Ned Strongin Associates. Most importantly, my product-development roles with Milton Bradley and Playskool involved working closely with and learning from Mel Taft, Senior VP of R&D and Marketing, and Mike Meyers, Senior VP of R&D.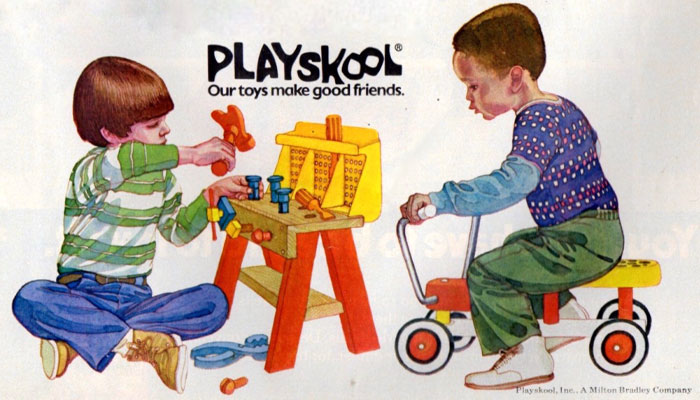 And for the uninitiated, who are they?
Oh! Both are legendary industry figures that lived the adage, "In the toy business, product is king – and inventors are the king makers". Coincidentally, both have been honoured with the Inventor Advocacy Award at Mary Couzin's annual ChiTAG event – today known as POP.
Amazing! And as you gained experience, then, I imagine there were a couple of ways of scouting for ideas… Bring in a larger number of things that need more development – or bring in a smaller number of things that need less development. What was your approach?
Professional inventors know that companies look for WOW moments, or magical new play features that create enough marketing interest to license and commercialise ideas. Pro inventors are students of the toy and game market from a historical perspective – what's been done before; currency what's on the market now, and uniqueness: what features should stand out to consumers? In searching for the next great inventor-originated idea, marketing companies expect a strong inventor pitch for a new idea, whether in a face-to-face meeting or in a 'Zoom-con'.
And are there any important tips you'd give on pitching?
New idea features shouldn't need long explanations on how the end product delivers hours of fun play experiences… Historically, many new toy and game ideas have been represented as well-executed models showing "plays like" features as with games, or – with toys – "works like" models. Inventors might think of their product pitches as a very early messaging exercise needed to motivate a marketer to license the idea. Ultimately, their marketing partner faces a messaging exercise to getting consumers to make a positive "buy" decision at retail or online.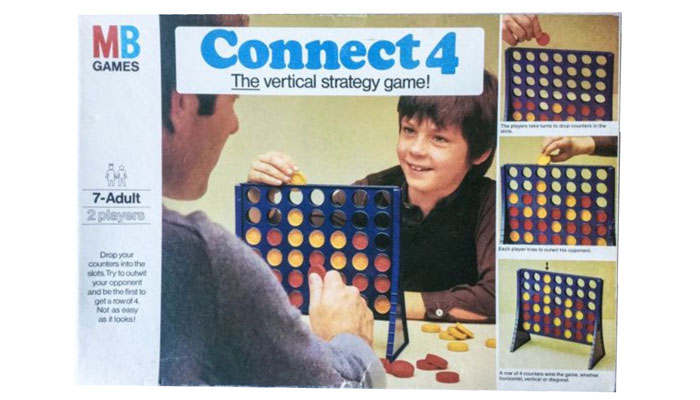 When working with the pros, Hasbro Games had no interest in bringing flawed or incomplete ideas into the development process. Those ideas were either rejected, or – on occasion – passed over with an inventor option to do more work, possibly incorporating specific suggestions by the acquisitions rep on how an idea might be improved. External acquisition efforts are always directed toward standout ideas.
And the better ideas?
Favourably selected ideas were brought into the company for further review with internal R&D and Marketing personnel. At Hasbro Games, this internal group had varied skill sets and responsibilities to execute licensed ideas. In my experience, these co-workers had exceptional abilities to transform inventor ideas into profitable, shelf-ready products. Those abilities within the company were highly regarded by inventors – and helped make Milton Bradley – and later Hasbro Games – the No.1 game company in the world!
Beyond that, typically, what was your process for finding and developing ideas?
The Hasbro Games search-and-development process relied very heavily on independent inventors to create new gaming forms and play experiences. Any inventing source should be marketing based on their creative knowledge of the marketplace at the time. The Hasbro Games game line was made up of fairly well-defined game categories… For example, preschool, children's, adult/party, girls, skill and action, and light strategy. The independents seemed to respond to that basic category direction. At the time, the community was less guided by marketing-directed wish lists, but given freedom to "think outside the box" for fresh, unique, and attractive gameplay experiences.
Presence of electronic enhancements were always of interest, spawned by the phenomenal longevity of Simon, StarBird, and others. There was always the caveat of "payoff for pennies". Today, some marketers take the different inventor approach by encouraging "outside the box thinking" by offering wish lists to direct the independent inventing community.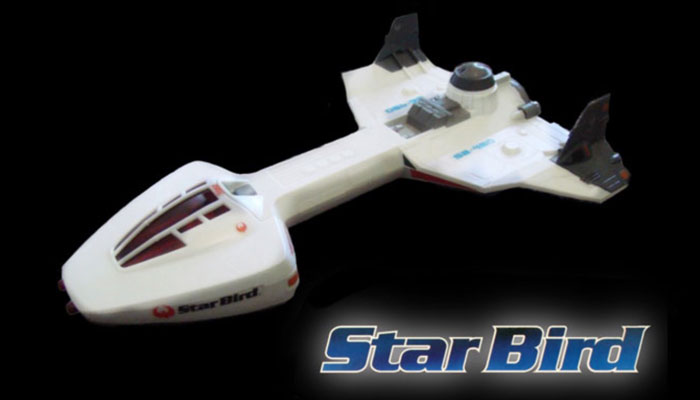 Presumably you had to reject a lot of ideas?
Yes, rejection was a big part of my job. Sometimes that was at the front end of an inventor meeting, when the concept being presented wasn't a good fit for Hasbro… In such cases, rejection was delivered on the spot. Other times, rejection came when an inventor brought a concept in for consideration but – after further internal review – it was found to be lacking.
Is there a right way to do that; to give that feedback?
I often thought about taking on the persona of three roles. First, a Mortician, since the one time highly regarded idea was now deceased. Second, a Therapist… I'd guide the disappointed inventor through remorse… And third, Cheerleader – to encourage the inventor to come back to the company with the next great idea. I used these diverse roles because an inventor-relations person must do everything they can to avoid squelching creativity as a result of rejected ideas.
I really like that! And to your last point, what's the worst thing inventor-relations people can do to diminish creativity, do you think?
Well, first, there are a few steps that can be in place to ease the blow of rejection, the most important one is good communication. Regular company status updates for the inventor can make the ultimate bad news more understandable. I tried to make it a practice to deliver the bad news in personal phone calls or in a note of explanation enclosed with the return of an inventor's submission materials.
Occasionally, there were agreements that an inventor was entitled to any internal design work done on the idea up to the decision time not to proceed. Still not the happy ending the inventor wanted, but it increased the potential for the inventor to license the improved concept to another company.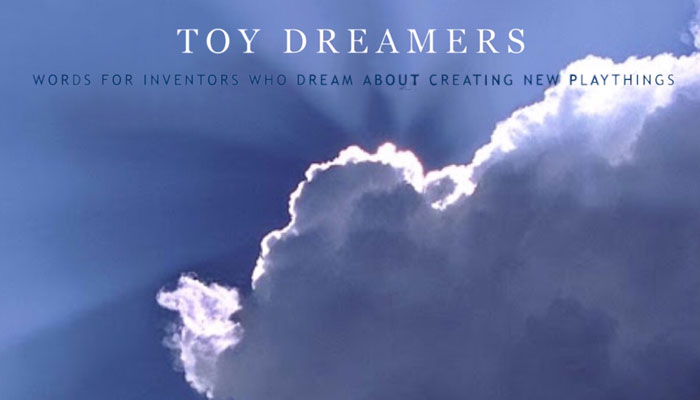 And you've written something on this, haven't you?
Yes… A while ago, when I was blogging as toydreamers.blogspot.com, I collaborated with Tim Moodie, a spirited Minneapolis inventor, on a parody of Paul Simon's popular song, 50 Ways to Leave Your Lover… We wrote about 25 reasons why a company might leave an inventor's idea. I'm sure any active inventor has heard these reasons and more on why their idea would soon appear at their doorstep via FedEx or UPS delivery!
Well, just in case someone's missed it, we'll pop a link in here because I it's a great piece. And – tricky question… It's sometimes felt that inventor-relations people have their shortcuts and their favourites! Is that fair, in your experience? How much inventor potential lies in my network? And my reputation?
I can't give a generalisation about how another inventor-relations person handles the important function of finding the best new toys or games for a company. Since inventor licenses have great potential to infuse significant new revenue, the person responsible for finding and supporting product sources can significantly impact a company's growth. Often the position is described as company gatekeeper, or internal advocate for the process by which new inventor ideas enter. Since we're talking about toys and games, it's basically establishing and maintaining a welcoming, supportive, and respectful relationship with the external inventing community.
And how's that done?!
At Milton Bradley Games, we had a list of inventors identified within the industry as new idea sources, with a proven track record of licensing toys and games. It was important to be in regular communication with these inventors as to the company's new game needs and interests. There were regular product "sweeps" to inventor offices and studios, which tended to be concentrated in New York, Chicago, and LA and across the pond to London. Attendance at annual international toy fairs was a regular part of those inventor sweeps. There were no favourites in this well-established Hasbro Games inventor community… We were an equal-opportunity licensee wanting to see the best concepts first – certainly before the rival west coast marketer!
Hasbro Games also had in place – for new product ideas – a collection of 'agents' who represented many newbies not yet established in the professional community. For a fee, these agents would normally evaluate ideas for inventors; judge commercial worthiness and determine any possible fit for Hasbro Games or other marketers. Agents knew the odds of any likelihood of finding gold in the dross.
Brilliant. In regard to that then, you've said in the past that a product concept faces odds of between 90 and 100 to 1 that it would arrive at Toy Fair. What should I be doing to increase the chances?
If it was recorded that 1,000 ideas were seen in all inventor meetings during the year and 10 made it to New York Toy Fair, that is a 100 to 1 ratio – an indicator of the volume of ideas sifted through showing that inventing is a difficult, competitive business. New inventors burst onto the industry scene with an idea they believe has the highest commercial appeal. Many just fade away when they're rejected…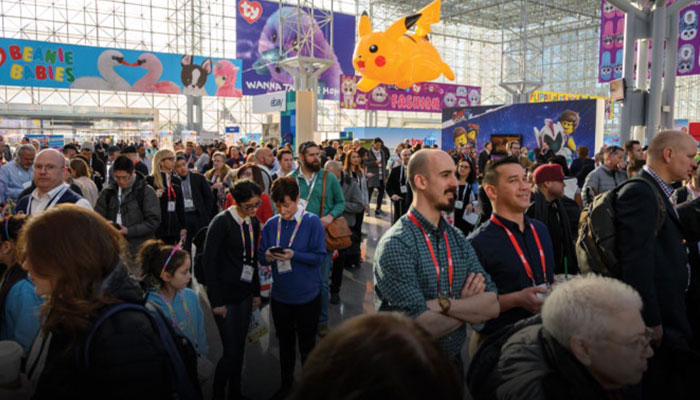 Yes. The rejection of that first hopeful idea is often felt too heavily…
Others, though, take another road to success. The inventors who have great, well executed concepts – and are undaunted by rejection – continue to present their concepts. If you don't step up to bat, there's zero chance of hitting a home run. Bottom line: persistence pays off. Though the odds for a pro inventor to license an idea may seem ominous, they remain better than playing the lottery or Mega-Bucks!
And what's the secret to having great ideas, do you think?
When writing The Toy and Game Inventor's Handbook, we profiled 80 pros in the community using a whole series of questions on how they view toy and game inventing. It was a treasure trove of thoughts on finding steps to inventing success. Here are some of the thoughts on generating great ideas:
View every experience as a learning experience. Don't get hung up on a single idea… Generate new ones, and don't take rejection as an indication of a bad job on your part.
Feed the creative process from the fantasy world, verbal expressions trends, music, movies, and observations of children at play.
Immerse yourself in everything relating to the business! Being well-versed in old toys, new toys, trends, successes, failures, and an open mind to anything and everything…
Pick up on new trends, technologies, and materials. Always being in look-everywhere-at-all-times for-a great-idea mode, and look to see great ideas in other industries and be motivated or challenged by cleverness or technology usage. Finally, in a playful conclusion to all the advice of fellow toy and game inventors: Don't take your successes or failures too seriously.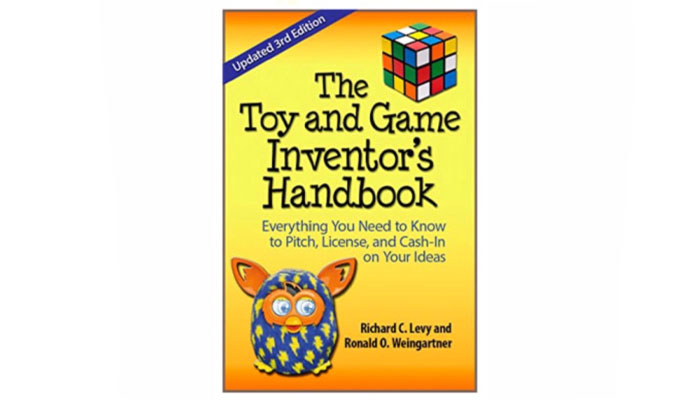 Great. And of course, we'll put a plug for the book in here! What do you most love about the industry?
What I love about the industry… It's all fun and games! What else would you expect from an industry with products that are all about PLAY! And the industry remains one of the few industries that's welcoming to external ideas from an average Joe or Jane who have the right inventive skill sets mixed with a large dose of creativity. In The Toy and Game Inventor's Handbook, there are two-and-one-half pages of names of past notable toys and games licensed to the industry by independent inventors. You can bet that there's a new crop of inventors today thinking, "I have an idea that can match those toys and games. I'm all in for a licensing deal for my new idea!"
So what I really like is the 'never-give-up spirit' of the independent inventors who, supported by internal R&D and marketing contributors, create new playthings which answer the annual trade buyers' question, "What's new?"
In contrast, then, what do you most dislike about the industry?
What I dislike about the industry today is new technology that is shifting consumer contact with products in the marketplace. Three of the five major retail accounts that in past days provided hands-on product exposure at Point of Sale are gone from the bricks-and-mortar scene; TRU, K-Mart and KB. Searching for playthings staring at an amazon screen just isn't the same as loading a cart with toys and games at Toys R Us!
And similarly, then, to what degree have things changed, do you think, in terms of which ideas get to market?
The toy-and-game arena has changed dramatically over recent years in terms of which ideas get to market and ultimately reach end users. The major game changer is the influence of the internet and social media. There's a traditional image of toy inventors labouring in studios and workshops attempting to bring an idea from mind to form in preparation of presentations to marketers. Today, for some entrepreneurial inventors, the crowdfunding approach has emerged. Now an inventor can build a representation of the idea, put it on Kickstarter, and hope for needed financial backers to underwrite initial production. For those real big successes, the originating source might expand from inventor/licensor to marketer as well.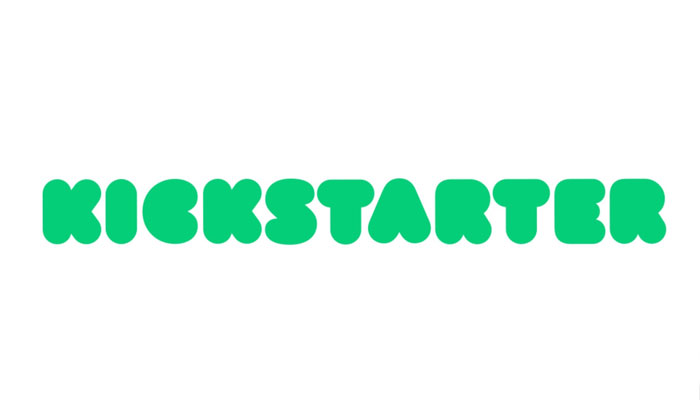 Great!
Another change of getting an idea to market, though rare, is for an inventor to put a model on YouTube, Facebook, or other social-media platforms, and make the idea pitch directly to the masses. Savvy marketers trolling for new products on the internet might come across a playful inventor getting huge hits and offer a license to take the toy or game to market.
Any downsides to that?
At one time, TV advertising was the popular marketing tool to reach toy and game shoppers. As that medium became more expensive, some marketers seemed to shift toward putting entertainment licenses on many new toys and games. This has been a double-edged sword for inventors. On the one hand, if the original inventor idea is built around the entertainment license, that product concept can be shown only to the marketer with the license.
And on the other?
On the other, when a royalty's paid to the entertainment licensor as well as inventor licensor, the latter has historically been the recipient of a lower royalty rate. Some companies attempt to avoid the double royalty expense by having the base product created by internal staff, or under non-royalty contract development.
But that doesn't seem to quash a pro inventor's energy, does it?
No! Faced with differences in which products get to market, I've always found inventors to be resilient, positive, confident, and brimming with sufficient creativity to survive squiggles in procedures marketers put up on the new product selection process. Many inventors have closets filled with past creations that were not chosen by marketers during past times. One can bet that some of those closeted ideas – with refreshed tweaks – will be chosen for the current market in this new day with new companies selling inventor ideas in new ways to new consumers.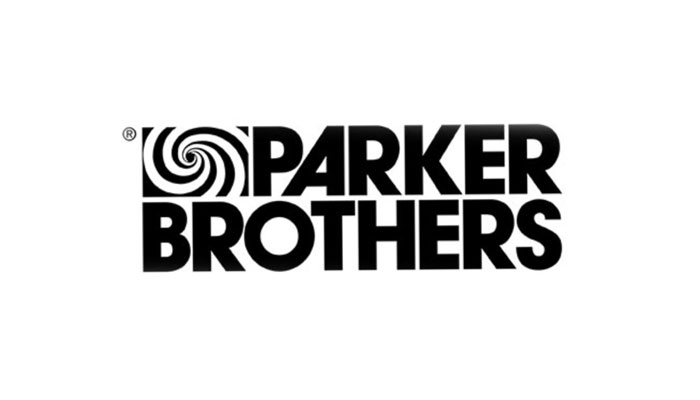 Ron, after hearing so much about you from so many different people – and all of it good – this has been so interesting! Before we start wrapping this up, I'm curious… When did you retire? And what keeps you busy now?
With the merge of Milton Bradley and Parker Brothers in 1998, I decided not to relocate to Beverly, MA. from the East Longmeadow MB offices. My wife owned a successful advertising and marketing business in Springfield, MA. We had a ten-year-old son. I opted out of Hasbro Games in September of 1999 and never looked back. I remain active in the industry: as you know, I co-authored The Toy and Game Inventor's Handbook and subsequent digital editions which are available on amazon today… I created and maintained a blog for several years, and – to this day – continue generating game concepts through contract game development and licensed proprietary game concepts.
Can you tell me about a couple of those?
Sure! Two are currently licensed: Poker Tiles – re-launched two years ago, and Cat•a•gories, just introduced this year – scheduled to hit retail shelves this fourth quarter. And in my spare time, I continue working from our Massachusetts home as a consultant – and always ready to be helpful to readers of the Handbook.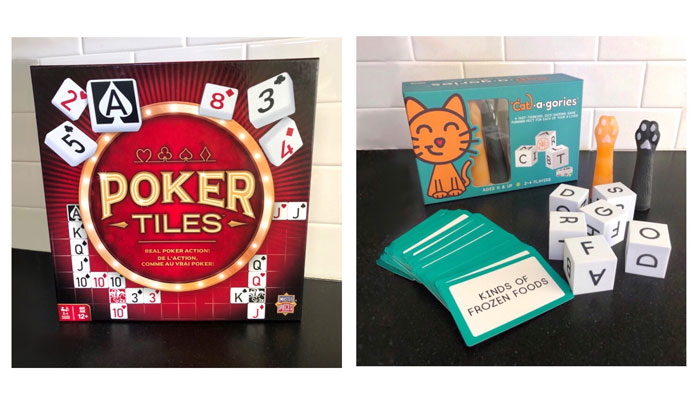 Lovely. Finally, then, what's the most interesting thing in your office? Or on your desk?
My office space has the normal amount of clutter, but there are samples of games my wife and I have created. I'm often drawn to a framed photo of my friend and co-author, Richard Levy, taken at a playful moment when we exchanged eyeglasses with me wearing his iconic Dita frames with Hollywood inspired tinted lens, and me in my Warby Parker magnifiers! Obvious to anyone entering the office area, they are drawn to a souvenir  Monopoly rug that motivates me to pass GO every day and not get sent to JAIL. It literally and figuratively keeps my feet in the toy and game business. Or rather, it keeps my feet on it!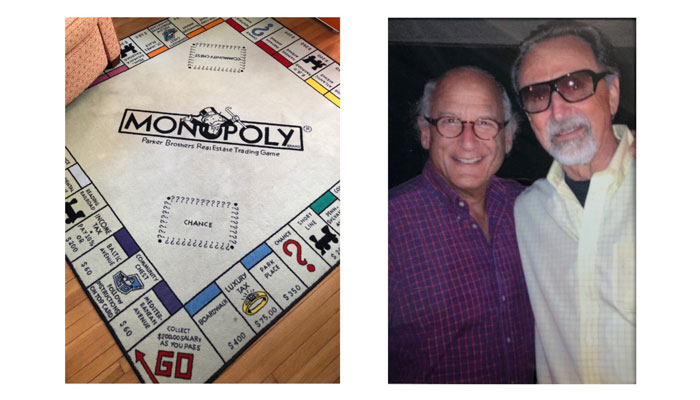 Here's what people say about The Toy and Game Inventor's Handbook, which hit #2 on Forbes list of the 33 Best Books Recommended by Shark Tank Entrepreneurs:
"Not only is The Toy & Game Inventor's Handbook a Bible for toy inventors . . . it is an unselfish gift to the toy community. What Richard and Ron have given the world of inventors is priceless."
Howard Wexler, Co-Inventor, Connect Four.
"Having the most brilliant ideas in the whole wide world is only a fraction of the job. The Toy and Game Inventor's Handbook is indispensable: Your one-stop resource and guide to the practical steps of actually getting your mind storm to the promised land."
John Michlig, author of GI Joe: The Complete Story of America's Favorite Man of Action
"More than peeking behind the veil, Richard and Ron shine a lkieg light on the heretofore private world of toy and game invention, licensing and marketing. A must read for anyone who ever wanted to dance the dance and collect the coin."
Brian Hersch, licensor of my game including Taboo and Outburst.
"This is an essential book for every inventor who creates toys and games, and for corporate executives who license and market them."
Greg Hyman, co-inventor Tickle Me Elmo, Talking Barney and many other toys and games.
"A treasure trove of information . . . Encyclopedic in scope and depth. Just about any question you could imagine isn't just answered but explored from several angles."
Richard Pachter, The Miami Herald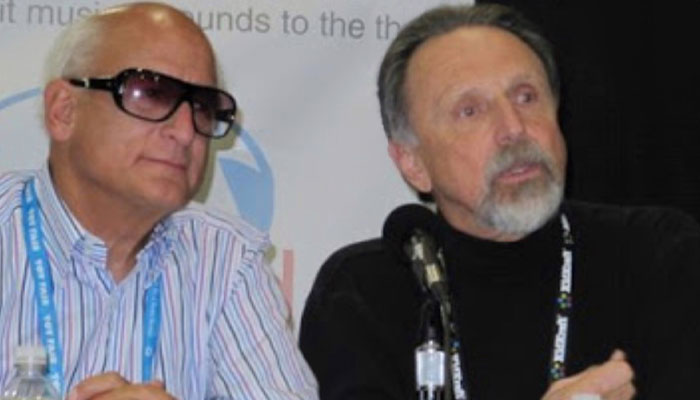 —
To stay in the loop with the latest news, interviews and features from the world of toy and game design, sign up to our weekly newsletter here