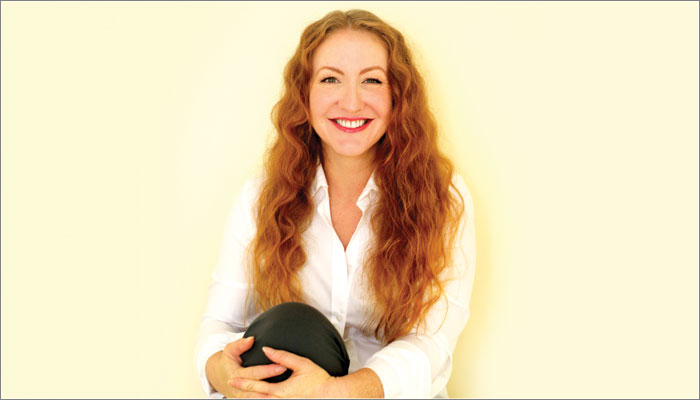 TinkerTini's Trina McFarland looks at the many initiatives and services out there providing companies with access to inventors and outside ideas… And why a combination of them holds the key to successful external outreach.
For many years, our industry's Inventor Relations – i.e. our open innovation experts – have been looming away in tidy rows doing what we do in mostly the same way, with many of the same inventors over and over again. It works and yields a cozy solution. But this approach has ensured a limited and relatively small, specialised pool of experts. Our pro inventors are cherished, and critically needed until the day they retire! But companies now have more options than ever before to cobble together a diverse approach to inventor engagement. These days, TinkerTini is working the "pro-loom" and also quilting on the side for our clients everyday.
"There has never been a better time to be an inventor. The demand for open innovation is upon us and we are evolving to meet those demands."
Most of the toy industry has finally embraced the concept of open innovation and has a curiosity around what it can do for their business. Lucky for them, many programs and services exist to provide some type of access to inventors and outside ideas. It's important to clearly define the differences between some of these so we can elevate the conversation to how companies should use a combination of these services to build and then manage a comprehensive external outreach.
PROGRAM: Inventor Relations (revenue stream: Company)
Inventor Relations works on behalf of a toy and game company (or in TinkerTini's case: several). There is some flex between toy companies but the scope of IR's responsibilities are typically: Creating the operational and legal structure around an outreach and then managing it; Cultivating, educating and managing our inventing network; Mining for new ideas; Managing concepts through the evaluation and development process with our design leaders; Contract negotiations with our legal teams, and then lastly, ensuring contractual samples and royalty accounting is in order with finance. We are simultaneously the company bodyguard and inventor advocate to ensure both company and inventors have a harmonious and productive long-term working relationship.
SERVICE: Targeted Student Challenges & Education (revenue stream: Varied)
There are a few services that offer targeted challenges to help companies quickly round up ideas from non-traditional invention sources. PoP (formerly ChiTAG) offers access to younger students. Mojo does phenomenal work with many universities. The Toy Coach educates and helps students prepare and refine their concepts for the prime time. These are all wonderful ways to access and tap into new pools of talent with great promise. I believe any company with established IR should tap into these ways of working to explore outside of their typical inventor engagement. This is how you effectively cast a wider net while simultaneously inspiring and recruiting fresh talent for potential hire, as well as, growing our collective inventing network.
SERVICE: Hosted Pitching Events (revenue stream: Varied)
Many organisations like Mojo Nation, WIT, POP and The Toy Association offer pitching events to connect companies and inventors across different regions. Hosted inventor pitching events are very needed and necessary! Inventor Relations is typically who attends these events and then (hopefully) manages the outcome of these events to ensure concepts convert to real product and opportunities.
SERVICE: Agents (revenue stream: Inventors/Shared)
There are a handful of agents in our industry that have been part of our ecosystem for decades, and they are also needed to help IR mine and look for that needle in a haystack. We leverage their product filters and experience as an extra set of eyes. I foresee some shifts to the agent structure in the future and more collaborative efforts to capture, educate, and then license ideas in new ways. This role is ripe for collaboration and a reinvention of what it means to be an agent in the industry.
The demand for open innovation is upon us and we are evolving to meet those demands. With all these different options available to us, we can loom away with the pros as we always have while also exploring the concept of a more vibrant, patchwork quilt of ways of working to cultivate the most diverse and productive creative pipeline we can.
There has never been a better time to be in the space of open innovation or to be an inventor. Inventor Relations has matured to the point of multitasking well; I know TinkerTini has! It's very possible I've been enjoying the maddening cosiness of quarantine much too long, but to me, the future is looking like looms and quilts.
—
To stay in the loop with the latest news, interviews and features from the world of toy and game design, sign up to our weekly newsletter here