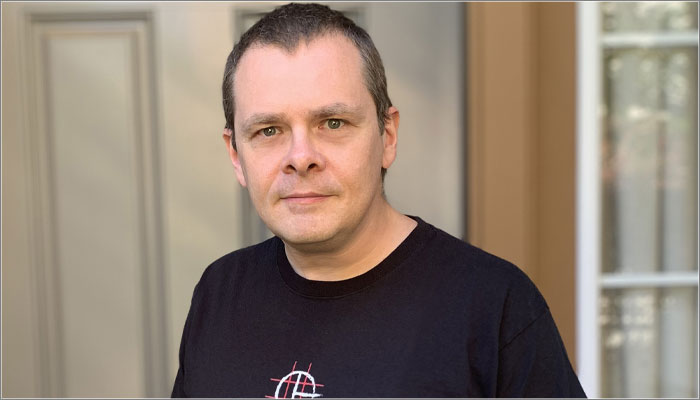 MAD Toy Design, Inc was founded in 2006 by Jeremy "MAD" Madl as a one stop shop for a whole host of services, including toy design, illustration and factory liason.
The firm has developed products for clients including Mattel, Mojang, Pepsi, Spin Master and Netflix, and as well as working in the mass market, Jeremy has also enjoyed success in the designer toy space with his own lines launched under the MAD Toy Design label, including the popular MAD*L brand.
We caught up with Jeremy to learn more about his approach to design, and why he feels the toy designer scene has had a huge influence on the mass market toy space in recent years.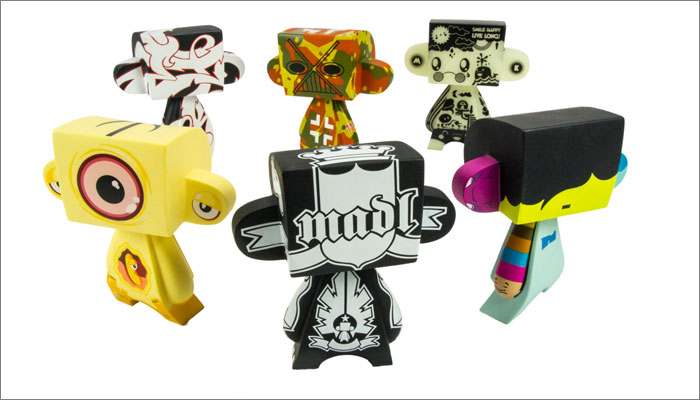 Hi Jeremy – let's start at the beginning; you were the inaugural Toy Design class at OTIS, right? How was that?
Yes, I was in the first class of Toy Design (1996-2000) when Otis started the program, and it's great to see it still going strong 20 years later – congrats to the recent 2020 Otis toy grads!
Since it was a new major for the school, we had no idea what to expect, but the department head brought in some amazing industry veterans who showed us the entire scope of the toy design business; not only focusing on the design side of toys, but the psychology, marketing, business, safety and manufacturing as well.
It was a great experience and allowed us to go into toy world with a clear understanding of what it takes to make our ideas into fun playthings.
Looking back, are there many key learnings there that you still apply to your work in the industry today?
Yes! To this day I still approach all my projects with the some of the same fundamentals I learned back in school. Granted I don't render drawings with markers much these days, but the process I use for creating and developing toy concepts has grown from that foundation. Learning early on how to design toys with the knowledge of how it's going to be made has been invaluable in my career.
Six years on from graduating,  you launched MAD Toy Design Inc – what led you to the launch of MAD, and for anyone reading that hasn't worked with you before, what areas do you cover?
I started doing freelance illustration and design jobs when I was in high school and college, so I always knew "working for myself" was my long-term goal.
Out of Otis, I worked at a few creative design agencies focusing on toys and inventing, then in late 2005, me, my wife and our two sons moved from Los Angeles back to Kansas City to be closer to our family. Since there weren't a lot of toy opportunities in Kansan City, I decided to go back to freelancing and officially started MAD Toy Design, Inc. as my full-time gig.
I had made a lot of connections within the toy industry while in LA and was able to bring in projects not only in the retail toy world, but also branch out into other markets as well.  At this same time, I started getting more and more into the "designer toy" world and had already made quite a few designer vinyl figures with different companies. This eventually led me to self-producing my own figures and products and offering that same service to artists and brands.
Over the years I've had the pleasure of working with so many great companies, both big and small, on projects in a variety of development stages and while the bulk of my work has been in figures and collectables, I've also worked on plush, girls toys, play-sets, and pet toys.
The list of services I'm able offer to my clients ranges from initial product development and planning for plastic/plush concepts, production art, packaging, and manufacturing consulting/ management. I've been able to help my clients go from a rough sketch to finished product in a warehouse and everywhere in between.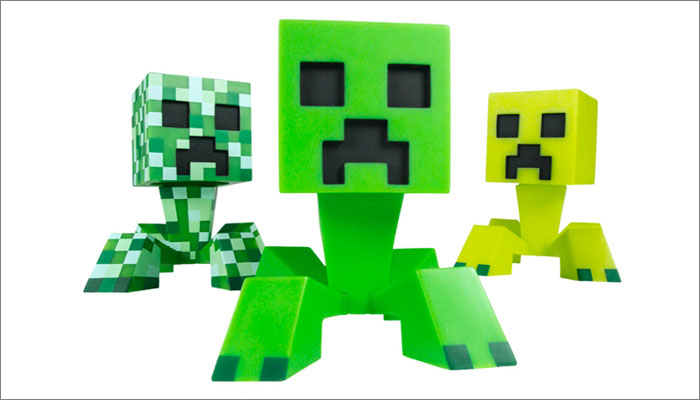 Great, and our research has thrown up that you worked with Mojang on the very first line of Minecraft figures for Jinx. How was it working on that brand right at the start of its rise?
It was an amazing ride! When I was first contacted by Jinx for the project, I hadn't really heard of Minecraft. (of course my kids had!), but Jinx and Mojang wanted a stylised version of the Creeper character as a six inch vinyl figure, and reached out to me to help them with the design and manufacturing for it.
I quickly fell in love with the game and had an instant design direction in mind. When the Creeper figure was released, we were already working on two additional figures for Steve and Diamond Steve to add to the line-up. That's when things really took off.
The game had become a huge hit and our figures were some of the first on the market so orders started pouring in. This led to designing additional products for an Enderman figure, blind boxed gachamon-style mini-figure series, and even a large scale Creeper Anatomy figure with puzzle like parts.
It was an awesome opportunity to not only design a bunch of cool products but help Jinx bring it to market on a large scale.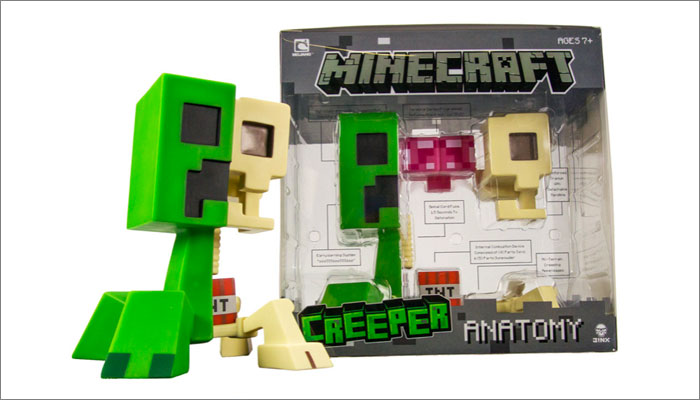 You've worked on lots of licensed products – does your approach to design change much when working with a brand?
Not really. Working on different licences comes with territory when doing freelance. The biggest challenge is understanding the in's and outs of the licence so I can brainstorm ideas that makes sense for the project. That can be tough when coming up with product for a game or movie that hasn't even had a trailer released, so it's always nice when there's ample reference to work from.
Since I've got a solid process down for developing different types of products, I've been pretty good at applying different licences to that process to fit the needs of the client. The challenge of figuring out how to merge the licence with fun and innovating products is one of my favourite things about the work I do.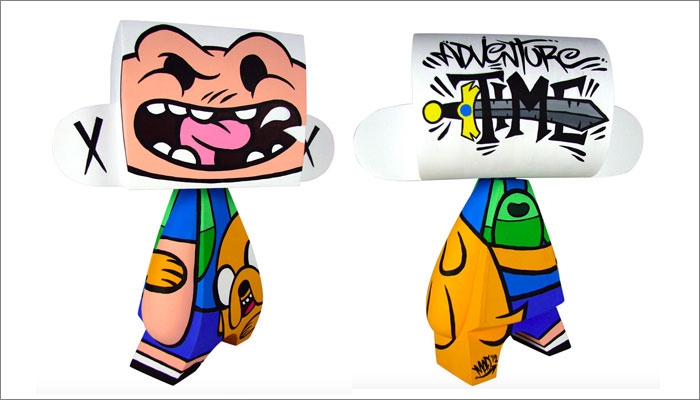 You mentioned designer toys earlier, and you also create these under the MAD Toy Design label. What led you to first start creating MAD*L toys, and what guided their distinctive aesthetic?
In early 2001 I started seeing "urban vinyl" figures from HK popping up in my research for my day job.  Most of the toys I collected then were full of hyper-detailed sculpts, but these were clean stylised "street art" inspired and I was instantly hooked.
I came up with an idea to make a five inch vinyl figure "platform" that could be repainted in various ways to create new figures and decided to call it the MAD*L (pronounced "model").  Knowing the most cost-effective ways to design and produce the figures, all I needed was the "look" of the toy.
In 2002 my first son was born and being a new dad was a big part of the design of the figures.  The shape of the figure was intended to represent a child (a big head and ears, and stubby legs) but still be a clean shape that could easily be "wrapped" in artwork by different artists.
The first set of three figures were released in 2004 and I've been making them off and on ever since for collectors all over the world.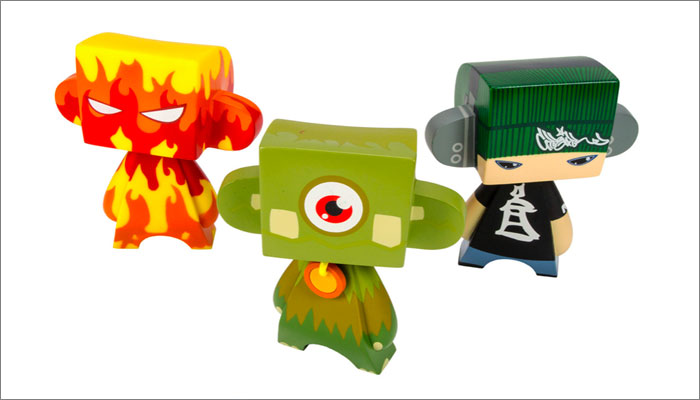 Have you found that there are approaches to design in the 'designer toy' space that actually could be in demand when it comes to creating mass market toy lines?
I already think the designer toy space has influenced a lot of mass market lines.  As toy designers, we're trained to always be looking for that new cool look or feature, so it makes sense that those traits would start popping up in more mass/retail environments.
Stylised cute and simplistic designs, low run "limited" editions and blind boxes were all staples of the designer toy world thanks to companies like Medicom, Kidrobot and Toy2R in the mid-Noughties. Now those elements can be found everywhere in the toy aisles. Once companies started applying these traits to licences it quickly caught on and became some of the successful lines we see on the market now.
One unique trait for designer toys is the sense of freedom they have because they're not tied down to traditional product lines and licensing rules. In the end the artist or designer is making the calls and taking risks with the design to create something new and unique. I think this is what I enjoy most about them and I always try to bring some of that freedom to my projects when I can.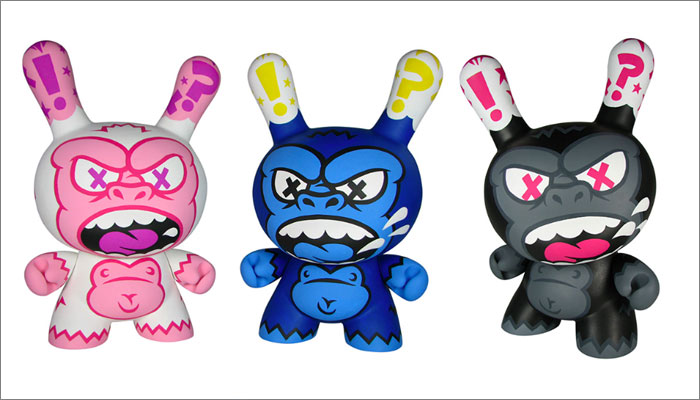 Speaking of creative freedom – how do you fuel your creativity?
First off, I've been collecting toys since I was a kid, so getting to make them for a living has been a dream come true.  I know it sounds cheesy, but my main source of creativity is a combination of my faith, my family, and loving what I do everyday.
My kids have grown up with a 'toy designer' for a dad, so are used to me showing them new weird concepts and samples and are always coming up with new ideas and stories of their own. I've tapped into them for help on some projects over the years, researching video games and cartoons, coming up with new character ideas and my daughter even got to design her own MAD*L figure. They are always inspiring me and keep me motivated to always push forward and keep playing.
Combine that with the fact that I just love toys and the process of bringing them to life also helps keep the creative juices flowing.
—-
To stay in the loop with the latest news, interviews and features from the world of toy and game design, sign up to our weekly newsletter here