"Magic Mixies will be the next mega franchise to launch from a hit toy," says Moose Toys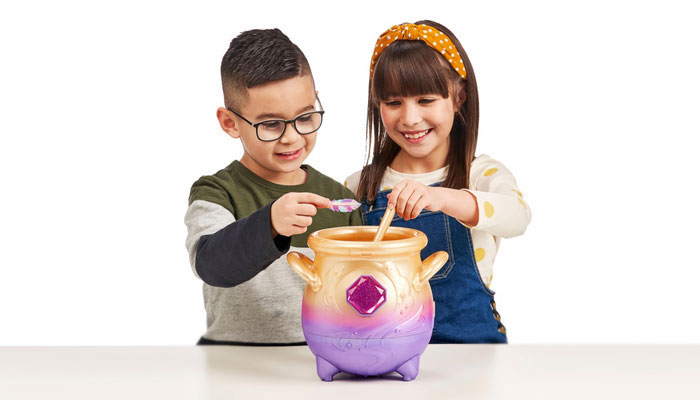 Moose Toys is looking to build a consumer products programme around Magic Mixies, following the toy's record-breaking launch.
Magic Mixies has eclipsed Shopkins to become the highest grossing SKU per week in Moose Toys' history. This success has prompted Moose to accelerate a global consumer products push for the brand.
"The worldwide excitement surrounding Magic Mixies has been extraordinary," said Paul Solomon, co-owner of Moose Toys.
"We planned an incredibly aggressive forecast, but sales have far exceeded what we imagined. We tripled our forecast knowing this product was going to strike a chord with kids and their parents. Seeing the response and faced with current shipping challenges, we mobilized quickly to find a work around, even air shipping goods to meet demand. While we expect Magic Mixies to be available during the holiday selling season, given the velocity in preorder and early sales, we expect a complete sell out.
"Magic Mixies will be the next mega franchise to launch from a hit toy. We're looking forward to seeing the magic our partners bring to a vast array of consumer products through our world-class global licensing and entertainment programs."
To hear about the design process behind Magic Mixies, check out our interview with Moose Toys' James Austin-Smith here.
—
To stay in the loop with the latest news, interviews and features from the world of toy and game design, sign up to our weekly newsletter here