Magnus Rytterstam and Sebbe Berglund on the origins of their new throwing game, Dosa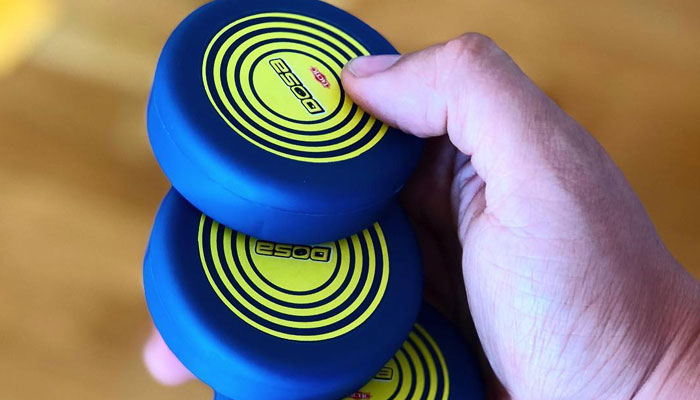 Magnus Rytterstam and Sebbe Berglund are the creative team behind Dosa, a brand new skill game from Tactic Games.
The game sees players spin, toss or chuck the Dosa and try to land it on the target boards, with different points awarded for the various positions on the boards.
The duo are now in the early stages of developing an official Dosa League, with the hope of turning it into Sweden's latest sports craze.
We caught up with Rytterstam and Berglund to find out more about the origins of Dosa and why Tactic was the perfect partner to bring the concept to market.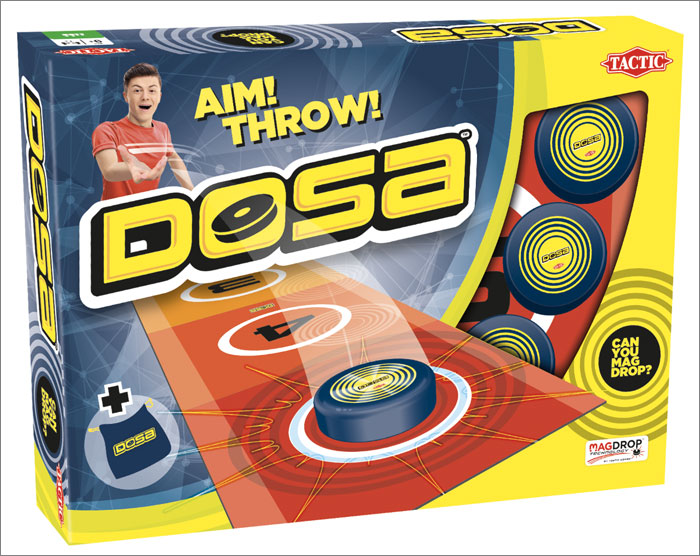 What's your history in the world of game design?
DOSA is our first game ever – so everything is new for us. The biggest experience we have from games is that we love to play them and always have.
Where did the idea for DOSA come from?
The idea came by accident when we were playing around at work and made the discovery that our "snusdosor", as we call them in Swedish (a round plastic container for snus – snus is powder tobacco that you place under your upper lip) stuck to the counter when we threw it the right way.
We started to play around inviting friends and family to very competitive battles and we knew right away by the reactions and the addictive feeling that this was a game.
We contacted Tactic by email and got the email address of one Petter Illander. Petter liked the way we described the game and asked for a video presentation so we created two boards, invited two friends and recorded a video and sent it. Petter loved it and wanted to try so we sent some plastic containers containing white flour through customs to Finland. We were a bit worried we would set off some kind of anthrax alarm, but luckily we didn't! They got it, they loved it and they felt the magic addictive feeling.
From that point we had a long road ahead of us. Waiting, hoping, following from distance how a game goes from idea to development. For us, everything is new, so it was an exciting time to say the least.
We had months of nervously waiting to hear the latest from Tactic, but finally the game got a green light. DOSA is becoming a reality. We haven't celebrated yet. Maybe because it doesn't feel real yet!
When we see it for the first time on the shelves we probably pop open the champagne because that must be a special feeling. Reading our names on the back and be proud that we did that.
What makes Tactic the perfect partner for DOSA?
When looking for a company to contact about our idea we looked to the games we have at home. Tactic was the manufacture of some of our favourite games so we went on the website. We checked what games they had and read all about them and they really felt like an amazing family friendly company, which we later got to experience first hand when attending Spielwarenmesse.
We feel that our ideas has been valued as much as theirs and we really love working with the people from Tactic.
How do you stay creative?
That's a hard question to answer. We would say that we don't shut any ideas out. If we come up with anything, we at least try it before we shut it down or hopefully continue with it, giving every idea a fair shot. We always try to let our inner child take the wheel and play around with the game ideas. We always play and everything is a competition and everything can be a game. After DOSA, we see ordinary things differently.