Make It Real's Vice President, Manufacturing & Innovation, Dominique Roy discusses big challenges for small companies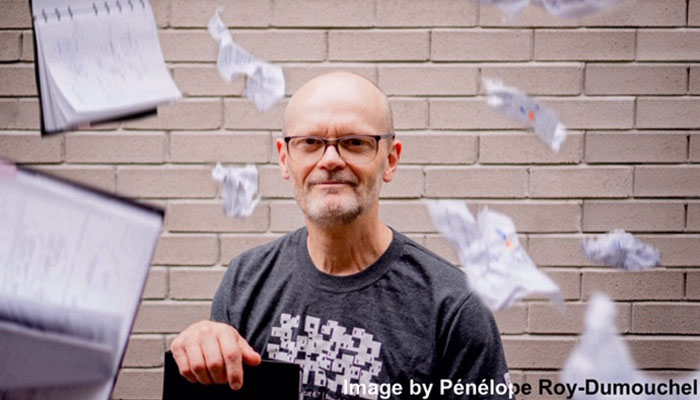 Dominique, welcome! Thanks for making time to chat. You've had a long career in industrial design and product development. How did you get into it?
For a while, I wanted to be an architect. I've always liked the way that architecture intersects with art and science. I had no clue industrial design even existed prior to college. One day, watching TV, I saw an industrial designer being interviewed about his job. I realised at that moment that it was what I wanted to do. The idea of people "adopting" products that I would design was thrilling to me.
Is that right? How fortuitous! And how, then, did you come to be in the toy industry?
There is no romantic answer here… I'd managed a design consultancy for more than a decade and at some point I concluded I wasn't that great at business. I'd also worked on a wide range of projects – from scientific and photographic to medical and industrial equipment – which was very stimulating…
Gosh; you've had a very diverse background…
Yes – although many of these never reached the commercial stage, and that was kind of frustrating. Being a designer is in some ways like being an author: your goal is to be published. So I decided to make a change, with the goal of finding a job with a consumer goods manufacturer. I end up working at Mega Bloks in Montreal as design manager in the preschool business unit.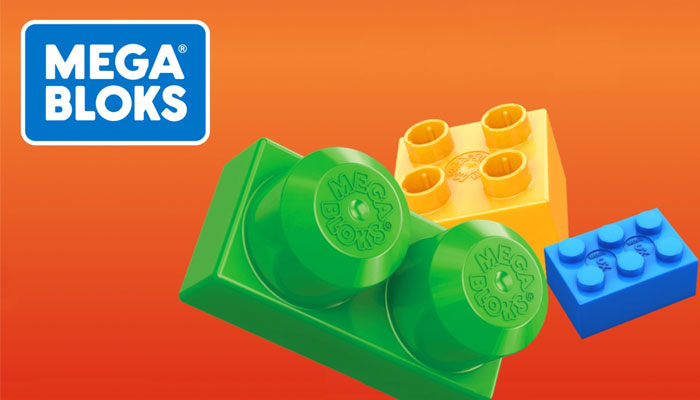 Interesting. What then, do you think – and I appreciate this is a difficult question – is the most important thing you learned about design before you moved into toys and games?
Before moving into the toy space, I hadn't got a lot of experience with mass-market products. Consumer goods, especially toys, are highly driven by price points. Sometimes, a concept isn't even a play pattern – it's a price point.
How do you mean?
Someone might say, "We need a 9.99 line extension". This has a huge impact on the way you design and costing becomes instrumental to product development. Scrubbing Bills of Materials isn't the most glorious task, but to me it's intrinsic to the design process… So you can preserve both the play and perceived values. This is why knowing how things are manufactured is critical and I learned that when I joined Mega.
That knowledge was available to you?
Yes, because we had the chance to manufacture products not only in Asia, but also right here in Canada… So when you wanted to know how things were being done, you just had to cross the factory door and look at products in the process of being assembled. It was such a great way to learn.
Sounds brilliant. So, you've worked with some huge companies – Mega Bloks, Spin Master – but you're now the Vice President of Manufacturing and Innovation of a smaller company, Make It Real. What are the differences in your approach to those companies?
The obvious part is my involvement in many more aspects of the business. My years involved in project management at Mega really prepared me for a more holistic approach to product development. I had to participate in so many aspects of a product launch, going from design, engineering, packaging, graphics, costing, sourcing to name just a few.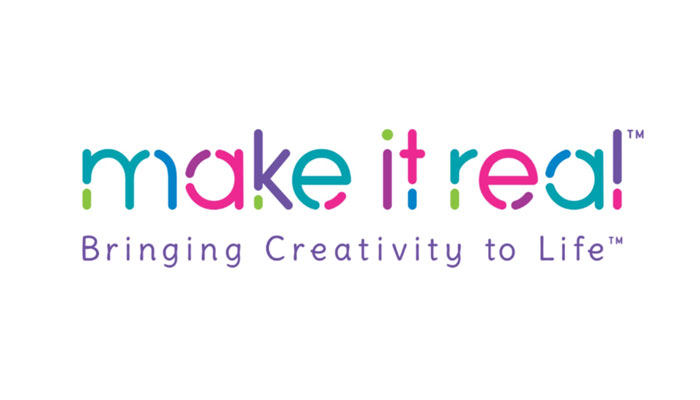 Great. And what are the biggest challenges for smaller companies?
Smaller companies like Make it Real face the challenge of getting access to the best ideas from the toy-inventor community. Obviously, inventors would knock on the bigger company doors before showing us concepts. While I feel that's somewhat to be expected, working with smaller companies presents some advantages too.
Such as?
First, decision making is fast because our structure is flatter. Also, our business with mass-market retailers and specialty stores is probably better balanced. That provides us with longer product commercial life expectancy, and better chances of placement. In a world with no Toys 'R' Us, this a significant advantage. Oh! And I was forgetting our Mojo Nation award-nomination in the Inventor Relation Category… This may not be specific to small companies, but I think it's a sign that it's fun working with us!
Good answer. And in regard to finding ideas in the toy-inventor community, you recently took part in your first Mojo Nation pitching event. How did it go?
It was our first time, so we can't compare it with other years. However, the feedback we got from the inventors was that video conferencing was very convenient, which I would agree. Seeing live demos is certainly the ultimate way to access a concept, but for screening purpose the current format is very efficient and enabled us to meet with more people from across the world.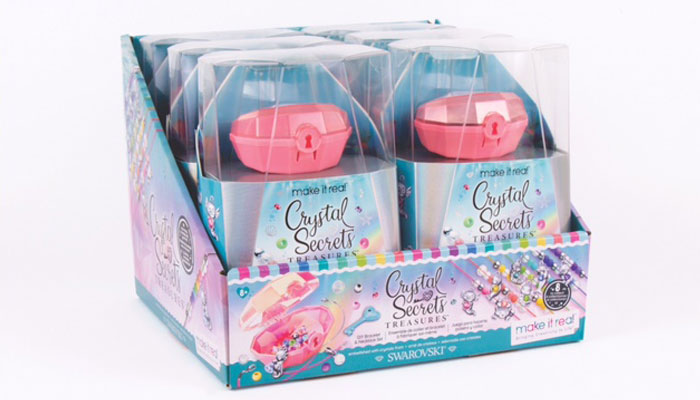 Yes – it's an interesting shift in approach. On the same subject, though, Make It Real seems to need a quite specific type of product. For what kinds of thing do you look?
Make It Real doesn't arbitrarily invest in multiple, simultaneous mass-marketing campaigns – though we certainly do for the right projects. Thus, we're searching for ideas that can be easily understood from the front of the box. We prefer a proven play pattern over a highly-innovative one that may be more difficult to communicate. Other than that, we favour concepts that align with our target demo – girls age six plus – with, preferably, a fashion component.
You've broken that down beautifully!
We're always searching for the next big bracelet maker or cosmetics related items that would bring magic to the table. Make It Real also has access to multiple licenses, and a distribution network in over 80 countries worldwide, which means we're looking for products with potential to be cross-utilised across different platforms in addition to our own brand, as well as appealing to a wide demographic across many cultures.
And when people are pitching ideas to you, Dominique, what three tips should they keep in mind?
Prototype, prototype and prototype. Apart from a clear proposal from a play pattern and commercial value, a good prototype providing us with a convincing demonstration of the key features is a must. Along with the newness and the commercial value of an idea, this is what provides the idea's attractiveness and, consequently, our willingness to pay more for it. A beautiful design helps picture the dream, but we need first to be sure the idea will fulfil its promises.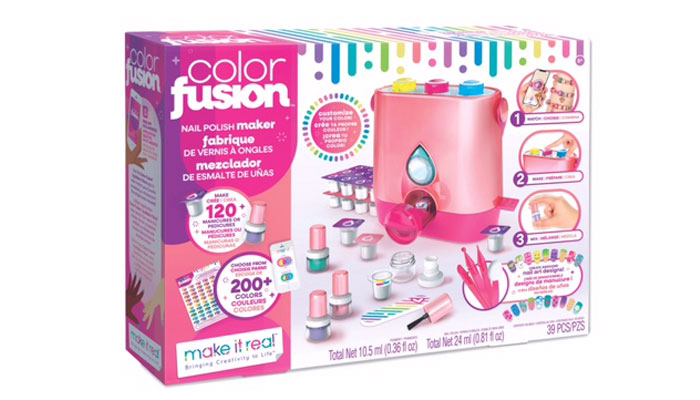 Fantastic answer! I wouldn't always ask but you summed that up brilliantly, so – conversely – what DON'T you want to see?
My first advice would be to become aware of what's happening on the market, and make sure the proposed concept is truly different. We fully understand ideas are triggered by trends, social media, arts, culture and so on… All things easily available to everyone nowadays, so it is very possible that different people will come up with the same idea. However, being proposed a concept that's really similar to a product currently available on the market is really unsuitable.
And given how important that is, how do you stay creative yourself?
I'm interested in photography, architecture, woodworking, mountain biking… I'm sure all my passions influence my work in some ways. It's all about getting inspiration and staying open to ideas, wherever they come from. My son is studying fashion design and I'm obviously curious about his projects. This being said, there's nothing I like more than being involved in the design process.
How do you see your role, then, Dominique in the design process at Make It Real?
I think my role is to ensure we provide people with the proper environment to facilitate our team's creativity. This ranges from ensuring decent timelines, making available good tools, and maybe the manufacturing means to avoid limiting, as far as possible, our capacity to innovate.
Dominique, this has been wonderfully insightful. Thank you so much for your time to wrap things up, let me ask you this: what's the most interesting thing in your office or on your desk?
Hmmm… I need to be careful with that question. Are you going to end up asking for a picture?!
I am! You've see through my cunning ruse!
Yes, well, I'll have to clean up my whole office which is always a bit messy! Anyway, I like the large dry-erase board I have custom designed in front of my working surface. It's 12 feet wide, and it really helps in my everyday job. I added a shelf at the top of it on which I display some of my vinyl figurines, books, cameras and other toys. All things I am passionate about.
Brilliant! Well, let's wrap it up there and work out what the best way to get an image of that is without redecorating! In the meanwhile, Dominique, thanks again.