Making all the right noises: So Sound's Head of Audio, James Livett, discusses putting music in toys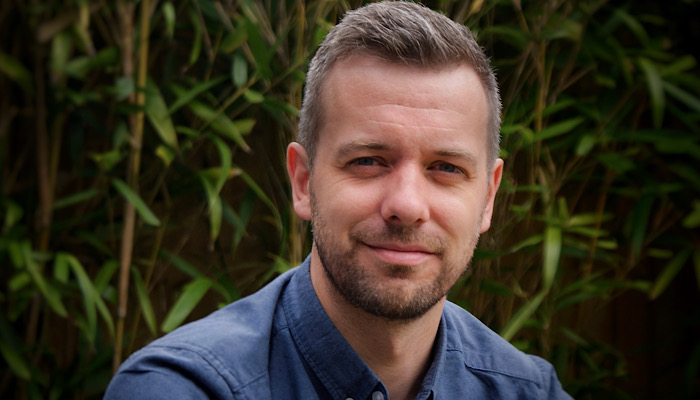 James! Welcome to Mojo; thanks for making time.
Thanks to you and Mojo for inviting me!
For those that aren't familiar with So Sound, for what is it best known?
At So Sound, we're probably most known for our expertise in creating stunning, original audio content for children's entertainment products.
I had a feeling you'd be modest… You're legends in audio content! What other services do you offer?
You're too kind! We've actually diversified a great deal in the last ten years. We now offer toy and game design, graphics, prototyping, electronics, app development – you name it. We're a one-stop shop for toy and games development.
A one-stop shop for toy and game development… That's what I should say I when I refer you! Meanwhile, your job title is 'Head of Audio'. What does that involve?
I oversee all our audio-development work. It's my job to keep our amazing team of engineers, voice-over directors, sound designers and musicians busy with fun projects to work on! I spend a lot of time speaking with our clients, interpreting their vision and then determining how we might make this a reality for their product.
It's a very specialist area! How did you get into the industry?
I remember loving music from a very young age… Whether it was listening to my parents' Michael Jackson, Pink Floyd and Beach Boys vinyl, or taping my favourite songs off the Top 40. Like many teens, I picked up the guitar and started playing in bands. And then – wanting to capture the music we were creating – I found myself increasingly fascinated by the process of recording music too.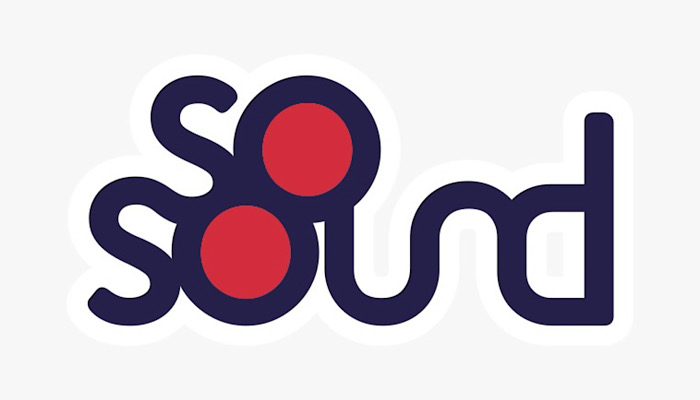 So you were a proper muso at quite a young age?
Yes! I studied music and played in bands all through school, then gained a degree in Music Technology at university. After graduating, I'd never considered the toy industry as an avenue for a career in sound or music, so was excited when I saw an audio role at So Sound advertised working on kid's toys! I loved the job, quickly progressed within the company, and immersed myself in the toy biz. The rest is history!
Generally speaking, what steps do you go through on a project?
It differs with every project to be honest. It always starts with a discussion with the developer: what are we trying to achieve? What's the gameplay? How and where are we using sound in the product?
So you're drilling for as clear a brief as possible?
Exactly… There's a lot to consider. If the product needs a voice, which gender? What age? What type of tone or delivery? Will it be in English? Or another language altogether? Either way, which accent does it need? What do you want the voice to say?!
I guess I've never thought about how many decisions have to go into this. And this is before you've really got going!
Yes – once we've got a clear direction, the team can handle the script writing, casting process and final recording sessions. After that, we'll set one of our sound designers onto sourcing sound effects if they're needed. That's not always straightforward…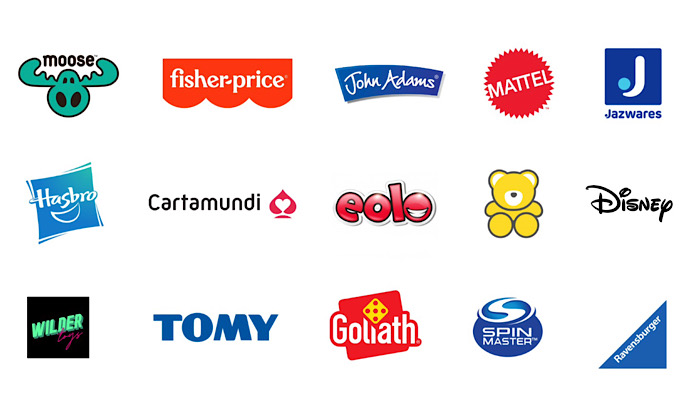 And what happens there? You have a library of sounds?
We do have a library of sounds, although we prefer to produce new material wherever possible. We don't want two toys sounding alike. But then… Can we create the sounds in the studio? Do we use software, or record them ourselves? Or do we in fact need to leave the building and capture sounds out in the wild! Whatever it takes to get the right sound!
I almost daren't ask, but presumably the process is similar with music…
Right. If we need original music, we'll try to determine the style or genre that's needed. As an example, we've got some Caribbean steel pan music and a bunch of country rock music in the works at the moment. Over the years, though, we've created everything from orchestral, punk, hip-hop, ballet, circus music – you name it, we've probably done it! And you're right, we ask a lot of questions… Do we need to source specific instrumentalists? Do we need to write lyrics? Or source singers? As you can imagine, this type of work is incredibly varied.
I absolutely can imagine. So out of curiosity, if I said to you, "This toy is a space alien. She needs to make a kind of squeaky, squelching sound when she talks." Where would you start?! How would you take my incredibly vague – yet somehow very specific – direction and turn it into a noise?
Well, oddly enough we've worked on a singing space alien before! For that one we recorded a five-year-old voice artist, and had him perform as many strange sounds and tunes as we could think of.
And then added sound effects?
Yes, in post-production we then added effects to give it that spacey vibe, and set it to music. It came out really well actually!
I should've come up with something more obscure. Maybe I'll set you a monthly challenge! Of which, what are some of the less obvious challenges you face?
Sound and music are so subjective. Every person experiences the sounds around them very differently, and has contrasting ways of describing the same sound.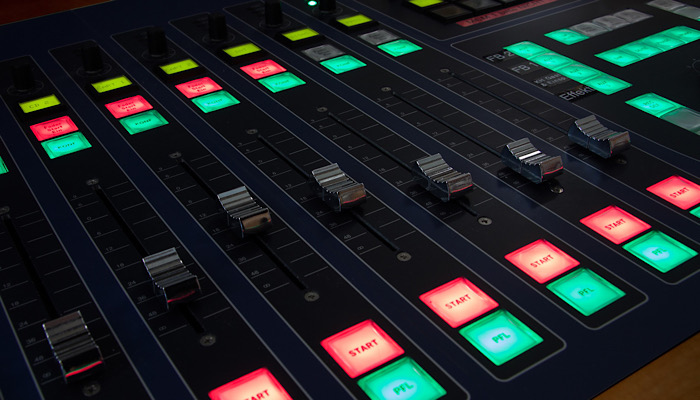 Oh, yes… I hadn't thought about that: it's not just how one perceives sound that might be different… It's also how one describes their perception of sound. It's like having layers of interpretation, presumably?
Exactly. That can make it difficult to determine what a customer's asking for, when they say they want something to sound greener, be less bumpy, or more spicy, or whatever… Trying to interpret this, as a sound designer or musician, into something tangible can sometimes be a challenge. The other thing that comes to mind is that children's toys typically use tiny speakers and compressed audio formats. These don't tend to reproduce bass and treble frequencies all that well.
See, I have absolutely no idea about any of this. What does that mean in realistic terms? You have to avoid certain sounds?
There are certain sounds that don't work so well, but generally we can make it work. We just need to tailor our audio with this in mind, making full use of the audible frequency range and adjusting the overall tonal balance for a full and clear sound.
Brilliant. Loving this, James. How important is creativity in what you do?
Incredibly! We're always striving to come up with content that's unique or novel in some way; a new type of sound or creative approach. We also want to be continually bettering ourselves… Always learning, always innovating. We're very fortunate that our work is so varied, as it means there are always opportunities to try new things.
Is the rest of the team as musical by nature?
A number of them are, yes. We all keep our ears to the ground, absorbing the sounds and music of popular culture, whether it's the latest film release, the soundtrack to a video game, or just listening to new music. This way we're never short of inspiration for the next project!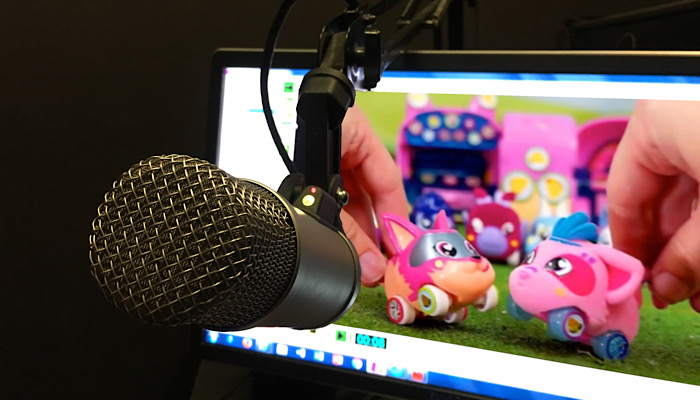 I wish I was more plugged into that sort of thing. I've not listened to a tune since they stopped making wax records! For anyone looking to get into this line of work though, James, where would you suggest starting? How do people follow in your footsteps?
Audio for toys is pretty niche, there aren't many companies in the world that do this. So if someone's passionate about audio and toys, a good starting point would be to get in touch with So Sound!
I guess for people who are more generally interested in audio content development, a good avenue would be working in video games or film and TV. Get some relevant qualifications or experience, as having demonstrable skill and knowledge of the standard tools is important.
And how would someone demonstrate that skill and knowledge?
It's essential to have a portfolio. If you haven't worked on anything yet, there are opportunities online to get involved in community-driven projects, or just teaming up with your peers. As with most industries, it's all about who you know, so it's important to network with developers or producers, attending industry events, getting to grips with tools like LinkedIn.
Great answer. Who are your heroes, James?
That's a tricky one! There are many people who've inspired me, or that I've learned from along the way: personally, creatively and professionally. I've learned so much at So Sound. They've always encouraged personal growth and for individuals to pursue their interests, which has resulted in a diversely skilled and creative team. This really is a testament to Doug Morrison's leadership, and an ethos that he passes down to his two sons, TJ and Charlie.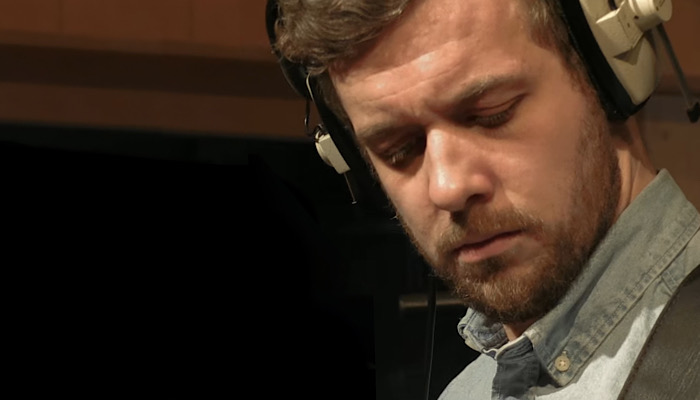 The whole team seems very values driven…
Right. And I started with So Sound as a Speech Editor, but my aptitude for music was identified early on by the head of department at the time, Steve Brown. He mentored me, training me to engineer and direct recording sessions. This massively helped me improve my abilities in audio production. His standards of quality and aesthetic for sound have stayed with me.
Then there's a good friend, Mike Wilton… He first inspired me to pick up a guitar at age 12, and taught me so much about musicianship, performance and production. We've played and toured alongside each other in different bands over many years. He's an exceptionally gifted individual from whom I still learn a great deal.
You know, I don't normally ask that question, but this is good… Any more?!
Ha! Stop me if I choose too many! My parents have always encouraged me and supported me, from attending school concerts, all the way up to watching me perform at much larger events later in life. They've always looked out for me, my siblings, and now my own family too. I know my wife and I strive to be equally as involved and supportive of our own children's endeavours as they grow up. Finally, my wife and kids are massively inspiring for the type of work I do – seeing how they respond to audio and music content in toys, video and games. I can also always rely on them for a very honest critique on the sounds and music I create!
There's a theory about anyone wearing gold jewellery made in the UK from the end of 1983 onwards… Do you know this? That they're probably wearing gold that was stolen in the 1983 Brink's-Mat robbery! Well, I know it sounds like I've started a different interview, but here's my question… Is it the same with James Livett sounds in toys?! Is it safe to assume that almost everyone who's owned toys with noise for the past decade has, in fact, been listening to your work?
I think there's a good chance that kids and parents will have heard at least some of the sounds or music we've created. This is one of the reasons we're so careful with the audio content we create. Every parent has had those toys in the house that are so repetitive and annoying to listen to, some with no off-switch, or ones that randomly go off in the middle of the night.
Ha! I assumed that was deliberate! An act of musical hostility!
Ha! Not likely! We're very conscious that our sounds are going to be heard hundreds of times by the child and – just as importantly – by the parent. We do our best to keep the replay value in our audio content. It's a fun challenge!
Can you give me a couple of examples of that?
Sure! A number of friends and family say they're familiar with the music we created for Playmonster's My Fairy Garden commercials. Apparently kids love the music so much, they even sing the theme song while playing with the toys! A more recent one… We've received a lot of compliments on the music for Moose's Gotta Go Flamingo; it's so simple but incredibly catchy.
Let's wrap this up with a question that requires an inconvenient photo as part of the answer… What's the most interesting object in your office or on your desk?
A few years back, I was bass guitarist in a band called The Standard Lamps. We had a few lucky breaks, starting with landing two slots supporting Wilko Johnson at our local music venue. On seeing us perform, his manager invited us to support him again at Shepherd's Bush Empire. At the time he was collaborating with Roger Daltrey, and this was to be the big promotional show for their upcoming album. Massively exciting, this was the biggest show we'd done to this point, with about 2,000 people in attendance, Bob Geldof was even there! This is the gig poster for that show, styled like a 1960s boxing match promo and includes our name at the bottom!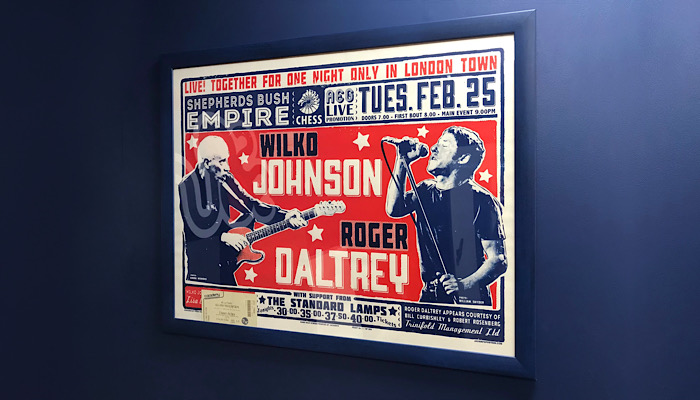 Oh, my days! That's terrific!
Thank you! Well, to finish the story, following this event we were offered the amazing opportunity to support The Who on two consecutive arena tours, performing to audiences of around 20,000, in some of the biggest arenas up and down the UK. Around this time we were performing shows alongside the likes of The Bluetones, Paul Weller and Kaiser Chiefs; had radio plays on BBC's 6 Music and Radio 2, and we even got to record a session at the famous Abbey Road Studios!
Sounds incredible! No pun intended, James; it really sounds incredible.
Thanks, Deej… We were so fortunate. Such incredible memories, and looking at this poster brings them all back!
–
To stay in the loop with the latest news, interviews and features from the world of toy and game design, sign up to our weekly newsletter here