Making Things, The Fantastic Factory and Open 2 Design to discuss 'Inventive Inspirations' at Play Creators Conference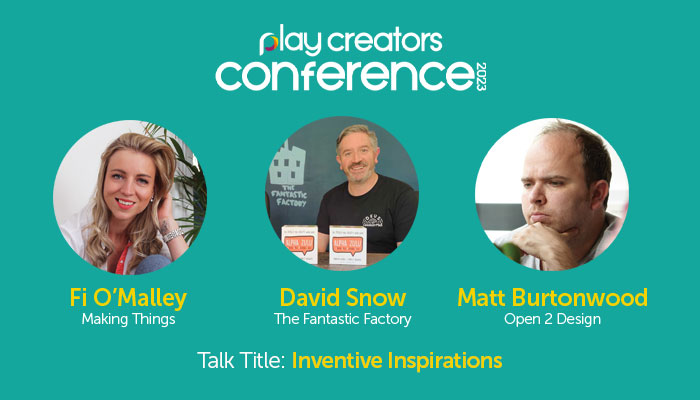 How do inventors and designers channel real-world experiences into toy and game concepts? What 'lens' do they view the world through? And where's best to look for rich sources of playful inspiration?
We'll be exploring all this, and more, in an 'Inventive Inspirations' panel session at this year's Play Creators Conference.
Joining the panel to share their thoughts are:
• David Snow, Co-Owner, The Fantastic Factory
• Fi O'Malley, Owner & Creative Director, Making Things Studio
• Matt Burtonwood, Founder, Open 2 Design
The group will be discussing how they turn inspiration into ideation, examples of products that began life as a real-world observation, whether AI has a part to play in sparking toy or game ideas, and much more…
This year's Play Creators Conference is taking place at London's Stamford Bridge Stadium on Wednesday, June 28th.
To buy your ticket to the conference, click here: https://playcreatorsconference.co.uk/product/play-creators-conference-ticket/.
–
To stay in the loop with the latest news, interviews and features from the world of toy and game design, sign up to our weekly newsletter here