Marc Sach on his licensing journey with Fuzzballs – and the importance of a fan-first approach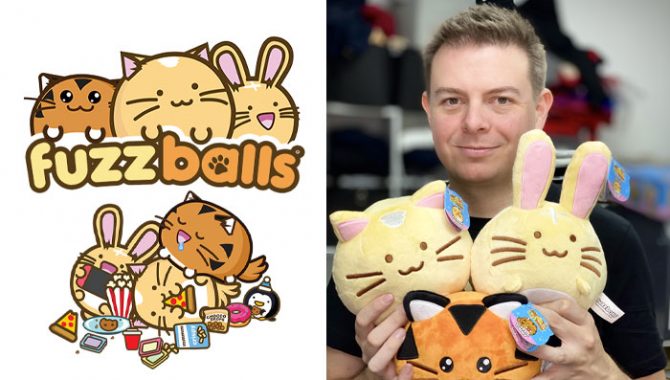 Hi Marc. It's great to connect. To kick us off, talk us through the origins of Fuzzballs.
Back in 2007, I drew a simple doodle of a tiger and always intended to come back and expand it out into something more. For years I never did… Until one bored lunch break in 2013 when I started creating what became the Fuzzballs.
I expanded out that original idea by thinking further about how I'd like the character to move and that's where I came to settle on the round body with a cute, simple face, ears and paws.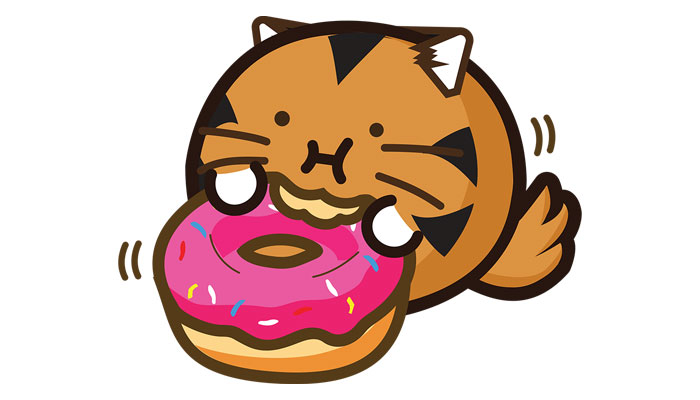 So Timmy the Tiger started the ball rolling…
Actually, the first character was a bunny – I owned a rabbit at the time! Once I created it, I decided to see if a few little tweaks would allow this bunny to become a tiger. I swapped the ears, added some stripes and yes, the tiger was born! The tiger was quickly followed a cat, giraffe and other animals.
After messing around with how the characters looked, I created a little bouncing animation test and uploaded it to Tumblr – and people liked it! At this point it wasn't a brand, I was just drawing for fun and messing around!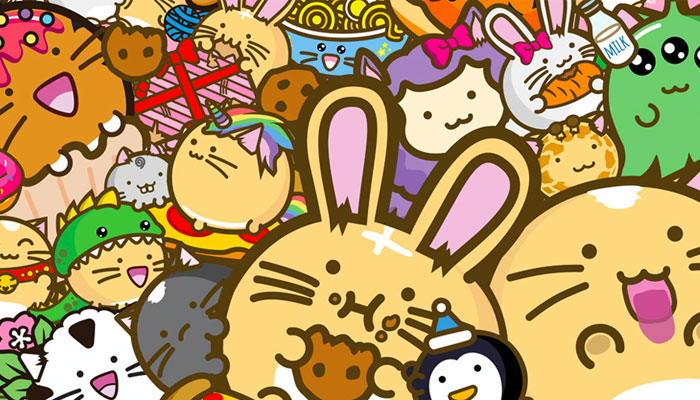 At what point did you realise Fuzzballs had brand potential?
Well, I kept uploading animations and drawings, some went a little bit viral and I was gaining a lot of new fans. Eventually the fans started asking for designs on t-shirts and other products. So I thought I'd give it a try!
"I was lucky that greeting card retailer Scribbler saw the potential before anyone else."
That said, I knew just making shirts and hosting them online was not going to be enough and that I'd have to grow the audience to make these products successful. That's when I was introduced to MCM Comic Con by a friend. This audience looked to be a perfect match to what I was creating and so I thought I'd try selling them at the next show. I had no expectations… I knew people liked my drawings but would they actually pay money for products featuring them? Long story short, the answer was yes!
We sold all the products I took with us that weekend. Despite having never seen the Fuzzballs before, every single person we met fell in love with the designs and products instantly. That's the moment I realised people actually liked what I was creating and these drawings could have a bigger life outside of a social media platform.
Now we have thousands upon thousands of fans all over the world buying Fuzzballs products, over 100,000 individual products sold to date, over 250 SKUs available from licensees, over 1.2 billion uses of our social media stickers, customers that own every single shirt we've ever made with rooms filled with Fuzzballs products – and even fans that have Fuzzballs tattoos on their bodies!
Fans with tattoos! That's when you know you're doing something right!
Yes, we always focus on the fans. Fuzzballs has never had outside investment, has no debts and is 100% supported by the fans. We only exist because they keep buying product, keep supporting the brand, keep wanting more content and continue to drive us forward.
This means we listen to the fans, give them what they want and let them guide us. At the same time we have to be inclusive to everyone, and that basically means never growing up and just being about pure fun. That's what keeps fans coming back to us.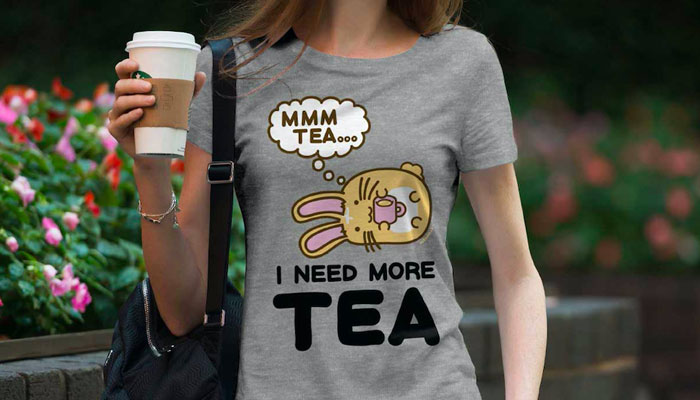 When you were new to licensing, how did those early conversations with potential licensees go?
Early conversations were tough to get, but eventually I met a lot of kind people who gave up their time to listen to me and give me their thoughts. There were also a few who were less than positive about the potential, especially when comparing us to all the huge companies and brands out there already…
I was lucky that greeting card retailer Scribbler saw the potential before anyone else. They loved the designs I'd created, saw fans were dedicated and that we'd be a great fit in their stores. Having them on board was important for people taking me seriously, especially as many in the licensing world at the time didn't understand the impact of being popular on Tumblr, Instagram or Comic Con.
"What I quickly realised is that this industry is all about connections – connections I didn't have!"
I had many people in licensing say to me "This is for kids", which meant they didn't understand it at all, because 99% of our customers back then were teenagers and adults. They just saw something cute and assumed it was for kids. What made all this tougher, besides me being new to this industry, was Covid was right around the corner. That certainly slowed down those early conversations due to furlough and lockdowns.
You mentioned some of these early chats were tough. What proved useful in convincing doubting licensees?
The key to convincing licensees was showing them how supportive the fans were and that even though retail was shut, we were growing every day. Our customers were spending and showing they wanted more.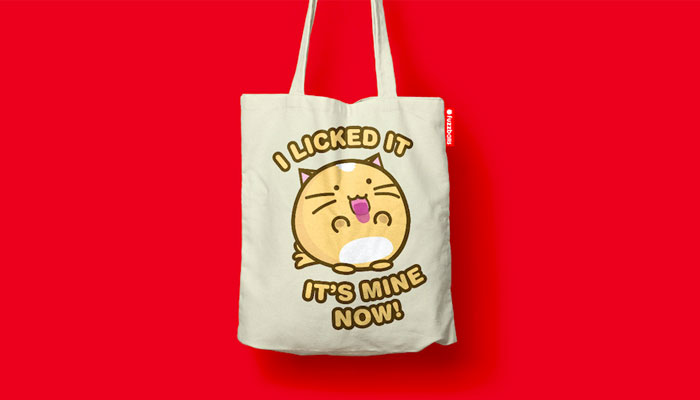 Rocket Licensing joined the Fuzzballs journey in 2019 as your licensing agent. How important have they been for the growth of the brand?
Rocket Licensing have been very important. What I quickly realised is that this industry is all about connections – connections I didn't have! Rocket were ahead of the curve in signing Fuzzballs. They saw where the industry was going with Anime, Kawaii and pop culture brands. Best of all, Charlie, Rob and the rest of the team have the years of experience and connections to move things quickly.
They've also been a fantastic help in supporting me personally, helping me to understand the industry and make the right moves at the right time. Without them, I could have easily made many silly mistakes, but their guidance ensured I avoided that and enabled us to sign up many licensees and retailers.
"Because the Fuzzballs have such a wide range of designs, it's a bit of a no brainer for us to do collectibles."
We signed our first licensee, Pinfinity, during the middle of Covid in 2020, got on board another retailer, HMV, a little while after ­– despite their stores being shut during covid – along with Forbidden Planet, Hot Topic and several other licensees during this period too. How many other brands can say they signed deals during this time and added new retailers to their list?
More recently they've been a great help in getting our plush toys made by signing KAP Toys as our plush toy licensee for Fuzzballs. They are doing the absolute best job in not only turning my 2D drawings into 3D plush, but also pushing what we can do with the world I've created.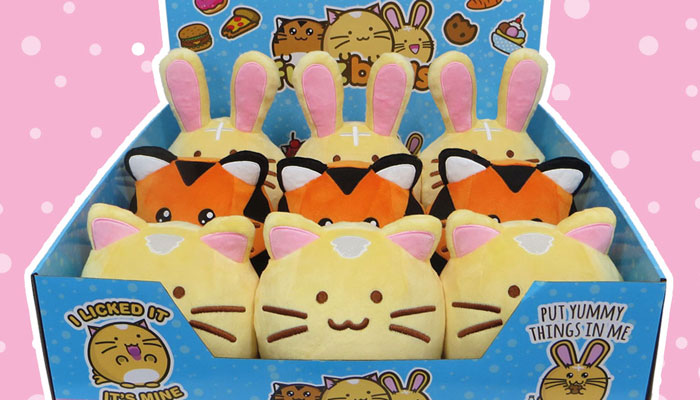 Yes, let's talk about some the recent launches. Talk us through some of the sectors that Fuzzballs is enjoying success in.
Early on it was t-shirts, and then seeing greeting cards in retailers was a proud moment.
After that, enamel pins has been super fun. Pin collectors are on another level when it comes to how passionate they are and working within the limitations of pin design has been a fun artistic challenge.
And I have to talk about the plush toys again. This was the most requested item of all time for us and now we can give the fans what they want – physical versions of the characters they can cuddle and enjoy.
I think we are hitting at the right time too… After two years of being told to keep away from everything and everyone, we miss that physical interaction and plush means they can have something warm to cuddle that makes people feel better. Ultimately that's the best feeling for me, knowing that I'm making other people happy with what I create.
Looking ahead, what sectors are a priority for Fuzzballs?
Board games and card games are pretty much top of the list. The Fuzzballs world is rich with storytelling, personality, silliness, pop culture references and relatability. Fans fall in love with characters because they remind them of themselves. It's perfect for a board game.
There has been an explosion in recent years of simple but iconic card games like Exploding Kittens, Cards Against Humanity, Marvel Snap and Pokémon. I feel with our range of characters, costumes and pop culture references, we can tap into this area easily.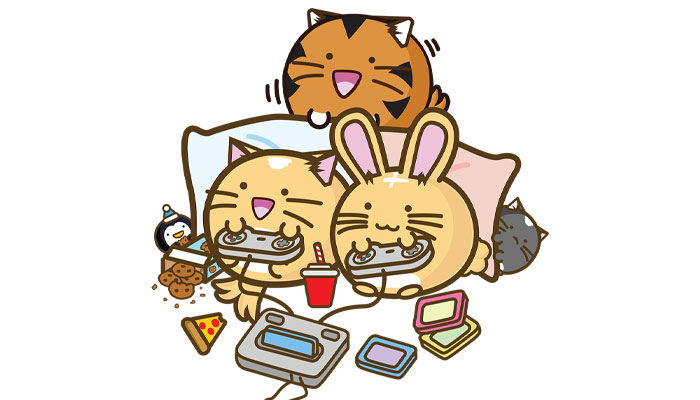 Vinyl figures are another much requested item. We've had retailers ask for them and the fans too, especially in blind box format. Because the Fuzzballs have such a wide range of designs – covering themes from like Valentines, Halloween and Christmas to Zodiac signs, Japanese food and video games – it's a bit of a no brainer for us to do collectibles.
I also want to do more books. Our mini cookbook and stationery sets are great sellers for us, but I've got plans to write full sized books, starting with a collection of Fuzzballs travel guides, where the Fuzzballs tell you all about a country and how to visit it in their own cute way. I'd also like to do a much more detailed cookbook featuring even more yummy treats that look beautiful, but taste even better. Then there's colouring books and a whole bunch more…
With all of these, it's just finding the right partner to produce them as we've got retailers and customers wanting them already. If you think you are that perfect partner, then please do get in contact.
As a relatively new brand, what advice would you give someone else looking to make their IP a success through licensing?
Know what you are getting into because it is a long, tough journey. Someone once told me that no one gets into licensing to make money quickly as the industry moves incredibly slowly. I thought licensing would be easy and quick… We were already successful, had a great product, a customer base… Surely people would jump at the chance to be a part of that! But there are a lot of growing pains in the industry as the world changes.
As the younger generation move into key positions in the licensing industry, I believe we will see more change and it will get easier for new brands to enter the market. The younger generation understands the power of social media and that having the same tired brands is not what people want anymore… Tastes have changed over the last few years.
The industry is slow moving and needs to move quicker. We've seen it recently with Squid Game being one of the biggest things ever, for about a month. If you weren't ready instantly you was already too late. That's what keeps Fuzzballs successful, we move quickly to keep up with the trends that bigger brands miss because they are too slow.
My advice would be to focus on how you can move quickly, how you can find your audience and leverage all the free ways to get noticed. Ultimately though, it comes down to having connections and a great fanbase.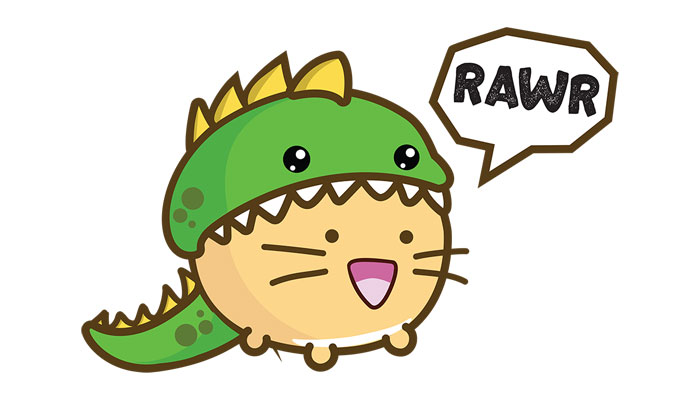 Marc, thanks for this. I have one last question: how do you stay creative?
What keeps me the most creative is the fans. They're always connecting with me, telling me their thoughts and opinions and ideas. They're the best sounding board and they inspire me to create new Fuzzballs designs, products and experiences.
Thanks Marc. And folks can click here to learn more about all things Fuzzballs.