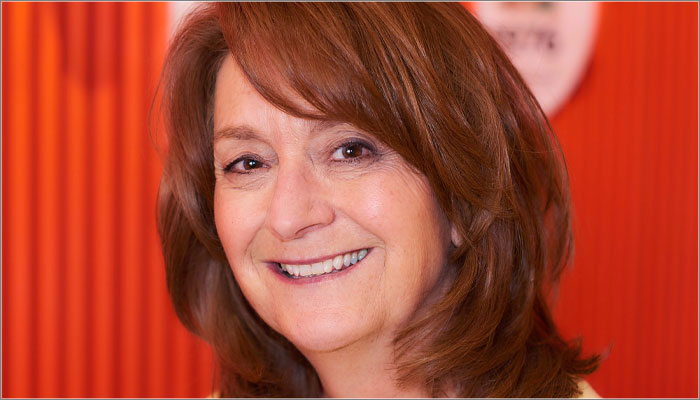 As The Toy Association's Marian Bossard retires, we find out which achievements mean the most… And invite some colleagues to say goodbye.
Marian Bossard, let me start with a question I meant to ask when we very first met… The name Bossard: sounds like it probably has a solid meaning. Does it?
Well, it's not my own but I've borrowed it for the last 40 years. Let's look it up… French and English: composed of the elements bos – "audacious", and "hard; hardy, brave".
That's about right, then isn't it?!
That's not too shabby! Wait… It's also a French nickname for a hunchback! From the Old French bosse meaning hump. Well! I DO have a slight curvature of the spine…
So we're saying "Hardy hunchback"? I almost daren't ask: what was your name before you married?
I'm a Maguire, which I believe translates to "pub dweller".
Perfect! This is the best start to an interview ever! And I'll share a secret with you. My surname, Johnson, means "Son of John".
You don't say?!
I do say! And oddly enough, my dad's name really is John, which is the icing on the cake! Now, Marian: despite quite a lot of protest, you're retiring from the role of Executive Vice President of Global Market Events at The Toy Association. What are you retiring to do?
Every opportunity that's come my way has been more kismet than conscious orchestration. I've thought about this question and right now I keep landing on "Just create more space in each day." Let's see what happens…
Okay. I shall trust the universe… And if you had no conscious orchestration, I'm curious: what did you do before you worked at The Toy Association?
In order, I was a grocery store clerk, a gas-station attendant, and a waitress. Then I was an airline employee…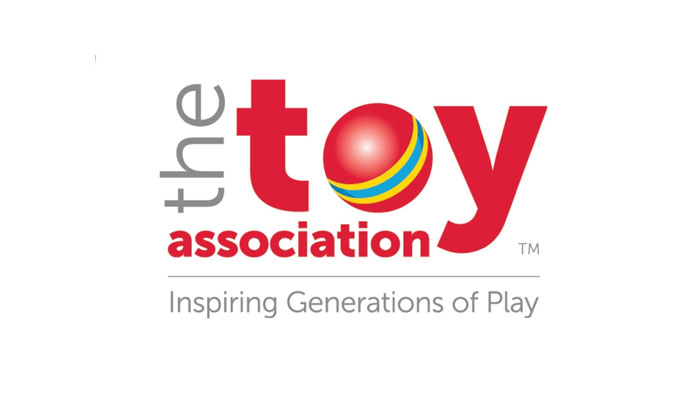 An airline employee? Dealing with what?
They didn't let me fly a plane but that aside, pretty much everything! Reservations, customer service, domestic tariff agent, training and development, baggage handler, ramp worker, ticket counter. The whole shebang! After that I was an exhibit fabrication coordinator, then I moved into live-event operations.
And what skills did you learn in those earlier roles? Which ones shaped you, do you think?
ALL of them shaped my work ethic. I'd also add that my grade-school experience, while not a job, added an important element, too.
How so?
We were always told that if we went to the mall after school, and we were in uniform, that we represented the school and should behave accordingly. Part life sentence, part life lesson. I got very comfortable with the idea that I am what I do and so it's important to me that I only connect myself with 'uniforms' of which I'm proud.
That's quite profound. And what about the other roles; what did you learn?
As a teenage clerk and working the airport ticket counter, I learned about public contact. And everyone should work jobs with public contact! Looking people in the eye and dealing with issues in the moment is very important. Also, I've always thought that if you segment customer service into a department, you've already lost. Every person and every voice is your sales and customer service team.
That's very true! It's an ethos, not a department…
Right! As a gas-station attendant I learned to move quickly, never sit and remember to check the oil! And as a baggage handler… Teamwork! In fact, back then, Delta Air Lines required that – before you could put on the snappy uniform and work the ticket counter – you had to work on the ramp bringing in planes and loading bags. That way you could properly manage inquiries upstairs, about downstairs, with empathy.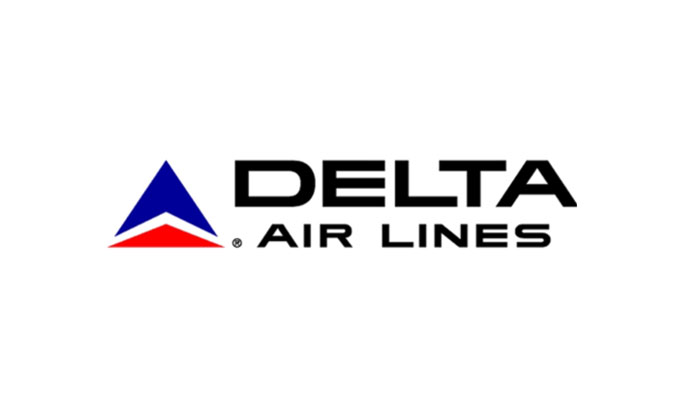 The principle being you understand even the most hands-on part of the process?
Exactly. And that made quite an impression with me. Later, when running trade shows, I felt it was important to understand what's happening on the loading dock, and really respect the labour pool. They're less visible – but still critical to your success.
Great. And on that, then, how did you get into the toy-and-game industry?
Fortune smiled! After 16 years, I'd left Delta and really thought I'd stay in hospitality. I took a temp job, though, at a company that designed and fabricated trade-show exhibits. One day I hand-carried a piece to the Javits Center for a client and it was the first time I'd seen a trade show. It reminded me of the circus moving in – which was another career path I considered. I set my sights on working for an event organiser, and did so a short while later.
Wait a minute! Back up… You considered the circus as a career path?
Yes! When I was in college. I seriously considered applying to Ringling Bros Clown College, and struck up a penpal relationship with their first female graduate. I still have the two unsubmitted applications. Those applications, with their unusual questions, shaped the way I interview people to this day.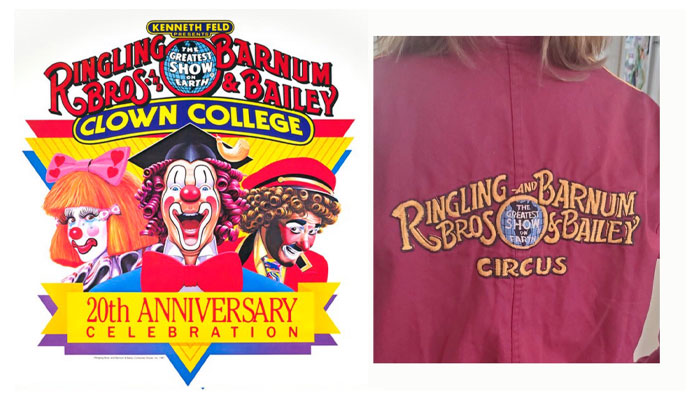 What kind of thing did they cover?
The questions were designed to introduce you to yourself at the same time as the admissions director was getting to know you. Questions about books, and quotations and memorable turning points in your life.
Great! You have to send me a picture of some of those questions!
I also have a Ringling Bros jump suit, you know…
Again: a picture is needed! You know, in my head, a clown college would also ask if you're prepared to carpool with 20 other people in a tiny vehicle…
It might say that… I'll dig one out! Also, I need to tell you that when I left Delta's sales office to go to the airport, it was actually because the New York office was closing. But when I got the interview with the event organiser, Miller Freeman Inc, they gave me the address in New York… It was the same building Delta had occupied – and the same floor!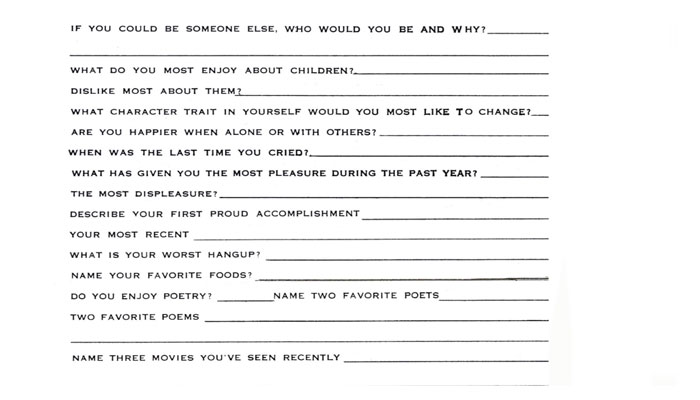 No?!
Yes! My first and second jobs in New York City were in the same exact place. I was so nervous in that interview but stopped and told the woman that if I seemed distracted it was because I'd "grown up" in this same space for 12 years. Anyway, I witnessed my first Toy Fairs because the show for which I worked was the General Merchandise Show…
Every February, we shared the building with Toy Fair. And one year there was a Greenpeace protest at Toy Fair, and Batman and Robin were climbing on the steel supports in the Crystal Palace, and I thought: now THAT's a trade show. A couple years later, a colleague told me he'd gotten a call from the Toy Manufacturers of America about a job at Toy Fair. He wasn't interested, but he told me I should go for it. I did.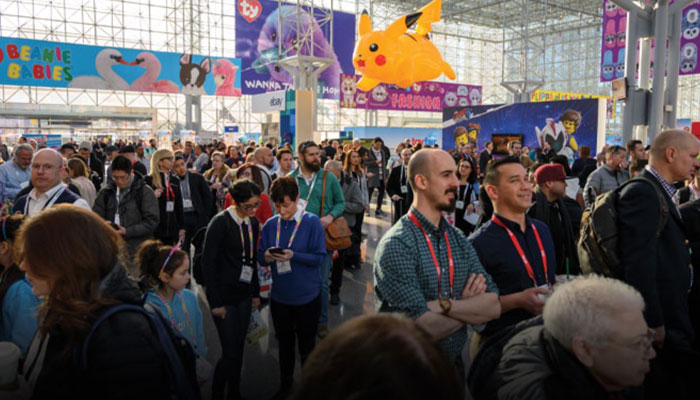 And the Toy Manufacturers of America was an earlier incarnation of The Toy Association?
Right. And by the way… The friend that wasn't interested was John Klein – now our Director of Event Operations. When the opportunity came to fill THAT role a few years back, I called him and asked him if he was interested. He was.
They got him in the end! Now look, you'll want to tell me it's impossible to answer, but – apart from meeting Billy Langsworthy – what were some of the highlights of your career?
So true – and thanks for taking that option off the plate. What will I think about for the rest of my days? Too many, I fear. We have to keep moving and thinking of ways to serve the industry and the Association really supports our entrepreneurial approach… So in addition to Toy Fair, I'd say Play Fair: because I still believe in this consumer-facing experience. Also, the International Business Development… Exploring market access for members in new markets with trips to India, Dubai, Russia, China, Hong Kong, London and Nuremberg.
Any others? I knew this would be a tough one…
Toy Fair Everywhere, certainly: eight years in, it's simple, elegant, highly functional. And Creative Factor! Somewhere around 2002, 2003 Brett Klisch told me we weren't doing enough to serve inventors and designers and, from that, Creative Factor was born. Creative Factor and Brett are both highlights.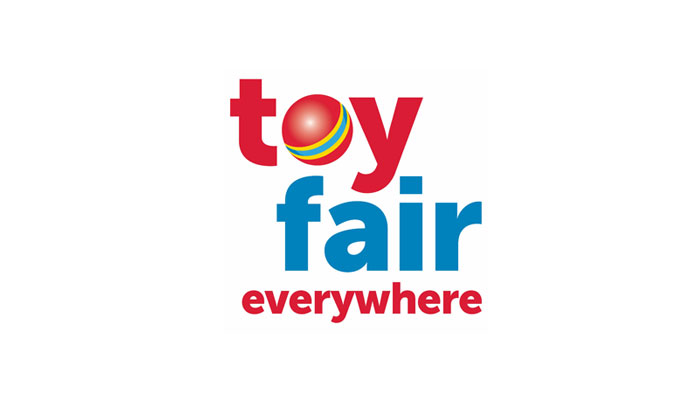 Conversely, then, what was the biggest challenge you faced?
Not exactly a personal challenge, but there was a challenge I took personally on behalf of the Association… In the early days we were criticised for not doing enough for this group or that group, and then when we dedicated more resources toward activities that serve a broader industry beyond toy manufacturers, there were some responses that we should stay in our lane… That by us doing more, we were intentionally doing harm to others. That always strikes me as unfair and all we can do is continue to serve the toy community in whatever way we can.
Interesting. I think we live in a "can't win, have to try age", though, don't we? And I guess – on that point – my next question would be who has the unenviable job of stepping up to fill your shoes?
The indefatigable and well-accessorised Kimberly Carcone. Buckle-up.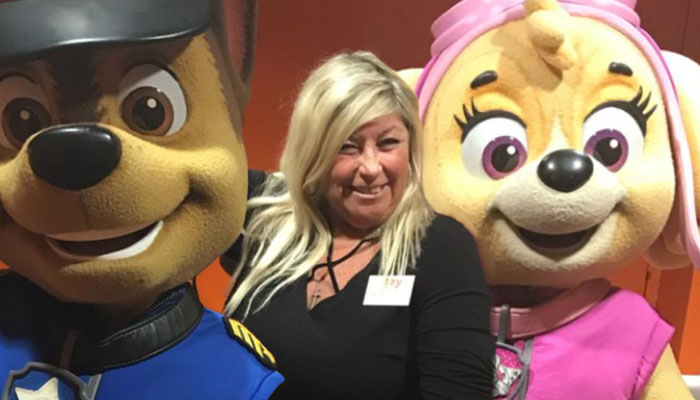 Buckle up! Brilliant. I like the word "indefatigable", by the way! I guess you need to be in that role. Now as I understand it, you're staying on in an advisory capacity? Generally speaking, what's the best piece of advice you can give?
Tough one. Build talent for tomorrow and practice humility. Maybe in reverse order.
What's the one question you've never been asked in an interview that it would be great to answer?
That would be straight out of the clown college application… Do you compete better with others than yourself?
And what's the answer?
You go first…
Hmmm. That actually needs a little bit of thought! Tell you what, I'll fill in the form! Alright, Marian… I'm going to wrap this up by thanking you for your time and saying this: I have every confidence that in whatever you do next, you'll deal with issues in the moment, be brave as a Bossard – and funny as a clown. And I sincerely hope we work together again but until then, all the best with your retirement.
Some Messages for Marian…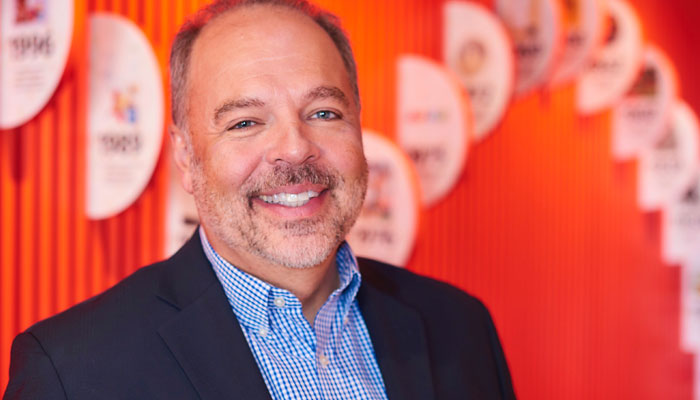 "Damn you, Marian Maguire Bosssard! You went and created a special space of humanity and humour in our lives that was uniquely yours. Relentless passion. Passionate caring. To say a simple thank you, that you are loved, deeply valued, and have left a lasting imprint on our lives all fall far short of who you are and what you mean to each and to all of us. You are and will always be a blessing. Lucky to have travelled in your orbit.
Yeah, yeah, yeah, all the business impact stuff too… So many across the toy and play community may never realise their companies, their own careers, their industry have been profoundly touched by your hand and actions. Who you are and who better you helped us to be will forever outshine all you shaped and all you built. Here's to time with your beautiful family, enjoying brilliant sunrises over the coast of Maine, a sunset toast with Rich and all the happiness and good health this world can provide. Excelsior!"
Steve Pasierb, President & CEO, The Toy Association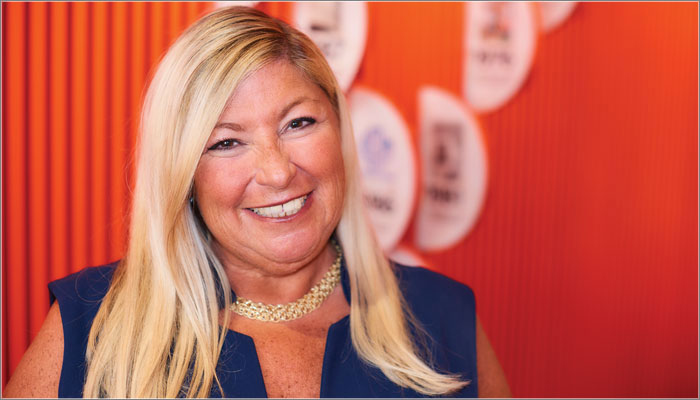 "When I look back on the last 14 years – and it's passed in a blink of attempts, achievements, teamwork, smiles, laughter, and even the occasional failure – it's then that I realise it's because there's been a driving force inspiring and challenging me each and every day. That force is Marian Bossard…
A visionary, a leader, an innovator, a mentor; a fearless mover of ideas and partnerships, and a true believer in the importance of progress, I've had the absolute fortune of being in Marian's orbit since my arrival at the Toy Association so many years ago.
Marian's belief in the work of the Association and her dedication to exploring and executing market opportunities has never waned, and her example is unmatched. Marian's departure will leave a hole in my universe, but her bright star will always be part of my professional and personal galaxy. To say I will miss her is an understatement."
Kimberly Carcone, Vice President Market Events, The Toy Association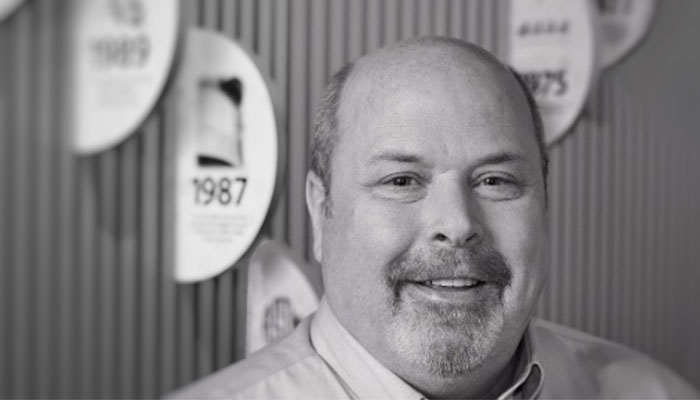 "Marian and I met when we both worked for Miller Freeman. She went on to Toy Fair and I was working on legal events. When Marian asked me to join Toy Association in 2015, I said yes… And it has become one of the best places to work due to Marian's leadership. Marian has always taken the time to share her knowledge of the industry, both toy and trade shows. She has expanded Toy Fair from being on one level of the Javits Center to the whole building – and THE place to be every February."
John Klein, Director, Event Operations, The Toy Association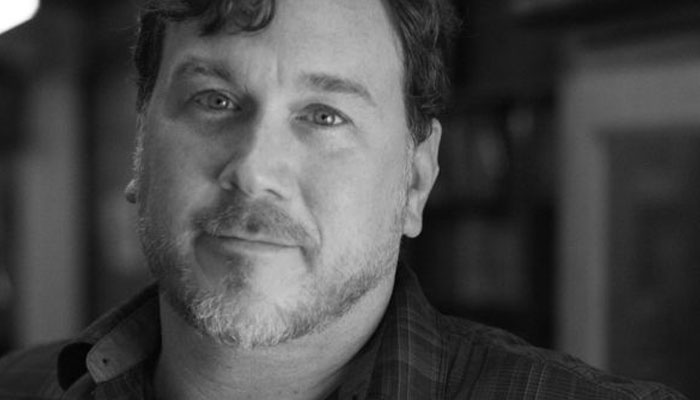 "Marian is an inspiration! When we started The Creative Factor together in 2003, it was the industry's first platform for creative people be seen and heard. Marian saw the worth of showing the artistry and invention that goes into the creative process. She opened the door through which many other events came to showcase inventors and designers.
Many years ago, I remember reminiscing with Marian about our mutual aspirations to run away with the circus – and how that desire shaped our careers! Well, to our travelling troupe of artists, designers, engineers – and all sorts of other clowns – Marian has been our steadfast ringleader for nearly two decades. We will be eternally grateful to her for the unwavering support you've given each of us. Thank you, Marian."
Brett Klisch, Creative Director, Peru Meridian Studios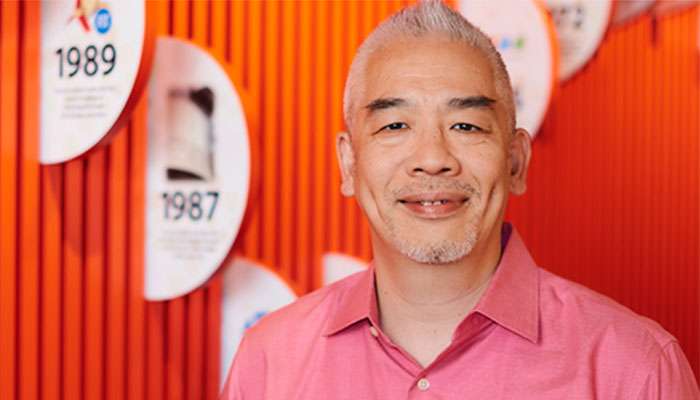 "How does one summarise 22 years with just a few words? Marian is the epitome of a true leader. She's compassionate and her door is always open. She leads not only with words but also by her actions. She has a strong work ethic and wouldn't ask you to do anything that she wouldn't do herself…
Now, 22 years later, I'm still in awe of her communication skills, regardless of how difficult the conversation. Everyone leaves her conversation satisfied. Her motto of 'iron fist in a velvet glove' guides our team when communicating to our customers. Finally, her integrity has inspired our team to treat all customers equally. Although I'll miss my daily interactions with Marian, I know that I have a friend for life."
Jackson Wong, Senior Director, Event Data & Technology, The Toy Association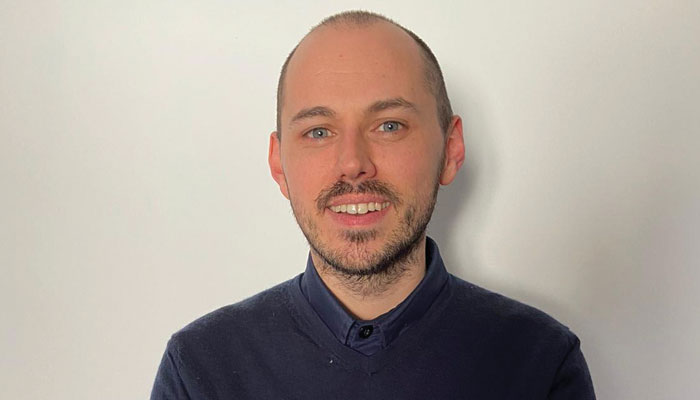 "Creative, forward-thinking and a mean darts player, Marian is your classic triple threat. Her generosity, passion and willingness to expand the opportunities for inventors and creatives working in the play space has been inspirational. Her constant encouragement and enthusiasm has truly helped shape what we do at Mojo Nation – and want to do looking ahead.
I'm sad to see her go, but also feel incredibly fortunate to have been lucky enough to collaborate with her in recent years – and for a little while yet moving forward!"
Billy Langsworthy, Co-Founder, Mojo Nation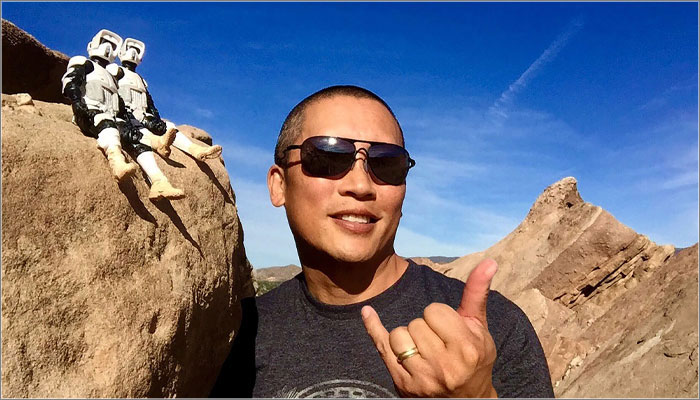 "Bravo to Marian, a kindred spirit who shares the same belief as me when it comes to everyone's favourite villain, Darth Vader! Can Lord Vader really be evil and villainous 24/7? Or is he a fun-loving, jovial chap in his off hours and weekends? Marian and I strongly believe it's the latter! I have the image to prove it, and Marian has the Halloween costume to prove it!
Marian made an indelible impact on both the toy industry and on myself. I'll forever be grateful for her seeing something in me that perhaps I hadn't seen in myself. Marian invited me to exhibit and speak at TFNY 2020, and in doing so challenged me and forced me way out of my comfort zone. It ended up being the most epic experience of my career. I grew leaps and bounds because of her belief in me – something I'll forever be grateful for. Marian, you're a force of nature and I am incredibly honoured to call you my friend."
Mitch Wu, Founder, Mitchel Wu Toy Photography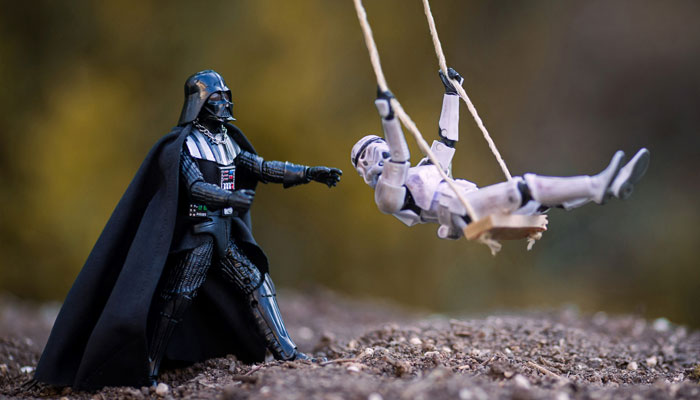 —
To stay in the loop with the latest news, interviews and features from the world of toy and game design, sign up to our weekly newsletter here