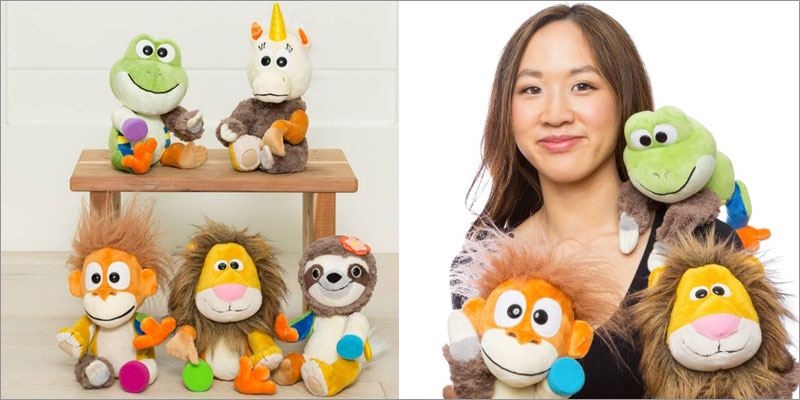 After two years in development, last month saw Animoodles, a new line of mix-and-match magnetic plush animals, launch on Kickstarter.
The brainchild of former Apple art director Marissa Louie, Animoodles hit its goal of $25,000 in just 11 hours and is currently the top kids' toy campaign live on the site.
With a team made up of Apple, Disney, and Pixar alumni, Louie's Portola Plush Co. has adopted a story-led approach to design; developing narratives and characters for the Animoodles brand before jumping into sketching and prototyping.
We caught up with Louie to find out where the Animoodles concept originated from, why Kickstarter is a perfect launch-pad and what her work with the Designers Guild (a family of Facebook communities encompassing over 15,000 members) entails.
Can you talk us through a little of your own history in the world of design?
I've loved design since I was a kid: I had a sharp eye for details, and a passion for making things with my hands. My dad was a puppet maker and an engineer, and I get my attention to detail from him. My mom loves stuffed animals, so I learned how to look for appealing design aspects from her.
In the design world, I was previously an Art Director at Apple, Principal Designer at Yahoo, and Product Designer at Ness Computing. So I used to design apps and websites.
Now with Animoodles, I design characters and plushies, and develop story worlds with our team!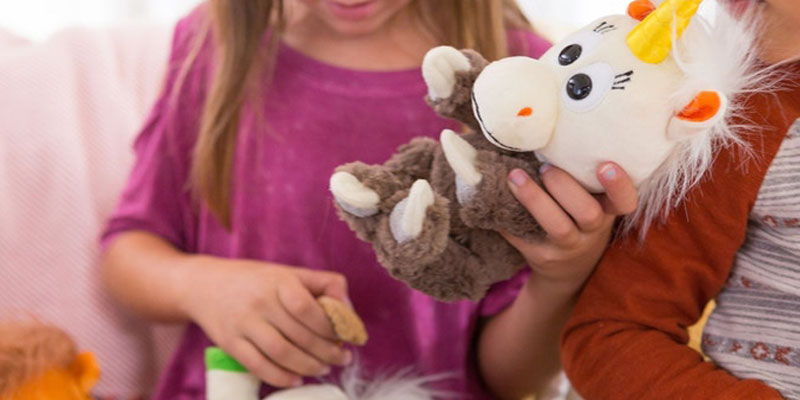 What are Animoodles?
Animoodles are magnetic mix and make plushies that inspire creativity and compassion in kids.
Designed by Apple, Disney, and Pixar alumni, Animoodles are cute stuffed animals and magnetic building blocks all rolled into one. They're a lot of fun, can be assembled into hundreds of combinations, and kids bring them everywhere with them – to bedtime storytime, around the house, in the car, and while travelling!
Kids love to stick Animoodles to lamps, refrigerators, and any magnetic metal surfaces imaginable. And because Animoodles are comprised of diverse parts, kids learn that each Animoodle has parts that are good at different things: Randy Orangutan's head is clever, Miguel Frog's legs can hop, Hazel Sloth's got stretchy arms, Brady Lion has a brave and kind heart, and Iris Unicorn is magical and can fly!
Animoodles are currently available on Kickstarter, and each Animoodle is 7.5 inches tall and comes inside their own collectible habitat themed box with a matching character card!
Where did the idea for Animoodles come from?
When I was a kid, stuffed animals were my favourite toys. They're still my favourite to this day! I remember when I was little, I'd to play at my friends' houses and be saddened to see all their discarded stuffed animals collecting dust. I saw my friends lose interest in their once best friends quickly, and wondered if I could make stuffed animals better… Since I was little I've wondered "How can I unleash the potential of stuffed animals?"
Stuffed animals have always played a critical role in child development, giving them comfort, confidence, friendship and more. In today's world full of glowing screens, stuffed animals have lost a bit of lustre. I want Animoodles to enjoy long-lasting, close relationships with kids and for them to unleash more creativity, imagination, and play around the world.
How would you sum up the firm's approach to designing plush toys?
We're taking a story-led and child-led design approach. Like many of the leading animation studios, we start with developing our story and characters before jumping into sketching and prototyping. The story and character of the toys is what gives them heart and guides their physical design.
We're proud that much of the creation of Animoodles has actually been driven by kids. We've tested everything from which types of animals, which type of fur, to what colors appeal to kids most. The fun of Animoodles is powered by the imagination of kids, but the development of the actual product is kid-powered too. We always strive to put kids first in our designs.
How do you assess the level of creativity in the sector at present and what are you looking to bring to the table?
Great design can do so much, to create a better world that we feel connected to, to make us feel more comfortable, and even to provide a delightful escape from everyday life. I strive to create designs that improves lives. Many traditional toys – like stuffed animals – haven't changed much for decades.
On the surface, Animoodles seem like just another fun toy, but they enable kids to be more creative, to see themselves as little makers, and to understand the value of diversity–bringing different parts together to make something amazing together. Nothing brings me more joy than watching kids play and laugh with Animoodles, because I know I'm making a small difference in their lives.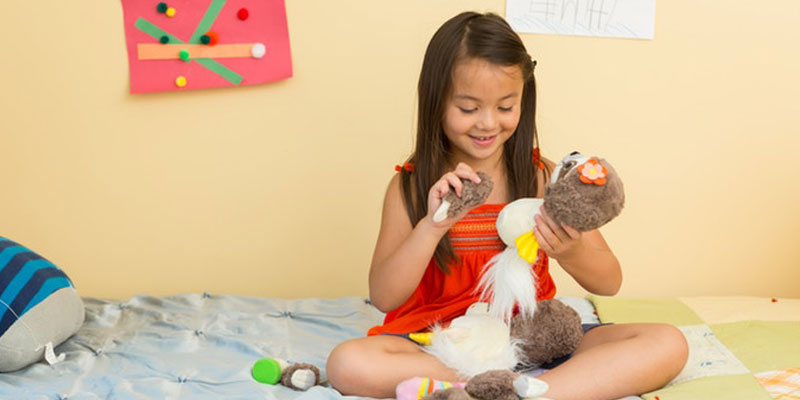 Why opt to use Kickstarter for the launch?
You can find us live on Kickstarter right now through to November 29th or by visiting TheAnimoodles.com. Kickstarter is a great way for creators to get visibility for their new projects on a platform with built in demand from a community that loves supporting makers. We're excited about the community response to Animoodles so far.
We hit our base funding target in about 11 hours, got officially selected by Kickstarter as a "Project We Love," and are the number one kids' toy campaign live right now. There's still a few weeks left to get Animoodles on Kickstarter before they disappear!
You worked with people with backgrounds from some of the most creative and  design led companies in animation, toys and technology. Why was it important to have these kinds of people contribute to Animoodles?
We believe the power of bringing a diverse set of people with different skills & experiences together.
Our team has experience across industries – toys, entertainment, technology, consumer packaged goods – because we believe creativity can really come from anywhere and we're striving to disrupt and innovate in the plush toy space.
Can you tell us a little about your work with the Design Guild? It sounds brilliant!
Designers Guild is a family of online communities on Facebook I founded that totals over 15,000 members. The mission is to empower designers to do their best and most inspired work. The core group of Designers Guild consists of designers from over 30 design disciplines ranging from animation to UX to toy design, and everything in between, and it focuses on the professional development and cross-learning of professional designers.
We also have Designers Guild for Justice which brings together thousands of creatives with the causes they care about, and Designers Guild Women of Color, a space for women of colour designers to support each other. Lastly, there's First Designer, for the founding and first designers at small start-ups.
Any final thoughts you'd like to add?
We are overjoyed to bring Animoodles to life after two years of development. There's something really special here. Kids have been giving us rave reviews and can't wait to get their Animoodles! We are currently live on Kickstarter, where you can get Animoodles until November. 29th, and the prices start at just $44 for two Animoodles.