Market intelligence specialist Kids Insights joins Play Creators Festival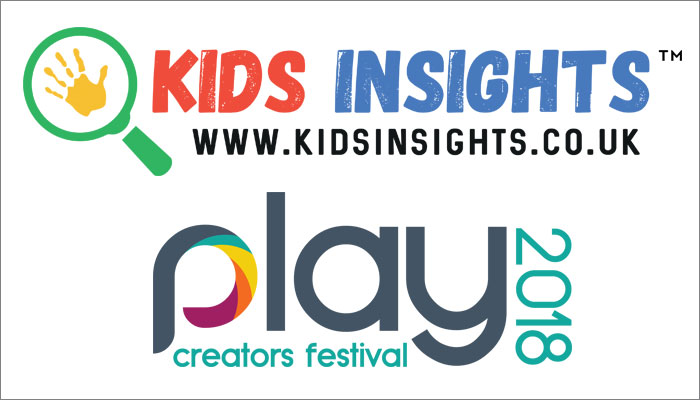 Market intelligence specialist Kids Insights has joined Mojo Nation's upcoming Play Creators Festival as an event partner.
The deal will see attendees of the Festival get a complimentary copy of the firm's latest Trend Alert report and two days free access to Kids Insights' online portal. The portal enables industry professionals to not only track and monitor the latest trends in real-time, but to also cross-reference and interrogate the data to their own specific needs.
Kids Insights surveys 20,000 young people each year, with data available in reports released every 12 weeks, and current subscribers of Kids Insights data includes: DC Thomson, Egmont, Penguin Random House, SuperAwesome, Turner Broadcasting, Vivid, Walker Books, and several media agencies.
To access your free trial of the Kids Insight's award-winning online portal, head to: www.kidsinsights.co.uk/mojonation.
"We are delighted to be supporting the Play Creators Festival," said Kids Insights CEO Nick Richardson.
"In the last year we have seen significant changes to the kids' ecosystem and in how children of all ages their behaviour and consumption is evolving. This three-day festival that Mojo Notion is hosting is a fantastic way to drive innovation in a sector which is having to respond to so much change."
Adam Butler, co-founder of Mojo Nation, added: "We're over the moon to partner with the fantastic team at Kids Insights to offer Play Creators Festival delegates access to the firm's latest data, analysis and exclusive reports."
The Play Creators Festival encompasses three events, each set to celebrate the toy and game design community and bolster opportunities for designers, inventors and agencies working in this space.
The events include:
Toy and Game Design Conference (Monday, September 10th – Emirates Stadium)
Mojo Pitch (Tuesday, September 11th – Emirates Stadium)
Mojo Nation Student Conference (Wednesday, September 12th – Design Museum)
For more information on how to get involved in any of the above, head to: www.playcreatorsfestival.com.