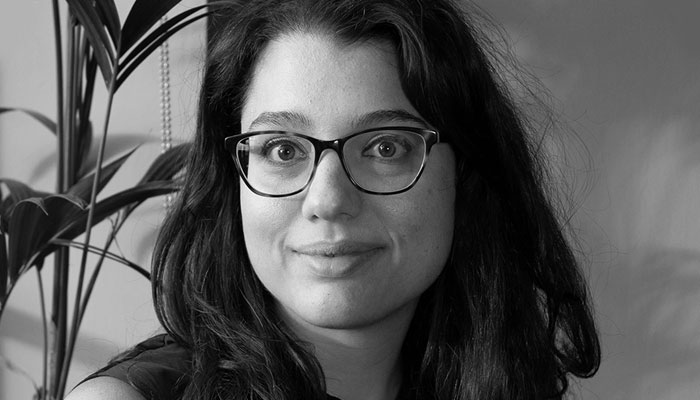 Pamela Stathaki joined The Marketing Store (TMS) in August 2019 in the new and important role of Head of Sustainability.
Her focus initially is to work with TMS' researchers, developers, engineers and designers to find the right sustainable solution for the firm's toys; all the while making sure the toys are safe, fun and as environmentally friendly as possible!
We caught up with Pamela to learn more about what the firm is doing to make their design and manufacturing processes greener.
Hi Pamela. So first off, can you talk us through your history in the sustainability space, and what your current role as Head of Sustainability with The Marketing Store entails?
I have always been interested in sustainability from a young age, in the broader sense as I have always loved spending time in nature. However, from a professional perspective my first real pull came to me when I was studying Chemical Engineering and later during my post-grad Environmental Management degree through courses which focused on environmental engineering and renewable energy.
The technical understanding of such a complex topic intrigued me and I wanted to be part of a solution rather than adding to the problem, so I decided to specialise in Environmental Sustainability.
I started my career as an Environmental Engineer at Dyson's Research, Design and Development department with a focus on Life Cycle Assessment and integrating Sustainable thinking in the design process. I moved on to Ernst & Young as a Sustainability consultant where I provided sustainability assurance and advisory support for FTSE 350 companies.
My role before moving to The Marketing Store was at GlaxoSmithKline in the Environmental Sustainability Centre of Excellence where I focused on supplier engagement to drive carbon reduction and also led deforestation-free activities in 30 order to meet GSK's responsible sourcing targets for palm oil and paper packaging.
Recently, I have been really excited about the appetite to drive innovative change by focusing on sustainability solutions. At TMS, our target group is families and children so we have an additional responsibility to think about the future world we will be creating with the choices we make today.
You've worked across multiple industries and sectors; are there any sustainability challenges that are unique to the toy space?

That's a good question. I'm not sure about unique, but there are many certainly similar challenges. For example, there is an overall lack of consumer awareness, an issue with perception vs reality and as a rule, sustainable solutions tend to be much more expensive. It comes down to "who is willing to pay for it?" and I think that's a discussion being had in a lot of places at the moment.
More specifically, the toy industry is a very fast-paced industry which makes it difficult to trial sustainable solutions, so we have an extensive supplier engagement program in place with our vendors to make sure our research, technology and processes are industry-leading. At TMS, we have a real sense of urgency to make changes, especially with the lead times we work with on our toy production.
The last year has seen issues of eco-friendliness and sustainability hit the mainstream, what with the Extinction Rebellion protests Greta Thunberg's US tour. Are you seeing consumers taking issues of sustainability into greater account when deciding what to buy and where from?

Yes and I'm really excited this is finally happening, I've been waiting a long time for this. We are seeing people ask for changes – specifically, we see people go into supermarkets, remove the single-use plastic packaging from products and hand it back. If that's not the public starting to take a stand then I don't know what is!
Certainly, in the UK we are seeing people go back to a more traditional way of shopping – bringing their own bags or containers, visiting the butchers, fishmongers etc so they are closer to the supply chain and reduce waste.
And finally, we are looking internally at how we can make a difference within our office globally. For example in London we have moved to 100% renewable energy, have eliminated single-use plastics and many other initiatives.
Can you share how The Marketing Store has been forging a path for sustainability over the last 12 months?
We have certainly been on a journey of discovery and are taking a holistic approach to understand our products' impact from concept to end of life.
We have challenged the way our team designs the toys by integrating sustainable design thinking. Packaging has been a priority as we implement renewable or recyclable materials across all our products. For example, simplifying the material mix within our toys, minimising the use of higher impact components, as well as adhering to best practices such as reviewing regrind percentages and wall thickness.
Alongside a design approach, we are researching new plant- based biomaterials for both packaging and the product itself to support a circular economy. We are also working with our supplier partners to set ambitious targets, for example CO2e measurement and reporting and zero waste to landfill.
Looking ahead, is there more to come from you guys in terms of bringing in further sustainability initiatives, and are there any green goals you can share with us?
We are making progress, but at this point we haven't been able to implement all of our ideas as a lot of them are still in the research phase as we understand the scientific opportunity. In the future we are hoping to slowly implement them and it's important to note all our decisions will be science-based.
This is a very emotive subject and media has definitely presented it as such, so we need to make sure our work is backed up by hard and proven data because we have incredibly high standards to meet and failure is not an option for what we do!
Away from issues of materials, do you feel designers – both TMS' own designers and those elsewhere in the toy space – have a part to play in making this space greener through the sorts of products they create, as great toys that are played with for years could be seen as a form of sustainable design?
Yes. I think the main thing to remember is that 80% of products' environmental impact is determined at the design phase. There is a huge opportunity for designers to think differently and design in a more sustainable way.
Ultimately, we want to make a product that will be used and enjoyed by kids and families, in the most truly sustainable way!