Marty Pardoe of Bubblegum Stuff discusses notebooks, Post-its and product design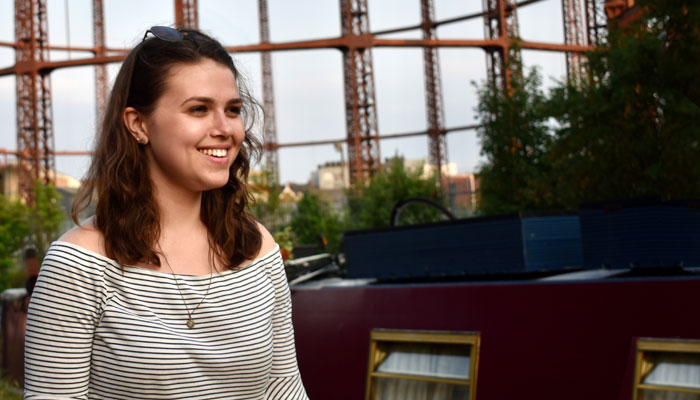 Marty, you're a Product Designer at Bubblegum Stuff. When you were growing up, what were your favourite games?
When I wasn't kicking a football around destroying the garden, I was begging my family to play Frustration with me. Along with the central dice bopper, the sabotaging mechanic of the game kept me entertained for hours. I'm not sure what that says about me as a child…
Readers are invited to email their conclusions… Did you also play with toys?
Yes: I've got many fond memories of building LEGO sets on rainy days. It always amazed me how a pile of coloured bricks could transport me into other worlds. I've still prize my childhood collection of LEGO Harry Potter sets. I've whipped these out a few times over the last year. Each of the several lockdowns gave me the nudge to open these sets again and relive the joy of building. It's not hard to work out why I love building IKEA furniture so much!
Looking back, is there a game that you appreciate more as a designer than you did playing it back then?
When I was around six years old, I was given Peter Rabbit's Blackberry Game. That quickly became a favourite… It's essentially a glorified snakes and ladders but with hand-painted rabbits and woven baskets for collecting blackberries on your travels. The level of detail of the components amazed me even then. And now I can't understand why someone would give such a delicate game to a such clumsy six year old!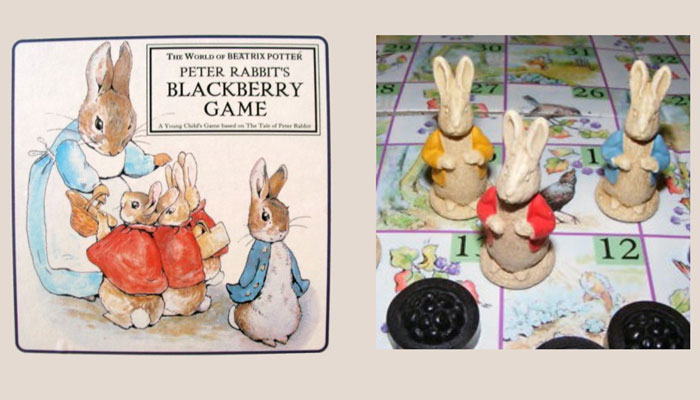 It was to keep you away from the furniture! And what's your background? How did you come to be at Bubblegum Stuff?
I studied BSc (Hons) Product Design at the University of Brighton with an optional year long placement in my third year. This provided an invaluable experience, completing an Erasmus course in Design and Business at Berlin International, Germany. Berlin is such a great city, especially as a hub of creativity and design. It's top of my list to visit once all restrictions have been lifted!
How long were you out there?
For an eight-month semester. On returning to the UK, I wanted to gain experience in the 'real design world'. I spotted Bubblegum Stuff was advertising for a Design Intern and thought designing quirky novelty gifts and games sounded like loads of fun – and I couldn't believe it was an actual job! Then, what started as a month's internship turned into three months… That then led to the opportunity of a full-time job after graduating in 2019.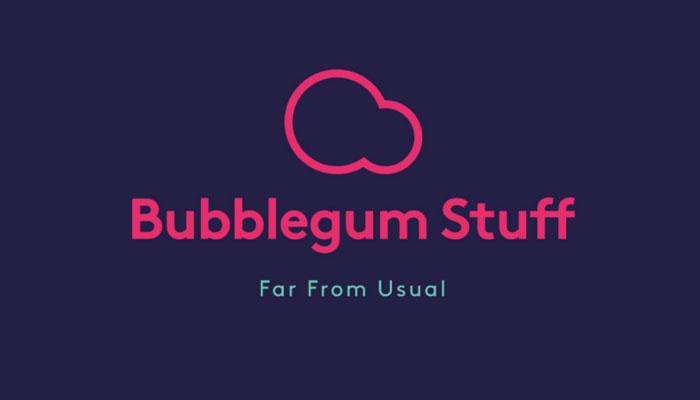 Interesting; straight in from uni. If you weren't doing this, what would you be doing, do you think?
My childhood dream job was to be a scarecrow so I've always had big dreams…
Seriously? Or are you setting us up for a joke about being outstanding in your field?
No, seriously! I grew up in a village and so spent most of my childhood roaming the fields. I always thought scarecrows seemed a bit inefficient at… Well, scaring anything! A human scarecrow just seemed a more dynamic solution to the problem. And the fact I'd get to spend all day running around a field seemed like the dream job!
It's actually quite a sensible answer! I hijacked your answer, though: what would you be doing if you weren't at Bubblegum Stuff?
If I wasn't at Bubblegum Stuff, I think I would've gone into User Experience Design. For my final year project at university, I focused on the process of charitable donations… Researching innate human behaviours and how you can use design to illicit certain emotions and alleviate common frustrations is something I found fascinating.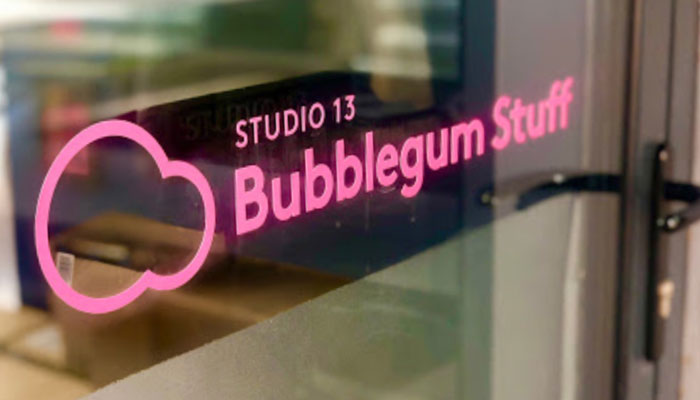 And that's very much a skill you use now, presumably…
I think that theoretical foundation does give me the opportunity to put what I learnt into practice at Bubblegum Stuff, yes. Analysing how different customers might interact and interpret aspects of the game helps to iron out any issues.
On that subject, then, where do you start when you're looking to have ideas? Would you describe yourself as the kind of person who naturally has a lot of ideas? Or are you more "Seek and ye shall find"?
Hmmm… It depends. If I'm specifically setting out to come up with some new ideas, I'll take my notebook and do some research. At Bubblegum, we're keen to spot current and upcoming trends so I look at a range of areas: social media, TV, blogs, memes and homewares to name a few.
Right. So those things are commercial starting points around which to ideate?
Exactly. I also find wondering around shops/markets the most fun as random ideas pop into my head. It could be from a book title, poster or a children's toy. You never know what will spark an idea!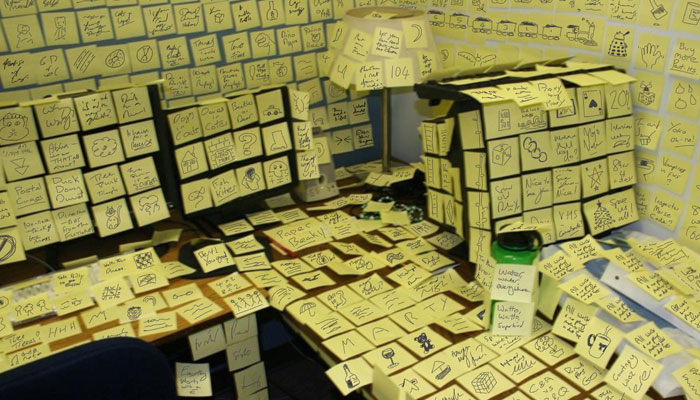 I was about to say that I've seen you with your notebook… It's more true, though, to say I've never seen you without your notebook! Beyond that, what's your process for developing an idea?
I look at my doodles in my notebook and on Post-it notes, and if something feels promising, I create an initial mockup. Whether it's a card game with a theme, or a theme with no game, I then find the best way to flesh out an idea is to get the team's thoughts. This sparks new ideas and sometimes takes the product in a completely new direction.
You create mockups even without a strong sense of direction?
Sometimes! Creating a mockup of the product with just the theme or initial gameplay helps to really solidify the product. This is where we decide which ideas have legs and which concepts we push forward.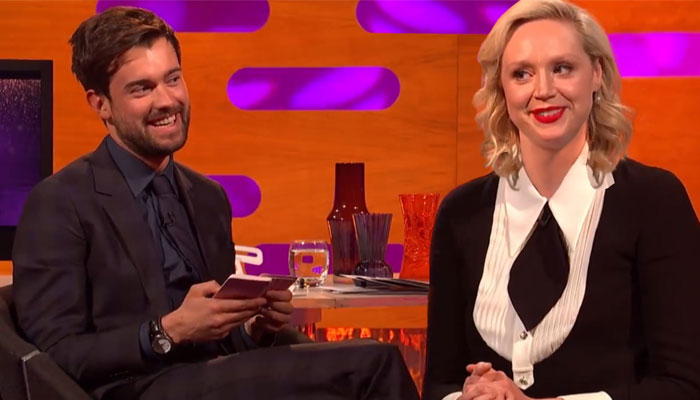 I'm curious, then: in your experience to date, what's the best part about working in games?
As an overall experience, nothing beats walking into a shop, spotting a game you've designed on the shelves and seeing people picking it up! But my most surreal moment to date was seeing one of my games on BBC's The Graham Norton Show being. Jack Whitehall hosted, and played it with the actor Gwendoline Christie from Game of Thrones…
Terrific!
Similarly, in 2018, I also designed a small card game called Weird Crushes: British Hunks. It celebrates some of those more unusual celebrity crushes that make people go, "Wait… what?!". Since Simon Cowell and David Walliams both feature, it quickly got a lot of promo on Britain's Got Talent. Also, it appeared on Good Morning Britain because the game gives Piers Morgan pretty poor scores – sorry Piers! It turned up in The Guardian for the same reason, with columnist Adrian Chiles wondering if he deserved better. Sorry to Adrian too! In any case, it was amazing to see everyone enjoying the game so much.
To me, that's a fascinating part of the design, though: it's almost got press interest built into it. Alright… Conversely, then, what's the most frustrating part of what you do?
A lot of the time, we create an idea and we immediately know the direction it should take in terms of name, target market, graphics and gameplay. But sometimes you have a really cool game with no name, or worse a name with no game. Sometimes it's best to park an idea for a bit and then the missing piece will suddenly pop up. The great thing is that ideas always have room to evolve.
Well, you know we need to start wrapping this up but I realize now that I didn't ask about your name… What's the meaning of Pardoe?
I'd love to be able to say it's a noble French name but my Grandad spent years researching the family tree looking for something vaguely interesting. All he found was that the Pardoes have been in the Shropshire/Birmingham area for hundreds of years… Apparently, we're not a well-travelled bunch! I believe 'Pardoe' comes from the once common phrase, "Par dieu" – which means "by God".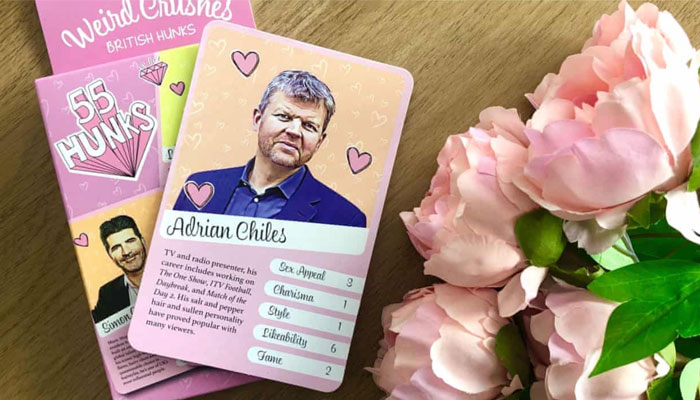 By God?! That's fantastic! I'm glad I asked. Let's do one more, then… In his interview, Bubblegum Stuff's founder, Courtney Wood, thought he sounded like Cyril Sneer from The Raccoons… What cartoon character would you say you're most like?
I'd like to say I identify most with Wallace of Wallace and Gromit fame – just with his creative knack for seeing seemingly boring objects and turning them into cool inventions. Hopefully I've got a bit more sense, though. He's not technically a cartoon character but I had to get my favourite film in here somehow!
It's a good answer! Okay… Final question: what's the most interesting thing in your office or on your desk?
Oooh… That's a difficult one. Normally, it's covered in notebooks, Post-its and packaging ideas. At the moment, I'd have to say it's a framed illustration by Bubblegum designer, illustrator and videographer Roberto Rotaru. It's of me holding some cheese – very Wallace inspired!
Brilliant! Marty, thank you for your time.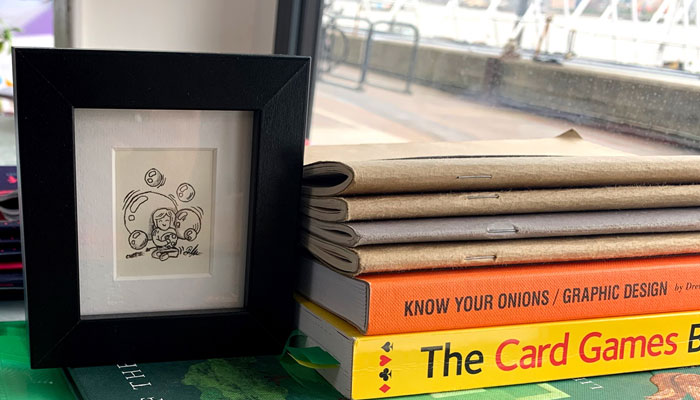 —
To stay in the loop with the latest news, interviews and features from the world of toy and game design, sign up to our weekly newsletter here