Marvel's Stan Lee, Kenner's Joe Mendelsohn and Hasbro's Brian Goldner to join Toy Industry Hall of Fame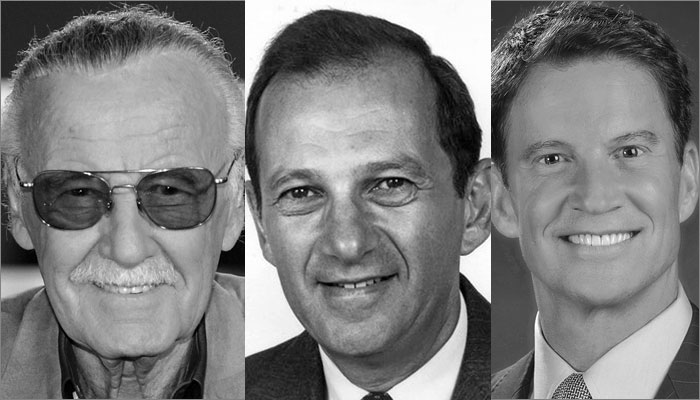 The Toy Association will induct the late Stan Lee, former editor-in-chief, publisher, and chairman of Marvel Comics, Brian Goldner, chairman & CEO of Hasbro, and the late Joe Mendelsohn, president of Kenner Products into the Toy Industry Hall of Fame.

These individuals were selected for induction by members of The Toy Association in recognition of their significant contributions to the industry and the impact they have had on the lives of children through a lifelong commitment to toys and play.

They will join an impressive roster of 76 toy industry luminaries, including Ruth Handler, Jim Henson, George Lucas, and Joan Ganz Cooney, who have been inducted into the Hall since it was established in 1984.
"Stan Lee, Brian Goldner, and Joe Mendelsohn represent the passion, creativity, and business acumen that are hallmarks of Toy Industry Hall of Fame inductees," said Steve Pasierb, president and CEO of The Toy Association.
"They have created beloved characters and exciting products that stand the test of time while each consistently demonstrated deep dedication to the world of entertainment and toys. Even more important is the joy and wonder they have brought to children around the world, forever shaping how kids play. The Toy of the Year Awards gala in February is certain to be both a celebration and emotional tribute."
The Toy Industry Hall of Fame lives alongside the National Toy Hall of Fame in a special exhibit at The Strong museum in Rochester, NY.
The 2019 ceremony honoring the latest inductees will take place at the 19th Annual Toy of the Year (TOTY) Awards on Friday evening, February 15th, 2019 at the Ziegfeld Ballroom in New York City.