Mattel brings back Street Sharks with limited edition figures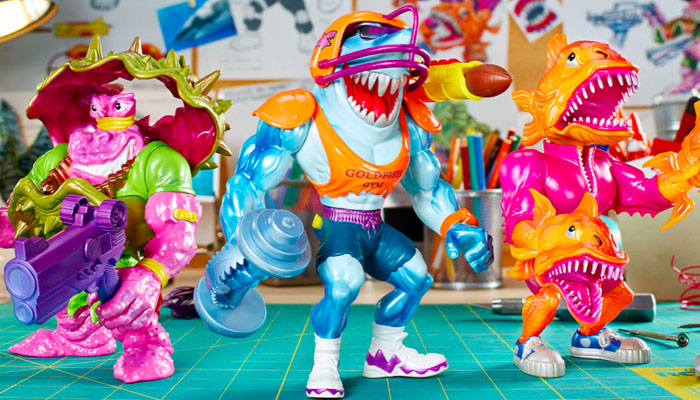 The Nineties TV show and toy brand Street Sharks is back courtesy of a limited edition figure range from Mattel Creations.
The range – including Ripster, Karkass and Clambo – are based on the sketches that inspired the original series.
"I was on the team that created the look and storyline of the original line," said designer Alton Takeyasu.
"To ensure they were realistic heroes, we studied sharks and all other sea creature species. We wanted to avoid the look of a man wearing a shark mask, so we settled on them looking more like sharks with muscular arms and legs! I'm super proud of where they ended up."
Designer Bill Benecke added: "I love the idea of bringing the Street Sharks back. They're terrific characters with a great story to tell, and I think new fans will be excited to spend some time in their world."
Check out the range, and the sketches that inspired them, below: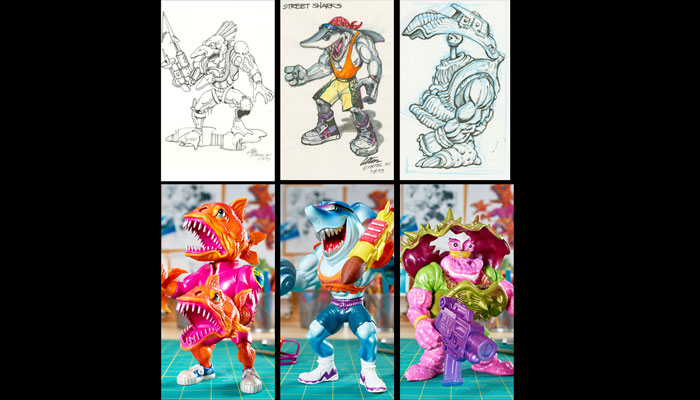 —
To stay in the loop with the latest news, interviews and features from the world of toy and game design, sign up to our weekly newsletter here