Mattel brings Hot Wheels and Sidemen together for co-branded apparel collection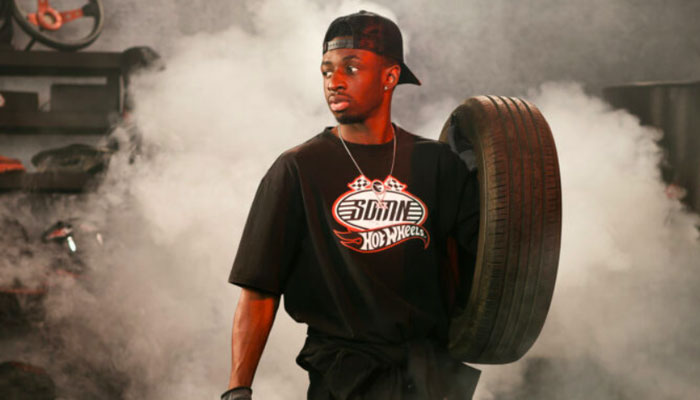 Mattel has partnered with Sidemen – the UK's biggest YouTube group – to launch an exclusive Hot Wheels capsule collection of co-branded apparel and accessories.
The collection includes 10 different styles, including hoodies, bomber jackets, t-shirts and caps. Each item is infused with Hot Wheels designs throughout, complete with checkerboard prints and flames, combined with the SDMN lettering.
The entire collection will be available at the official Sidemen shop in Bluewater shopping centre and at a pop-up store in the Hoxton Railway Arches from October 27th. This will be followed by an online launch on the official Sidemen Clothing website. The pop-up shop will run until October 29th.
"We are thrilled to be partnering with Sidemen on this collection – their creativity and enthusiasm for the collection has meant we have been able to create a co-branded capsule that brings both brands to life," said Jon Spalding, Mattel's Head of Consumer Products UK & Ireland.
Matt Peters, MD of Sidemen Clothing, added: "We are very honoured to be working with Hot Wheels to create a co-branded collection that is cool, relevant and that fans will love – we can't wait to see our fans wearing it."
–
To stay in the loop with the latest news, interviews and features from the world of toy and game design, sign up to our weekly newsletter here