Mattel brings new blend of physical and digital play to Hot Wheels with Hot Wheels id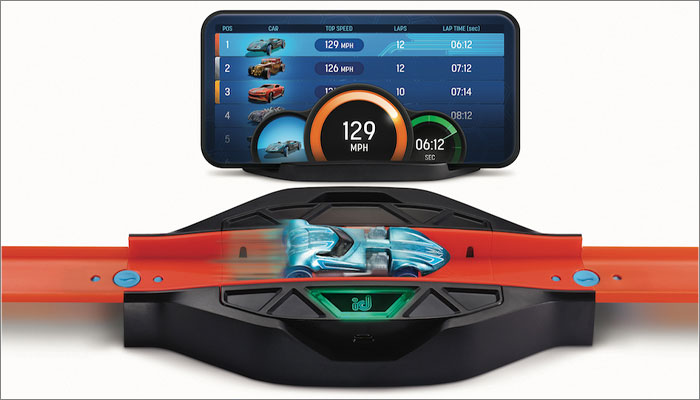 Mattel has debuted Hot Wheels id, a new blend of physical and digital play that allows kids to race in both the real and virtual worlds.
Hot Wheels id allows children to measure and clock speed, count laps and measure distance travelled on specially-designed tracks and play-sets.
The line includes Hot Wheels id die-cast vehicles that are equipped with wireless technology that stores each vehicle's performance data and makes them uniquely identifiable.
The Hot Wheels Race Portal scans vehicles into the app, tracks speed and counts laps via infrared sensors, while the Hot Wheels id app hosts a virtual garage of Hot Wheels id vehicles to collect, race, jump, crash, level up and compete.
"Hot Wheels began innovating vehicle play over 50 years ago and now, we are doing it again with Hot Wheels id," said Chris Down, Chief Design Officer at Mattel.
"While the brand is no stranger to digital play, this is the first time our fans will be able to keep track of top-speeds, races-won, and challenges-completed with Hot Wheels id die-cast in the physical world. Then, they can collect, manage and race the same cars in the digital world. This revolutionary Mixed Play experience enables kids of all ages to take on challenges like never before."
Check out Hot Wheels id in action below: