Mattel celebrates 50 years of UNO with new launches, events and partnerships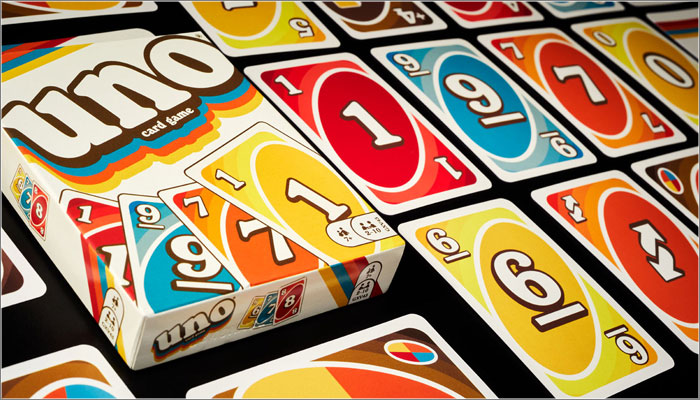 Mattel has detailed a raft of new product launches, events and partnerships celebrating the 50th anniversary of UNO.
"For 50 years, UNO has brought people together by transcending language, culture and age through gameplay," said Ray Adler, Global Head of Mattel Games.
"As the number one game in the world, we've maintained its origins of a beloved family pastime, while evolving into a cultural phenomenon. Combining the brand's roots of inclusivity and simplicity, the passionate global fan base, and unprecedented momentum, UNO's 50th anniversary is a yearlong celebration of the brand's past, present and future."
New product launches celebrating the milestone include the UNO 50th Anniversary Premium Card Set, boasting deluxe packaging, a commemorative gold coin and a special "50/50" card and rule, which incorporates the coin into gameplay.
Other launches include the new UNO Remix, an updated version of UNO Attack, a UNO 50th Anniversary Deck boasting gold wild cards and an UNO Iconic Series consisting of five decks designed to reflect the styles of the past five decades.
Mattel is also launching the UNO Championship Series, a first-of-its-kind competition that see fans from all over the world compete to become the first official UNO World Champion. The finale is set to take place in November 2021, with a grand prize of $50,000 up for grabs for the winner.
Conceived in 1971 in a barbershop in Cincinnati, Ohio, UNO quickly became a household staple and is now available in over 80 countries, with 17 decks sold every minute.
—-
To stay in the loop with the latest news, interviews and features from the world of toy and game design, sign up to our weekly newsletter here