Mattel celebrates 75 years of design with new Mattel Creations platform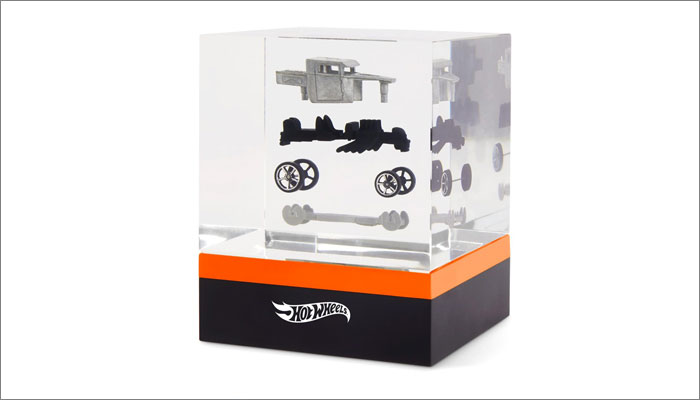 Mattel has launched a new platform called Mattel Creations to honour the company's "creative legacy" in its 75th year.
The platform will sell a range of curated items that offer a peek inside Mattel's creative process, as well as serving as a hub for collaborations with artists, designers, musicians and creators.
Mattel Creations is kicking off with a limited edition 'Art of Engineering' collection, which includes a transparent Magic 8 Ball, a deconstructed Hot Wheels Bone Shaker, a clear Barbie inspired by the original 1959 design and a clear Masters of the Universe Skeletor figure.
The range also includes art prints of the original patents for the Magic 8 Ball and Barbie, as well as the design schematics for Hot Wheels and Skeletor.
Check out the Mattel Creations range here.
—-
To stay in the loop with the latest news, interviews and features from the world of toy and game design, sign up to our weekly newsletter here