Mattel gives FRIENDS the Polly Pocket treatment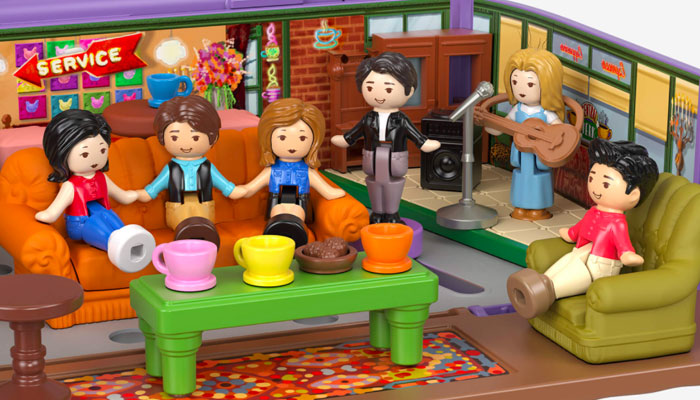 Mattel is launching a Polly Pocket Collector series that gives popular brands the micro-playset treatment.
First to launch is a Polly Pocket Collector FRIENDS set that brings the iconic sitcom to life in a compact playset shaped like a Central Perk coffee mug.
The mug opens up to reveal three locations from the show and comes with micro dolls of all six main characters and nine accessories, including the Thanksgiving turkey.
Mattel has already enjoyed success doing brand mash-ups with its successful Little People Collector series. This range has given a Little People twist to brands like The Lord of the Rings, Teenage Mutant Ninja Turtles and FRIENDS to date.
The Polly Pocket Collector FRIENDS Compact launches on July 24th at Mattel Creations. Check it out here or see snaps of the set below: