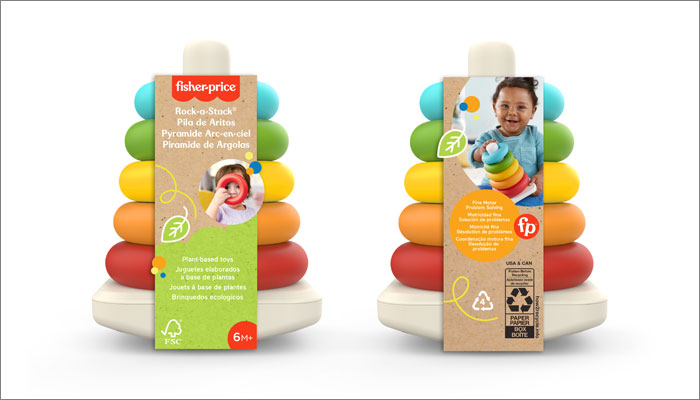 Mattel aims to achieve 100% recycled, recyclable or bio-based plastics materials in both its products and packaging by 2030.
In the first half of this year, the company will debut its first product aligned with this goal: the Fisher-Price Rock-a-Stack made from sugarcane-based plastics and packaged in 100% recycled or sustainably sourced material.
This new aim expands the company's Environmental Sustainable Sourcing Principles that were announced in 2011. Mattel now sources 93% of the paper and wood fiber used in its packaging and products from recycled or Forest Stewardship Council (FSC) content, surpassing its 2018 goal of 90%.
"Environmental sustainability is a corporate priority at Mattel and creating sustainable products and packaging is an important part of our commitment to the planet," said Ynon Kreiz, Chairman and CEO, Mattel.
"Our dedicated cross-functional team made sustainability a key priority throughout the product and packaging design and production process. Today, we are delivering on that priority by announcing our first product made from sustainable materials and we look forward to expanding our efforts to all Mattel brands."
Richard Dickson, president and chief operating officer at Mattel, added: "Our world-class designers have consistently created products that can be passed on to generations and, today, we are continuing this proud tradition with our new sustainable Rock-a-Stack, one of the most iconic and best-selling toys in the toy industry."
—–
To stay in the loop with the latest news, interviews and features from the world of toy and game design, sign up to our weekly newsletter here