Mattel pays tribute to iconic Disney villains with 'Darkness Descends' doll series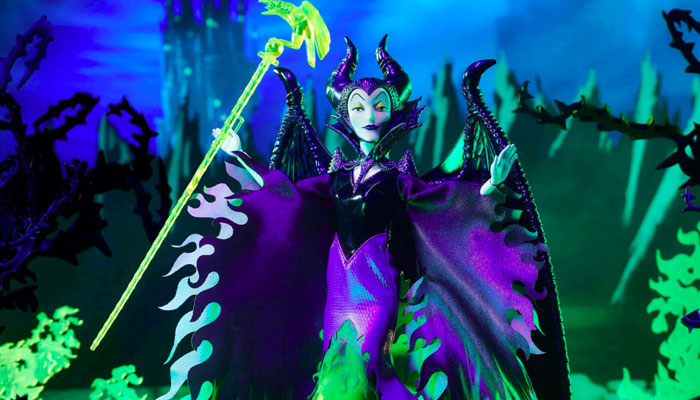 Mattel is celebrating 100 years of Disney with a doll collection paying tribute to the studio's most iconic villains.
The 'Darkness Descends' series kicks off with a Maleficent doll that captures the character's transformation from 'fiendish fairy to fire-breathing dragon'.
The doll – designed by Lead Product Designer Carina Bilz – features scaly dragon wings with green flames engulfing her black and purple gown.
"I really wanted to convey movement with the soft chiffon and charmeuse in the bottom of the dress, so that she looks as if she's on fire," said Bilz.
"The vinyl at the top portion represents the rigid scaly texture of her new dragon skin. The two fabrics come together and contrast to represent the transition she's undergoing. I also love her transparent green legs that make it look like she's fading into the flames, her spiky dragon claw shoes, and our ode to her beloved accomplice Diablo the Raven in his petrified stone state atop her staff."
Maleficent is available from April 28th at Mattel Creations.
–
To stay in the loop with the latest news, interviews and features from the world of toy and game design, sign up to our weekly newsletter here