Mattel welcomes Dr Maya Angelou into the Barbie Inspiring Women series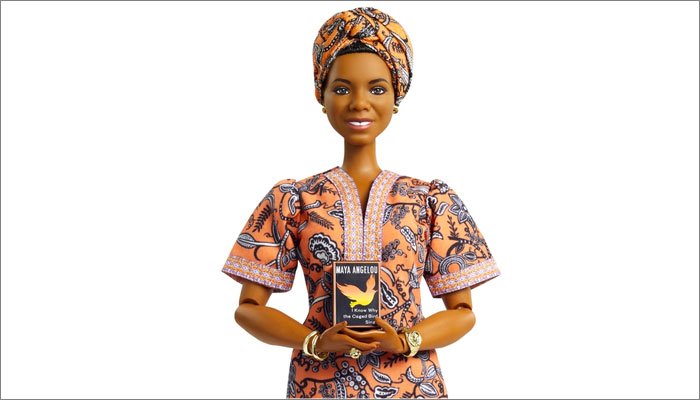 Writer, author, activist, and teacher Dr. Maya Angelou is the latest launch in the Barbie Inspiring Women series, a line of Barbie dolls paying tribute to heroines of their time.
"We are so proud to include Dr. Maya Angelou in the Barbie Inspiring Women line," said Lisa McKnight, Senior Vice President and Global Head of Barbie and Dolls, Mattel.
"As a powerful writer and activist, her extraordinary life and unforgettable legacy is exactly what we hope this collection inspires in the next generation. By introducing children to Dr. Maya Angelou's courageous story and written works through doll play, our goal is to spark conversation and awareness with children and their families."
Dr. Maya Angelou received numerous awards and accolades including over 50 honorary doctorates, and in 1993 she became the first African American and female poet to speak at a US Presidential inauguration.
Sculpted to her likeness, Dr. Angelou's Barbie Inspiring Women Doll holds a miniature replica of her autobiography – I Know Why the Caged Bird Sings – while wearing a head wrap and floor-length dress with floral print.
Barbie's Inspiring Women series began in 2018 and last year paid tribute to Billie Jean King, Ella Fitzgerald, Florence Nightingale, and Susan B. Anthony.
Amelia Earhart, Katherine Johnson, Frida Kahlo, Rosa Parks and Sally Ride have also been honoured as part of the series.
—-
To stay in the loop with the latest news, interviews and features from the world of toy and game design, sign up to our weekly newsletter here