Mattel's Creatable World range and Kano's buildable PC make TIME's 100 Best Inventions of 2019 list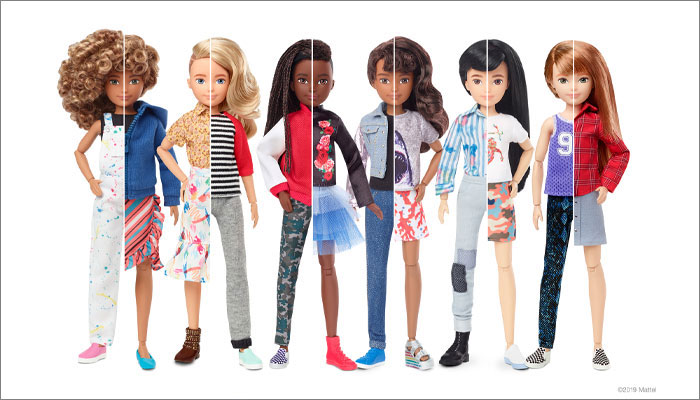 Mattel's Creatable World doll line and Kano's PC made it into TIME Magazine's 100 Best Inventions of 2019 list.
To assemble the list, TIME solicited nominations across a variety of categories from its editors and correspondents around the world, as well as through an online application process. Then TIME evaluated each contender based on key factors, including originality, creativity, influence, ambition and effectiveness.
The Kano PC made it in as it enables youngsters get to grips with physically assembling a PC while 'simultaneously teaching them all about the bits and bytes that make a computer run'.
Elsewhere, Mattel's Creatable World range cracked the list by helping to create a doll for everyone; as TIME's Eliana Dockterman states: 'Its youthful features intentionally betray no gender so that any child – boys who like dolls, girls who don't usually like dolls, gender-fluid kids, trans kids, gender-–nonconforming kids – can find a figurine that looks like them.'
Toys and games featured slightly more prominently in TIME's 2018 list, which included Kano's Harry Potter Coding Kit, Nintendo Labo and Hasbro's Monopoly: Cheaters Edition.
Check out the full 2019 list here
——
To stay in the loop with the latest news, interviews and features from the world of toy and game design, sign up to our weekly newsletter here