Mattel's Kim Culmone on why the inventor community remains an essential element of Barbie's ongoing success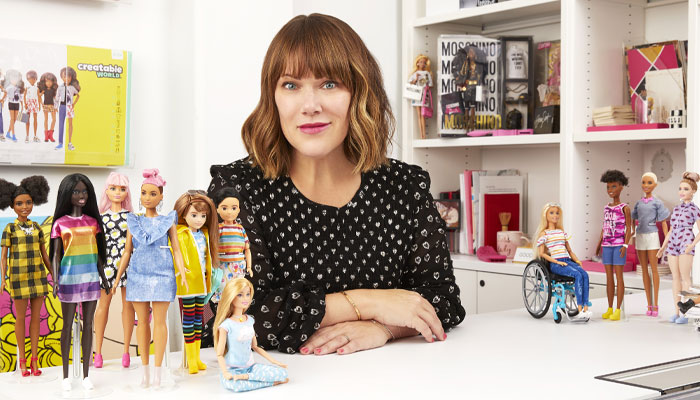 Kim Culmone – Senior Vice President of Design, Barbie and Fashion Dolls at Mattel – sheds light on the collaborative creative process between inventors and her in-house team of designers.
Kim, it's always great to catch up. We should start with some good news: Barbie was named the top global toy property of 2021 by NPD – the second year in a row that Barbie topped the annual list. What were some of the key launches from the past 12 months that you're especially proud of?
I am so proud that Barbie was named the top global toy property for the second year in a row. 2021 was a huge year for the brand – full of exciting launches and milestones.
Two moments that topped my list were celebrating Ken's 60th and introducing Barbie "Brooklyn" Roberts, a Black lead character also named Barbie, in content. In June 2020, we pledged to increase Black representation in products and content and continue to build on our mission to make Barbie more reflective of the world girls see around them. We know that there is a gap in representation shown in lead roles, so the brand took a step in the right direction by introducing a new role model – Barbie "Brooklyn" Roberts.
Brooklyn debuted in the Netflix special Big City, Big Dreams, and since then has appeared everywhere in the Barbie universe, including products, long-form content, and social channels.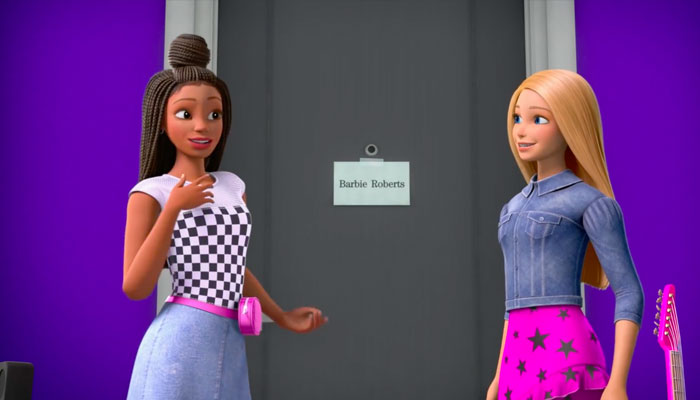 Then we kicked off 2022 with a bang! In January, Barbie partnered with luxury fashion house Balmain and crossed into totally new territory for the brand. There were no commercial doll offerings during the collaboration – our partnership was strictly ready-to-wear fashions, accessories, and the very first Barbie NFTs sold at auction – and people loved it. This was a totally unique approach for the brand, and it was so well-received.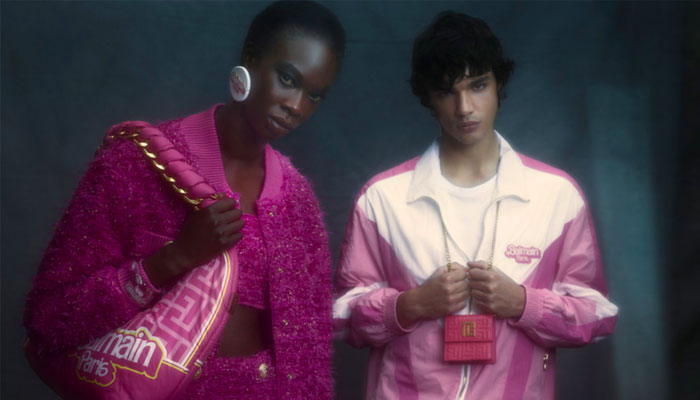 The very next month Barbie debuted in her first Big Game commercial alongside Anna Kendrick in partnership with Rocket Mortgage and Rocket Homes – truly a whirlwind of excitement over the last 12 months.
It was a great ad, we'll put that there for folks to check out. Now, you have a brilliant reputation among inventors, and Barbie is a brand that inventors love to create for. How important is this community to the Barbie brand?
The inventor community is near and dear to my heart. My team and I are extremely proud of our relationships with inventors. I'm not sure I can overstate how important they are to us. I view the inventor community as an extension of our Barbie design family and an essential element of the brand's success.
All of us at Mattel are so appreciative of our inventor partners for the tireless effort and creativity they bring to our brands season after season. I'm committed to investing in my relationships with our inventors, as are the leaders on my teams.
That's great to hear. Let's dive into the process. How do you like to work with inventors?
About twice a year we release a brief of what the brand is looking for to key partners, then open the doors for inventors to submit their ideas. The next step involves our in-house designers incubating viable ideas to see what might work in the coming seasons.
It's a beautiful process where designers and inventors co-create the next big ideas for the brand, together. Our in-house designers know the brand inside and out, and the inventors bring a fresh perspective and a new way of thinking to help break boundaries. I love this creative community and always look forward to hearing their brilliant ideas for our Dolls portfolio.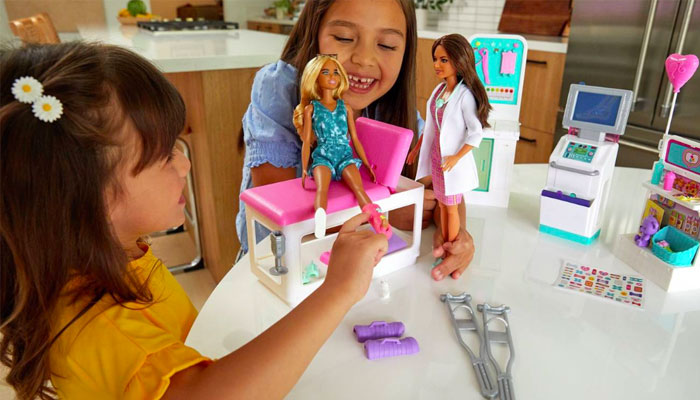 Are there any recent launches to come from inventors that highlight the opportunities that Barbie – and Mattel's wider doll portfolio – has for this community?
Working with IDEO on the iconic Barbie DreamCamper has been a fantastic success, and I love the Barbie Fast Cast Clinic from Catapult. Those are just two of many as I love all my partners and their incredible creations!
I'm seeing a trend where inventor creations are filling those higher-point priced slots more often than they used to across the portfolio. In the past, we commonly landed inventor concepts in the $19.99 to $24.99 range – so there has been a noticeable evolution, and opportunities are expanding.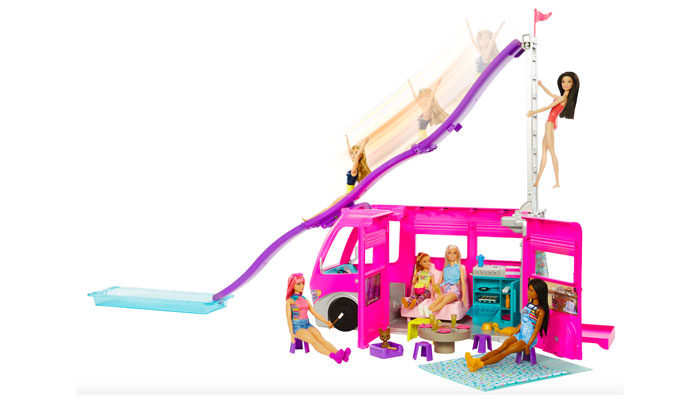 For any inventors that haven't pitched Barbie concepts before, what should they know about what Mattel looks for when it comes to innovation for the brand?
Mattel is always looking for out-of-the-box thinking from the inventor community. Barbie is a deeply personal brand, and we know everyone has a Barbie story that stems from their experience. We also live in a day and age where the brand is no longer confined to one idea of what Barbie can be – so we are constantly looking to push the threshold and explore new executions that are unexpected.
Inventors should feel comfortable bringing us any ideas… Rough, unpolished, and even the kind of wacky ideas that they aren't sure will be a fit, because anything is possible – that is how the brand evolves and expands our consciousness around what Barbie can be and do. We are here and we want your ideas!
For you and your design team, what do those first few creative steps look like when thinking about a new Barbie launch? What guides where you go when designing in-house?
Our Global Consumer Insights team constantly has an ear to the ground monitoring what's going on in the world around kids today. Our design team couldn't do what we do without wisdom and guidance from our insights team.
From there, we determine how we can meet kids where they are, culturally and developmentally, and have Barbie show up in a way that's reflective of today and innovative for both kids and parents. Barbie is at her best when she is reflective of current events, and this is achieved by objectively reflecting on where the brand has been and where we want to go in the future. Barbie can be anything and there are still so many possibilities to explore.
Absolutely. And on that, last year saw Mattel launch Barbie Loves the Ocean – the first fashion doll line made from recycled ocean-bound plastic. Talk us through the development process, and did using ocean-bound plastics change anything about what you could do design-wise?
It has been a long and immensely rewarding process launching Barbie Loves the Ocean. Barbie is an industry leader and so it was very important for the brand to take these first steps toward a more sustainable world. I recall when we were standing in the largest conference room in the Design Center, looking at Blue Sky ideas in support of sustainability, and I remember us saying: "Wouldn't it be great if Barbie became the first major fashion doll made from recycled materials on the market." Then we did it within a year.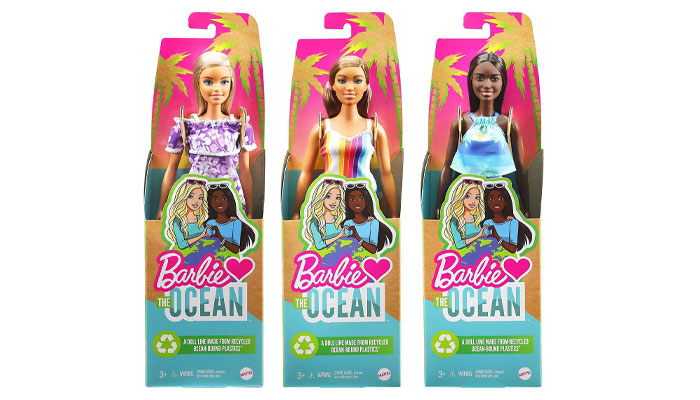 At the time it was such a wild, seemingly out-of-reach idea – it felt like a farfetched dream. Now that dream is a reality – and it's only the beginning. It was a long road that called for enormous effort and coordination from many folks around the world. I'm so proud of the steps we've taken toward our corporate sustainability goals as we build a future where we bring joy through play and work to protect our planet.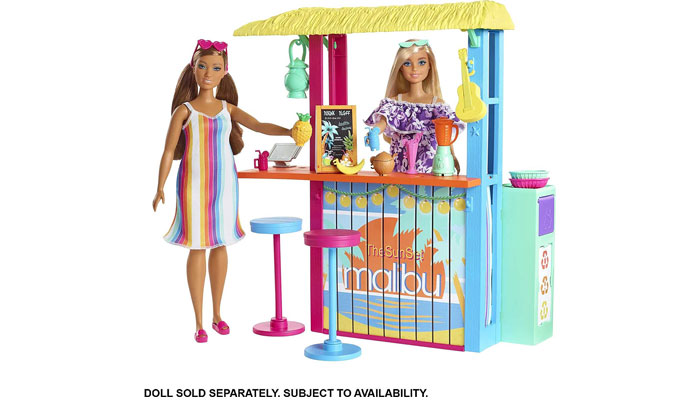 A big congratulations to you and team on that. You mention that it's just the beginning, so we can expect more sustainability initiatives like Barbie Loves the Ocean to come from Mattel?
Barbie Loves the Ocean is one of the many launches supporting Mattel's corporate goal to use 100% recycled, recyclable or bio-based plastic materials in all products and packaging by 2030. We want to do our part to ensure kids can inherit a world full of potential and look forward to more exciting launches and initiatives in this space.
We'll keep our eyes peeled. Before we wrap up, I wanted to loop back to something you spoke earlier about it being an exciting time for Barbie beyond the toy aisle. We've seen lots of creative collaborations with the likes of Moschino, Live Tinted, Rue des Milles, SkinnyDip, Zara, Berluti… the list goes on! Why do you think the brand has been able to stretch into other industries so successfully?
Barbie is a cultural icon. Generations of artists have used Barbie as a muse for their work and likewise, Barbie is inspired by pop culture. She is at her best when she is reflecting the world around her and so much of that is rooted in fashion. That's why there's a natural synergy for these remarkable collaborations – nothing is forced, and every fibre of the partnership is authentic.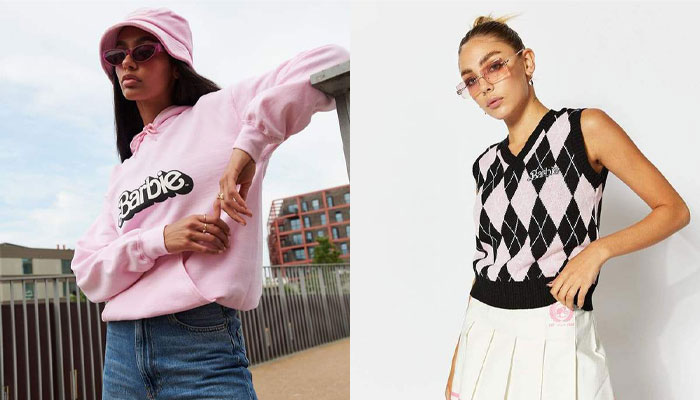 We invest deeply and spend great amounts of time to find the perfect partners that intersect fashion, culture, and Barbie's legacy. Together, we co-create art that celebrates the best of Barbie and the best of the designers we work with. The result is a beautiful collaboration that's appreciated by both Barbie fans and the partner's audience.
Mattel Creations is another new part of Mattel's portfolio that's allowed us to take these partnerships to the next level. On our Mattel Creations platform, we offer collectible and limited-edition product drops in partnership with today's top artists, designers, musicians, and creators. These projects bring together the most influential creatives in the world to work directly with our best-in-class toy designers and iconic brands to showcase toys as art and create art inspired by toys.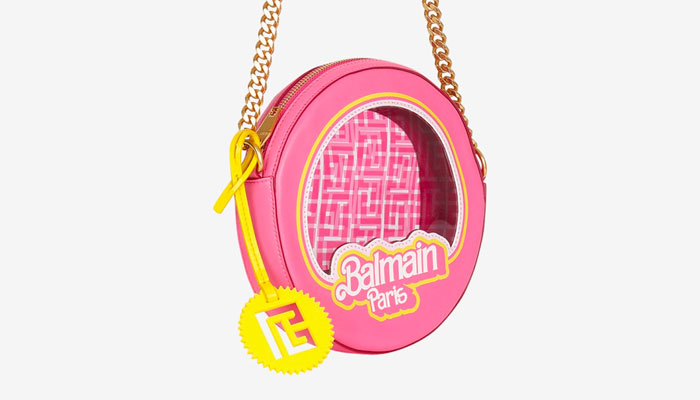 There's also a Barbie movie in the works. Do you feel the big-screen adventure will lead to exciting opportunities when it comes to the dolls?
Bringing Barbie to the big screen is something we have been discussing for as long as I can remember. To see it begin to come to life with LuckyChap Entertainment and the Warner Brothers production team is beyond exciting. We couldn't ask for a better group of partners.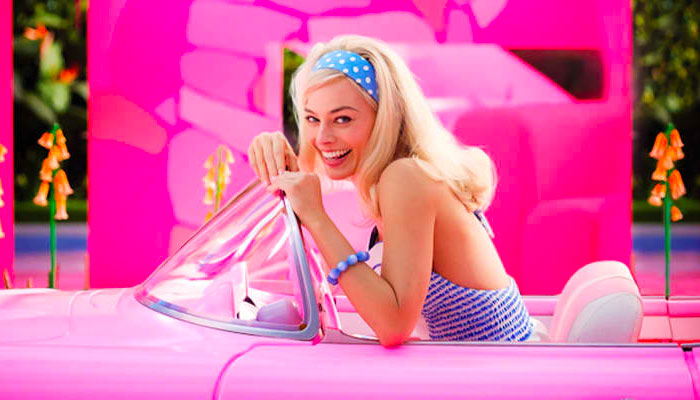 We have the brightest creative minds writing, directing, and starring in the film… including Greta Gerwig, Margot Robbie, and Ryan Gosling – and the entire star-studded cast. It is truly magical. I cannot wait for the world to see it – I have no doubt it will be dreamy!
Can't wait for that one! Kim, this has been full of fun and insights; a huge thanks again for taking the time. Looking forward to catching up again soon.
–
To stay in the loop with the latest news, interviews and features from the world of toy and game design, sign up to our weekly newsletter here