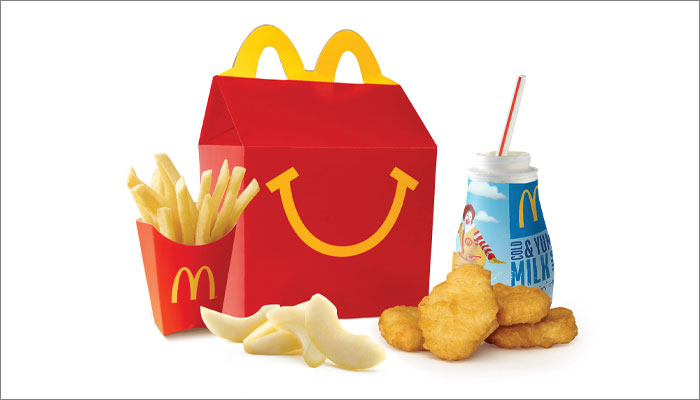 McDonald's is replacing plastic Happy Meal toys with eco-friendly alternatives as of next year.
From 2021, Happy Meals will come with a soft toy, a book, or a paper-based toy.
McDonald's hopes the move will save more than 3,000 metric tonnes of plastic, which would be the firm's biggest single reduction to date.
It will start trialling the new toys from May, when parents and children will be offered to swap their plastic toys for a book or paper toy when they buy a meal.
"We care passionately about the environment and are committed to reducing plastic across our business including within our Happy Meal," said Gareth Helm, marketing officer at McDonald's UK.
"Families have high expectations of us and we're working as hard as we can to give them the confidence that their Happy Meal is as sustainable as possible. Getting that right is a big responsibility, but we believe the changes we're making today have the potential to make a big difference."
Image source: https://news.mcdonalds.com/chicken-mcnugget-happy-meal-pick-your-resolution
—–
To stay in the loop with the latest news, interviews and features from the world of toy and game design, sign up to our weekly newsletter here