Meet Tom Karen, OBE: the man that designed the Chopper bike and Marble Run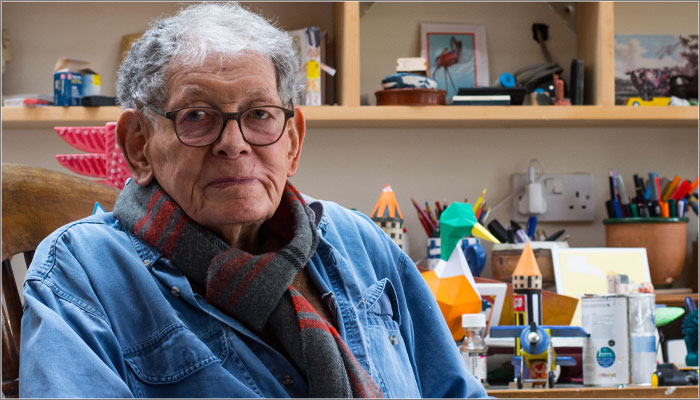 From designing the mould-breaking Marble Run and an actual Popemobile to cars, planes and the Chopper bike, Tom Karen, OBE, lives through 3D objects. We get to meet the retired design guru…
Tom, thanks for making time for this. You're 94, retired and in lockdown – but still MUCH more active than me! So… You're often introduced as 'The man that designed the Chopper bike'. How do you like to be introduced, though?
The BBC's Top Gear magazine described me as: "The greatest designer you've never heard of". True?!
I think that sums it up brilliantly! Also – customarily – I start interviews by asking which toys were a childhood favourite… What was yours?
I liked models of cars, aircraft and ships – and I wanted realism! I had some that were great; I could draw them to this day…
Do you still have them?
Unfortunately, no. They were all left behind when the German army marched into Czechoslovakia in March 1939, and we had to run away. I did take some waterline models with me, however. Why don't they make them any more?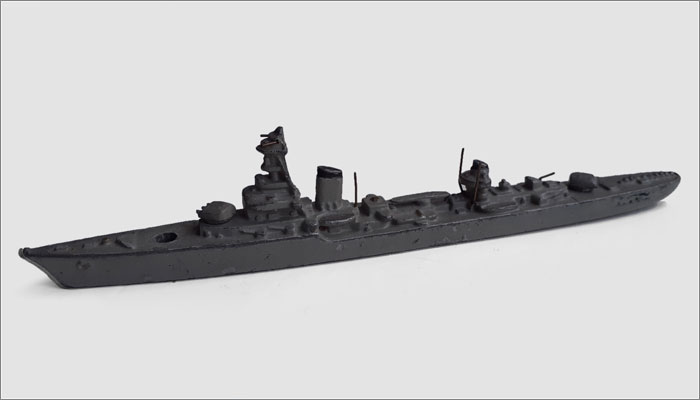 I don't know! They're the ships cut at the plimsol line? I might look into it… So your book starts with a fall from privilege and a flight from Nazis. You write, "There seemed to be swastikas everywhere, and men with guns. Our name was still Kohn…" It's incredible. To what degree did these episodes shape your view of play?
Well… Coping with being a refugee for three years, growing up, learning languages, attending new schools, and going hungry became a full-time occupation… It puts it in perspective.
After you reached the UK, you went on to design cars, radios, cookers and washing machines before working on the Chopper for Raleigh. How did that come about?
I studied aeronautical engineering, then realised I needed to be an industrial designer. I went to the Central School, worked at Ford, Hotpoint and Philips before taking charge of Ogle Design. That's where I designed the Chopper.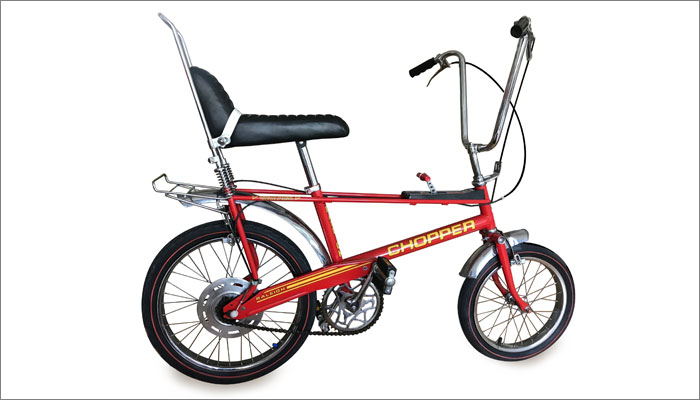 That makes it sound quite workaday! It wasn't a burning ambition, or a must-chase vision?
No, not at all. It was just another project.
You also invented THE marble run, marketed as Builda Helta Skelta. Was that just another project? Or was that more inspired?
Back then, my children were fascinated by a marble run that demanded no creativity…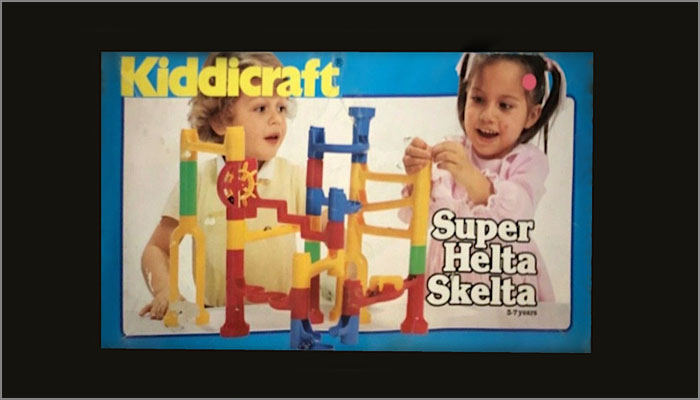 This would be the upright-frame kind? With a zigzag track inside it?
Yes. It didn't do much, but the children found it fascinating. I felt that offering the challenge of building different structures – before enjoying the reward of running marbles down them – would be much more satisfying.
I love marble runs; no argument from me. Did that design develop over time, or was it mostly there in the first sketch?
Once I got the idea of making the marble run a construction toy, I just had to solve it… I worked on it with great intensity. I think it took no more than a month before my wonderful model shop had made a beautiful prototype that worked perfectly. And actually, my sketches show how the design evolved… They're among thousands of my notes now held in the archives of the V&A. Sadly, they've never been exhibited!
Great they're available, though! I'd love to see them. So as a designer, what's the one quality you think is essential for a toy invention?
In my case, the motivation is a love of children. To watch them engaging in creative play is very rewarding… And they do tend to remember these experiences throughout life.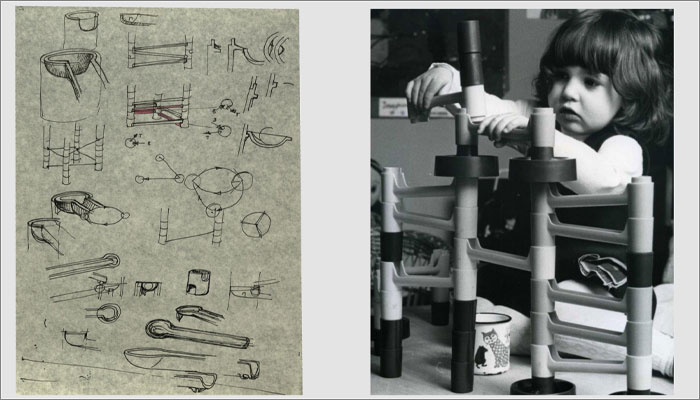 And once you're motivated, once you've had the germ of an idea, what's your creative process?
I'm lucky to have a brain that's programmed to juggle around the function of a product, its appearance, and the method of manufacture, to try and arrive at the most elegant solution. As part of the process, though, I make a lot of sketches to record my ideas before taking them to the next step.
Obviously, your book explains them in detail, and some won't make sense on their own, but what are the 13 Ingredients of a Successful Piece of Design?
I've given quite a lot of talks to students of design on this. While I point out that rules are meant to be broken, the ingredients of a good design are a useful guide for producing successful work. I have 13 ingredients that I talk about in detail in my book.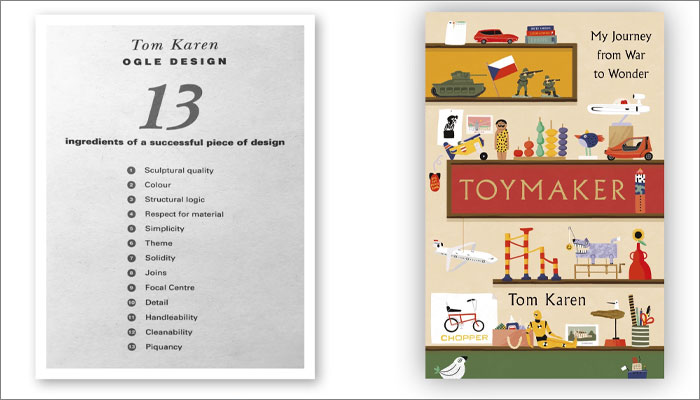 We'll give that a good plug, actually. It's an extraordinary book, Tom. I love how honest it is… You also talk about dozens of the objects you've designed, made and lived through over the years. But let me ask you this… If you had to choose just one invention, which is your favourite?
The marble run is my favourite… Millions of children around the world have enjoyed playing with it – and 50 years are just a start of a long career for it.
Agreed! Tom, this has been a great pleasure and and I know how busy you are. Thanks again – and all the best with your book.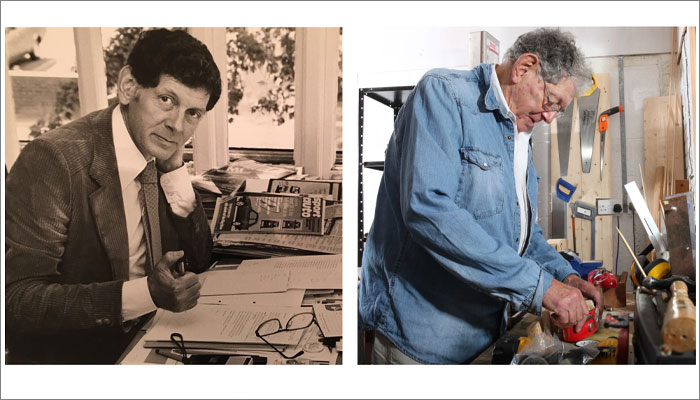 —-
To stay in the loop with the latest news, interviews and features from the world of toy and game design, sign up to our weekly newsletter here