Melissa & Doug's Sofia Dumery on innovation, 'wood-first' thinking and inventor opportunities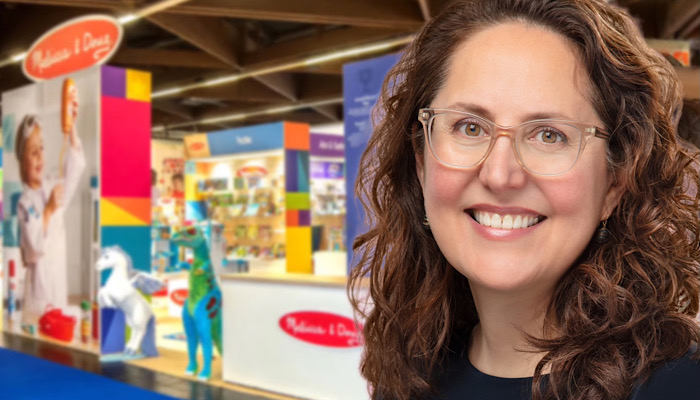 Sofia, it's always great to catch up. We're here to dive into what inventors need to know about creating for Melissa & Doug. Before we dive into that, why is working with the inventor community important to Melissa & Doug?
It's all about exploring the possibilities. At Melissa & Doug, our tagline is "Timeless Toys. Endless Possibilities" and we see the inventor community as a key part of that exploration. While Melissa & Doug is known for creating iconic toys founded on classic play patterns, innovation helps us deliver unexpected surprises and find new ways to offer open-ended play experiences.
It's not easy to develop toys where the "fun" is immediately recognisable, provides hours of play AND creates new surprise and delight moments every time a child goes back to it. We look to the inventor community to provide fresh ideas and perspectives on new ways to innovate on timeless play concepts that align with Melissa & Doug's mission.
One of the company's missions is "to ignite imagination and a sense of wonder in all children". What sorts of categories does that span? Where are the opportunities for inventors?
Melissa & Doug focuses on key toy categories including pretend play, or role play, developmental, arts & crafts, puzzles and active play. When developing new toys, we are always looking for ways to infuse unique details, functionality and enhanced play patterns that may be unexpected. Whether that's rotating a lever to reveal fresh brewed coffee in our Wooden Cafe Barista Coffee Shop or adding a search and seek activity to our puzzles, as a brand, we always strive to deliver extra value. When we look at inventor concepts, we not only consider the overall idea but also the little details that create a bit more magic every time a child plays with that toy.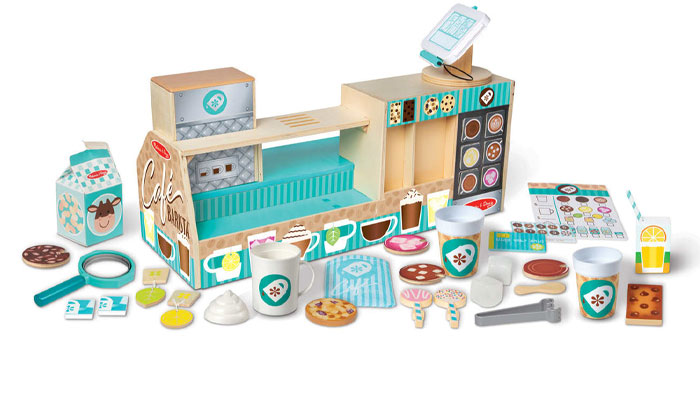 I want to zone in on pretend play. What does innovation in this sector look like to you? How should inventors be approaching this space?
Innovation within pretend play is all about elevating the simplest item or activity to create a platform for imaginative fun. The key word here is "platform." Pretend play toys are platforms for children to create stories, imitate everyday heroes, learn about their world and discover their passions and their purpose.
Inventors should think about ways to provide enhancements that are both simple and magical to create new ways to drive the imaginative play of these items. And what makes our pretend play items so appealing to children is that the toys are realistic. So, wherever the toy can speak to an experience the child observes around them, the better. Are the ice cream flavours ones the child would like? Is the doctor's instrument something the child would be familiar with? These are the types of questions we are always asking.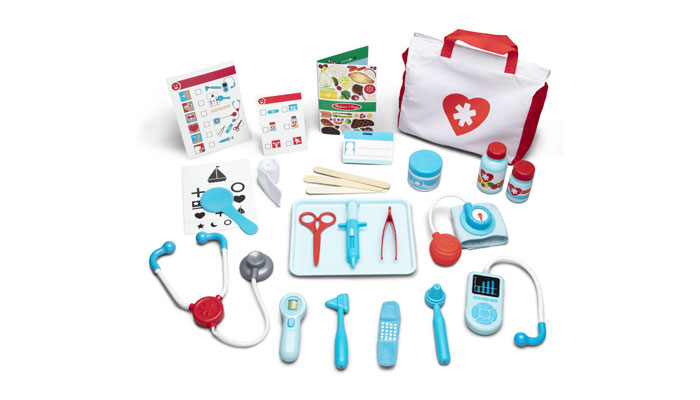 On wooden toys, it's important that inventors are thinking 'in wood' right from the off isn't it? I'd imagine not all concepts are simple to make work in that medium…
That's absolutely right! Often, we are pitched concepts that are in a plastic format, which is completely understandable. Technology today makes it very easy to do a proof of concept in plastic vs. wood. And, while it may be possible to turn a plastic concept into a wood toy, it's not always feasible nor cost efficient. Inventors who come to the table having thought through how their concept can be made out of wood – while still providing extra value at a competitive price – are the inventors who grab our attention.
As an industry, we need to do better on how much plastic we're generating. We see developing a "wood-first" mindset as an opportunity for all inventors. We love it because it's a renewable resource, and with our partnership with One Tree Planted to plant 10 million trees by 2030, we're committed to preserving forests for the next generation.
What are some of the key considerations inventors should be factoring in when coming up with wooden toy concepts?
Manufacturability, functionality, costs and target price points are key considerations when determining the feasibility of a wooden toy concept. Inventors who are thoughtful about these things, as well as the whitespace the concept fills in the market, will grab our attention.
Wood is organic material, so the tolerances are things to consider. Additionally, wood toys are heavy, so withstanding drop testing for larger units is paramount. But these factors are also what make wood such a wonderful material. There's nothing quite like the pleasant sound, the warm feel and the durable heft of wood.
This has been great. Thanks Sofia. Before we wrap up, what are some key examples of successful products in your range that you feel really encapsulates the brand? Ones that we can point inventors to as a kind of North Star for creating Melissa & Doug items.
One product that comes to mind is our Let's Explore Campfire S'Mores Play Set. From the thoughtful use of materials, the simple and engaging theme, and the interactive elements of the split wooden log, reversible marshmallow and the crackling campfire, this item includes so many details that drive a child's imagination. And the added bonus of a mesh bag makes clean up and storage easy. We are very proud of how the entire play experience has been thought through in this item.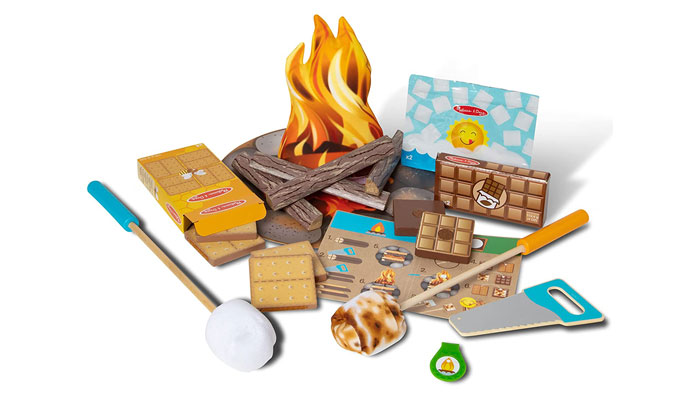 Another product that comes to mind is our Scoop & Serve Ice Cream Counter, a brand classic. Who doesn't love ice cream? While we had a magnetic ice cream set, we wanted to expand the play experience with a larger wooden unit. We figured out a simple, clever mechanism that allowed us to use wooden scoops, instead of plastic molded scoops. Thinking through the whole experience, we added lots of extra details like popular ice cream flavours, a menu to enhance the buyer/seller interaction, two flavoured cones, tongs to pick up the fun toppings, money for educational development, and a high-quality, wooden case that's fun to organise.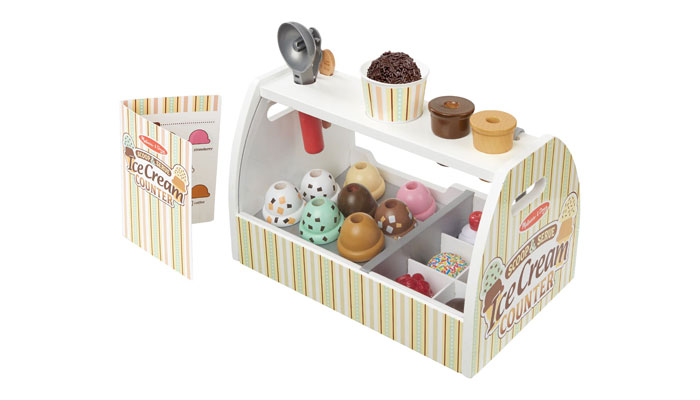 Successful open-ended play comes from understanding what excites kids, while not prescribing a set play pattern. The pay-off is an item that stays in people's homes for years to come and gets handed down. To innovate items that have such longevity, for us, is our greatest legacy.
Sofia, a huge thanks again.
–
To stay in the loop with the latest news, interviews and features from the world of toy and game design, sign up to our weekly newsletter here