Meo Mio's Paul von Mohr talks creativity, Pound Puppies and how to secure a "yes" in a "no" industry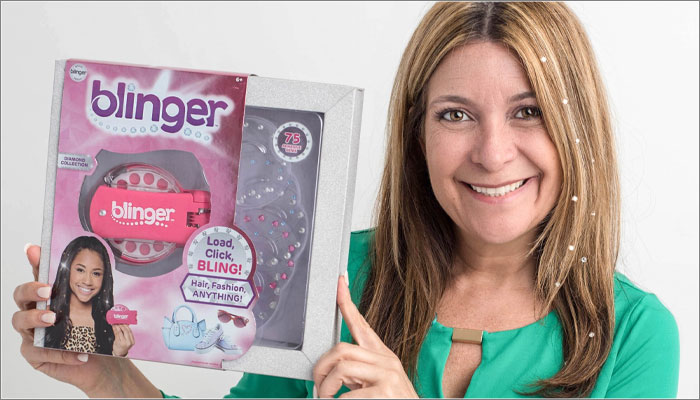 Paul von Mohr is managing partner at Meo Mio, a youth consumer product development and licensing company. 
One of Paul's earliest success stories came in the form of Pound Puppies, where he worked with the inventor – Mike Bowling – to expand the blockbuster toy brand and develop new ideas for the IP.
Since then, Paul has worked with a raft of both established designers as well as up-and-coming inventors on a plethora of winning concepts, and we caught up with Paul to learn more about his history in the toy space, as well as find out his key piece of advice for those starting out.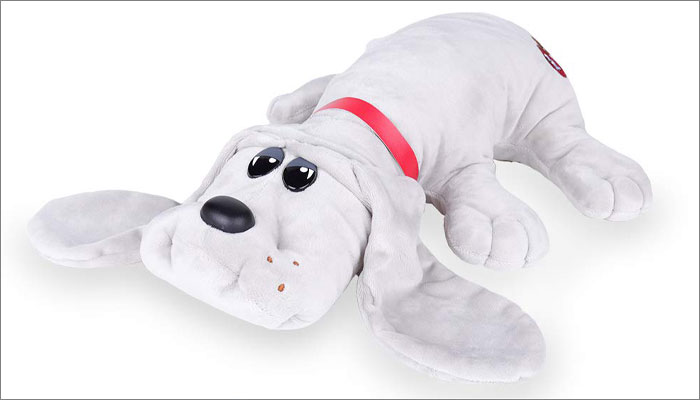 How did you get started in the world of toy and games?
While attending University, I studied Marketing and Visual Communications.  I was intrigued at looking at the path of product development and how to execute marketing ideas.
I met with a patent attorney during school who mentored me and offered sound advice in developing Intellectual Property in the novelty space and how to solicit ideas to companies.
After graduating, I worked for an advertising agency and one of the accounts was Proctor & Gamble. It was a great experience understanding the CPG business and successes of the some of the biggest brand names across multiple categories.
During that time, I read an advertisement in a local newspaper from the inventor of Pound Puppies, Mike Bowling, who was looking to review ideas for a nominal fee. I met with Mike and he liked the ideas I was pitching. This led to freelance work initially then became full time employment leading to VP of the company.
It was a unique opportunity as the Pound Puppies brand was one of the top selling toy brands in the world and the team also included two key veterans in the toy industry, one of which was Bob Steiner who was the licensing agent for Pound Puppies and whose family started Kenner Toys.
I was hooked and found my passion with a very talented team!
And Pound Puppies is a proper toy titan. Can you tell us a bit about the origins of that idea and why do think the brand took off in the way that it did?
Bowling discovered Steiner, who had since retired from Kenner, and acted as Bowling's licensing agent to find a home for Pound Puppies. Steiner's knowledge and relationships in the toy industry were exceptional. I came on board after the brand took off and my role at the beginning was to develop new ideas and ways to extend the brand for the various toy licensees globally.
During the height of the brand, we were responsible for the execution of Pound Puppies with the various licensees in their respective territories as it was sold in 52 countries. Much different than today, where a toy license is typically offered for license Worldwide.
The Pound Puppies brand was following the immediate success of Cabbage Patch Kids. Animal shelters in those days were more commonly known as "pounds", especially in the United States. The selection of the puppy; adopting it; and naming it, was key. To a child, a Pound Puppy was a "real" puppy and the sad, forlorn look of the brand lent itself to the emotional connection between the Pound Puppy and the child.
Pound Puppies was one of Mike Bowling's first ideas and you've actually worked with lots of up-and-coming inventors over the years. Is there a mistake you see lots of newcomers make when trying to license their idea?  
I am fortunate to have worked with the some of the very best in the industry and understand the difficulty and challenges of developing a product and licensing it to a toy company. I can sum it up with two examples for advice to the newcomers on getting into the business:
First, I had two mentors when I started my own company that were instrumental in my success; Dennis and David Wyman. Prior to our collaboration, they had a toy development and licensing company in the UK and were super successful over the years with many licensed toys and games.
Dennis would always remind me "if you stay in the business long enough, you will have success". It helped learning from an experienced father-son team that had worldwide success over many years and their strong sales skills to close a toy deal.
Second, a good friend in the industry once reminded me years ago that we are in the "no" business.
"No – it's not the right product."
"No – it's too expensive."
"No – we are not exploring that category now."
"No – timing is not right!"… among other "no" reasons.
I share my experiences and lessons with super talented people that are just starting out and help them understand that even with the right product, you have to learn how to get around the "no" and find the path to a "yes".
It may be with the second, third, or even tenth pitch presentation, but if it is an innovative product idea that checks the boxes of what a company is looking for; or you can compel them to the reason behind the innovation and how it benefits the toy brand within the company; or as importantly a new category opportunity based on a beginning trend, there is more likelihood to success and a "yes!".
I like to think that I don't take no for an answer! It not only takes a kick ass toy product but creating a strategic path for marketing the product opportunity to the right toy customer and at the right time.
So how can you up your chances of securing that elusive 'yes'?
I have established a strong team of design, soft goods engineering, mechanical and electronics development support along with overseas sourcing and factory vendors whom I've worked with for over 20 years.
Having the ability for create turn key packages – a great idea turned into a looks like/works like prototype with a proper bill of materials and even preliminary costing  – can accelerate the decision making process from a marketing, costing and internal focus group testing of the product.
How do you fuel your creativity?
I am inspired by people, experiences, shows, YouTube content and watching how kids play.
I may be inspired from a detailed conversation with an executive from a toy company with brand insight based on their company research.  Or it could be while watching a movie and seeing an amazing moment. Or watching a child at play with a toy either in a testing group at my home or at friends home.
I also find brainstorming with a fellow inventor on a collaborative project and coming up with that "ah ha!" moment helps!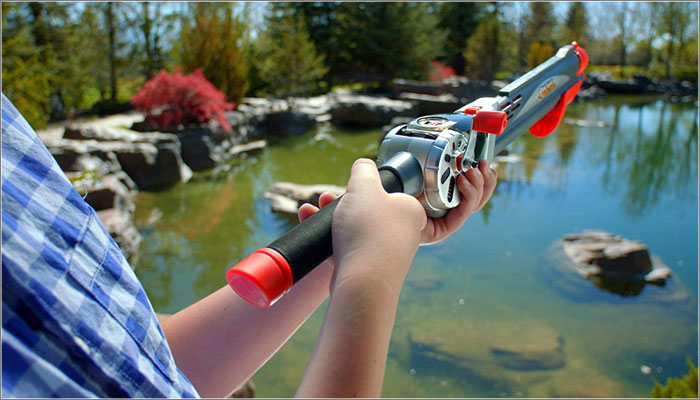 And from a creativity POV, do you think the industry is in a good place right now?
Yes. There are always opportunities and finding proven and new ways for success is key.
Years ago, I licensed Rocket Fishing Rod ® to Spin Master. It was one of Spin Master's first non-toy successes that led to Rocket Fishing Rod being the top selling fishing rod at its sales peak in North America. The Rocket Fishing Rod is still sold today now with Goliath Games.
I realized during the time of the success of Rocket Fishing Rod, that developing and licensing "traditional" toys just to toy companies is only one path to success for my company. Developing a new business model for distribution and finding homes for really cool youth consumer product opportunities has led to success well beyond toy product licenses.
Over the past 17 years, a portion of my business has been, and continues to be, in the direct-to-consumer market business, commonly referred to in the industry as 'AS SEEN ON TV'.
I've had the opportunity to establish powerful relationships not only within the toy industry but with the ASOTV industry and collaborate with other top inventor groups and designers which has led to successful licensing programs over the years including Stompeez ®, Flipeez ®, Dream Tents ®, Rocket Fishing Rod ®, Wuggle Pets, Uglu adhesive technology, Magic Sketch by Boogie Board ® and many others.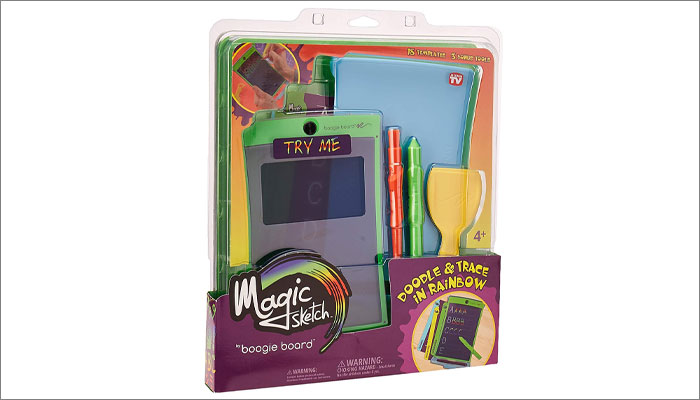 And, before we wrap up, let's delve into the day job! You run Meo Mio – what do you do and how can interested folks reach you?
Meo Mio is a youth consumer product development and licensing company.    The company was established to bring internal ideas to market, utilizing internal/external resources and working with overseas sourcing and factories to offer turn-key packages.
In addition, Meo Mio partners with other toy professionals and represents companies that have really cool content and technology.  One example is Kent Displays, an Ohio based company, who created and manufactures Boogie Board®. The company retained my creative and sourcing services and was looking to expand its presence in the youth category. The efforts in that space led to a successful program for the past three years with Spin Master using the Boogie Board technology with its Etch A Sketch ® Freestyle product and internal brands in the toy space.
Recently, I was also distinguished by Hasbro with the Toy Inventor Of The Year Award.
The best way to reach me at Meo Mio, llc is to contact me by email:  paulvonmohr@gmail.com
Thanks a lot Paul!
————————————–
To stay in the loop with the latest news, interviews and features from the world of toy and game design, sign up to our weekly newsletter here