MGA tackles counterfeiters over L.O.L Surprise! fakes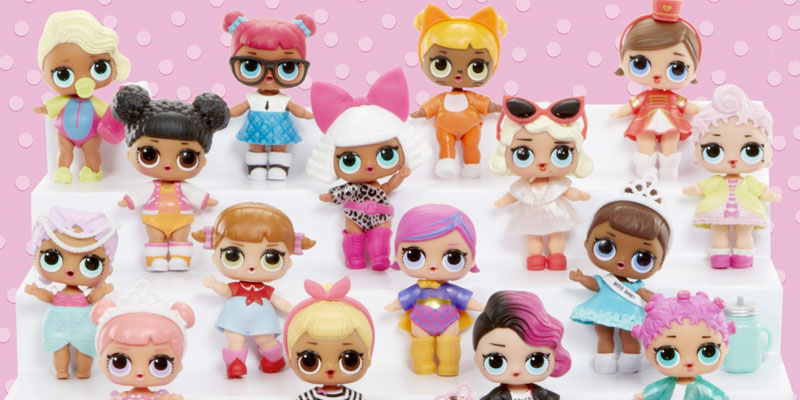 MGA Entertainment is actively pursuing counterfeiters attempting to capitalise off of the success of L.O.L. Surprise! and other MGAE brands.
There has recently been increased action by counterfeiters to produce and sell fake toys that look similar to MGA Entertainment products, and the company is taking 'aggressive steps' to stop these illegal actions.
"MGA Entertainment prides itself on bringing innovation to the toy industry," said Isaac Larian, CEO of MGA Entertainment.
"While fighting counterfeiters is a continual battle in our industry, it especially disturbing when 'competitors' use illegal tactics rather than innovation to copy our brands. We will use every legal measure available to protect our brands and our consumers from these counterfeit products."
Spanish Customs recently seized and destroyed over 10,000 pieces of fake L.O.L. Surprise! products and packaging. The Customs service in Chile also recently seized nearly 8,000 counterfeit L.O.L. Surprise! balls. A recent investigation uncovered factory locations in China that were making counterfeit goods, and MGA Entertainment is suing them to cut off the source.
MGA Entertainment is also preparing to file complaints in California against confirmed counterfeit sellers. Once judgments are granted the company will pursue destruction of goods and collection of damages.
MGA Entertainment reviews many ecommerce sites daily to find sellers of counterfeit goods, and prompt take-down actions against each; thousands of postings have been removed to date. MGAE also works directly with the leading legal ecommerce sites to create more stringent seller gateways.
MGA Entertainment shared tips for consumers earlier this year as to spotting fake L.O.L. Surprise! toys.
Consumers should look for  "MGA Entertainment, Inc." or "MGA" on the outside packaging, and find the official name on the product as "L.O.L. Surprise!.  As an added measure, consumers should only purchase products from trusted retailers and websites, and compare the packaging, colors, and description to authentic L.O.L. Surprise! products as shown on LOLSurprise.com.mgae.com.