Mind Candy legend Darran Garnham on staying creative and his new company, Toikido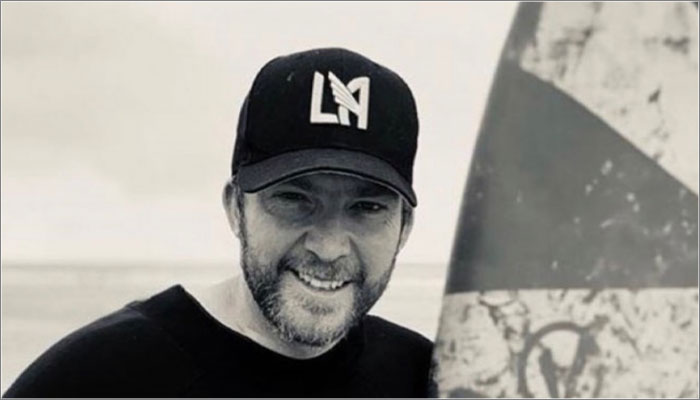 Serial entrepreneur Darran Garnham tells us what he learned from Moshi Monsters… And what he has planned for the Among Us toy line.
Darran Garnham, thanks for making time. Let's kick off with an easy one: what were your favourite toys growing up?
Star Wars. Star Wars. Star Wars….
You know, as an homage, I'll write that with a four-point ellipsis. What was it about Star Wars that caught your attention?
I was obsessed with everything from George Lucas's imagination. The more unique the vehicles, the better. I sent off coupons for rare characters. I'm very lucky to still own most of the collection, albeit my 18-month old is doing his best to make sure it doesn't reach another generation.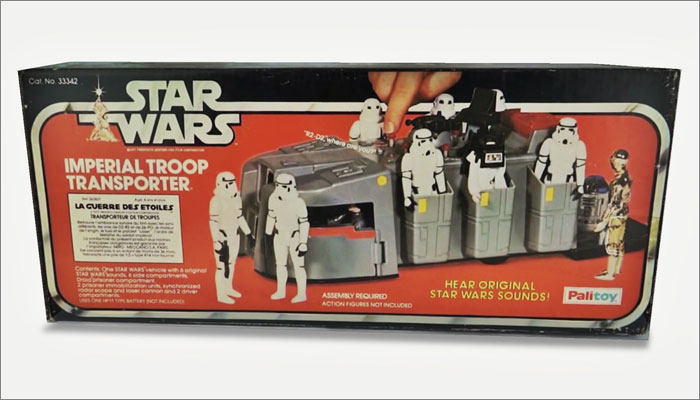 You must've been cock-a-hoop about the Imperial Troop Transporter finally appearing on screen in The Mandalorian?! How, then, did you find yourself in the toy industry?
I fell into the business from college having gained a Sports Science Degree. Initially, I joined a small company called LCI, which became 4Kids Entertainment and floated on the NASDAQ. But I've always loved the buzz, creativity and global nature of the toy industry. It feels like a happy but competitive family.
So what's your background? Where have you worked?
Over the last 20 years, I've been fortunate to work with amazing people and businesses on all sides of the industry. Retail at Tesco. Agency; representing Nintendo, Pokémon, Sony, LEGO and many more. I was also the licensor at Mind Candy and NBCUniversal and had the chance to watch and learn from the best in the business pitching for our toy rights.
And what did you learn at Mind Candy, say, and NBCUniversal that helps you now?
Both experiences were very different. The Moshi Monsters journey was building everything from scratch. The systems, the team, the process, the IP protection and so on… We grew a fast-moving company: from nine people to over 200, and from revenue in thousands to revenue in tens of millions.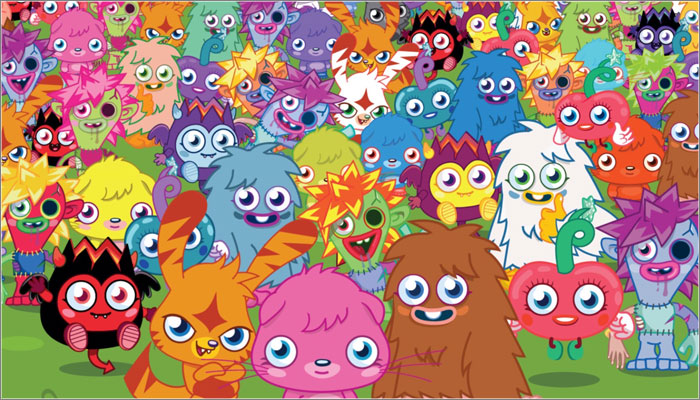 How was Universal different?
It was very much the opposite! Systems, processes and thousands of licensees already in place – and a more controlled pace of decision making. I believe there's a happy medium between the two…
And are you finding that medium now?
At TOIKIDO, we're building a culture that will support our partners and avoid cannibalisation. And as a business, TOIKIDO is dedicated to supporting shared visions rather than taking on too many IP and getting distracted.
Within the team, we have experts in numerous fields… So if the licensor requires it, we can help expand IP from one platform to another – bring games into movies, toys into animation, social-media talent into toys, or music… We're a new type of toy company for a brand new type of world.
Gosh. Sounds like an ambitious vision. Your first stop is toys for Among Us, the popular online game?
Yes. This year we're launching – with Innersloth Games – Among Us. This was the most downloaded game of 2020 with, as we speak in January, over 264 million downloads. And given the strength of the community we can't wait to get the product out there.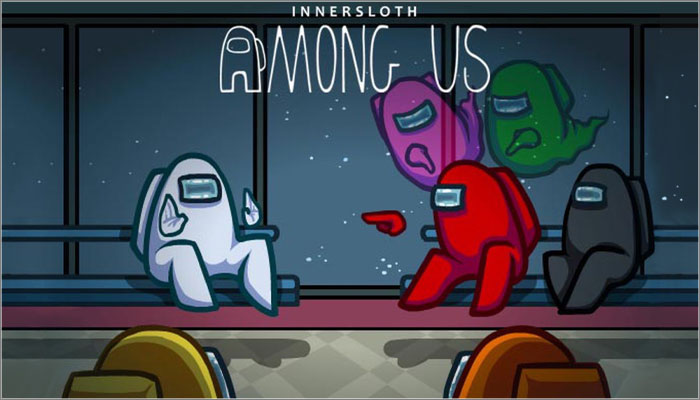 With what kind of thing are you launching?
We have global-master toy rights across a number of categories. That includes, but isn't limited to, collectibles, figures, plush, playsets, remote control. Lots more… And I can safely say that – of all the brands I've worked with in my career – this has given more dad points than anything else.
Ha! Brilliant. I'm always curious to ask what, in your experience, sparks creativity?
Creatively can come from anywhere. One in-house IP we're developing has spun from watching my kids playing in the park together, another from watching my wife solve a problem. I believe parents are some of the best inventors in the world, solving daily problems and hacking solutions.
Conversely, then, what stops you being productive?
At the moment, home-schooling! And quite often, other people's speed… I like fast-moving, disruptive companies. I love the journey, the energy, the belief to win. I also like data-driven decisions. Research and launch – but I'm not afraid to kill or pivot if required.
Tell me a little bit about that; what's the TOIKIDO team like?
Our team includes Grammy and BAFTA winners, inventors, investors, social-media and tech experts – so multiple areas for innovation. We're also partnering with leading kid and family-market experts to deliver as part of our service to partners… With Kids Industries to drive our insight and design strategy, and with the amazing Kids Know Best to activate influencer programmes to reach consumers.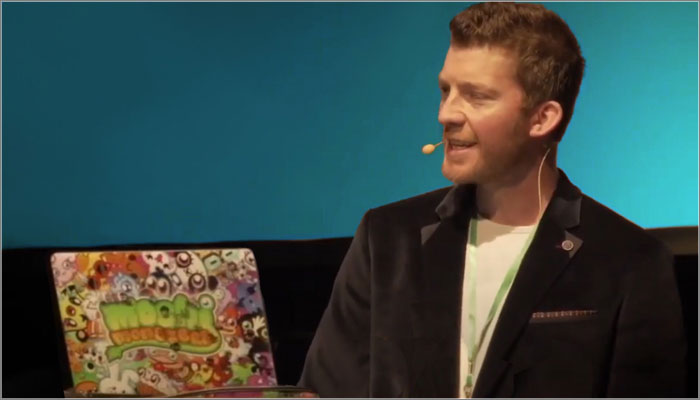 Interesting. What, then, is the advantage of that set up? What's the opportunity you see?
The major opportunity we have is to do things differently to maximise protectivity. We're an insanely focused team with decades of knowledge, relationships and maybe most importantly trust. TOIKIDO is a team obsessive about trends, quality, innovation and proprietary transferable technology in AI, VR and AR, all tools improving productivity.
This has been very interesting, Darran; and I don't normally ask…But to,start wrapping things up, I'm curious: to whom do you look for inspiration? Who are your heroes?
Its a eclectic mix… Trevor Baylis, Tim Ferriss, David Bowie, Gary Mabbutt, Ben Horowitz…
Oh, hang on! Let me think: the inventor of the wind-up radio… A lifestyle guru… Bowie – a great musician and artist of every kind. Horowitz is an entrepreneur… Gary Mabbutt?
A Spurs footballer. Legend!
Ah! Sport is a total blind spot for me. Well, that really is an eclectic mix.
Yes. They're some of the best in the places where I love to spend time. Music, sport, products and start-ups.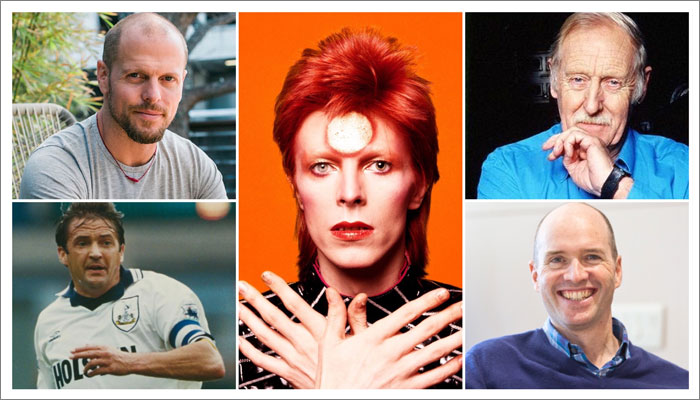 Terrific answer. Alright, final question: what's the most interesting thing in your office?
It's a police riot-helmet.
Course it is! I'd've been disappointed if you'd said anything else… And dare I ask why?!
My sister, Tina, is a long-serving officer. The helmet reminds me I'm extremely fortunate with my job and opportunities. As a single mum, Tina is an inspiration. You can add her to my list of heroes.
That is a terrific tribute. Great; great. Thank you Darran.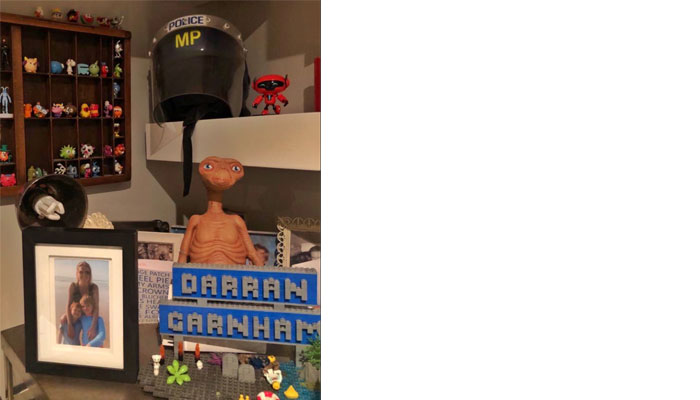 —-
To stay in the loop with the latest news, interviews and features from the world of toy and game design, sign up to our weekly newsletter here